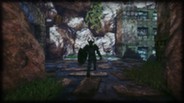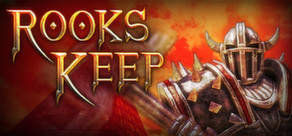 Rooks Keep is an arena-based, melee combat game. A variety of game-modes, characters, maps and mutators are available. It also has Chess modes, mod support and decapitation!
Release Date: Jul 15, 2014
Watch HD video
Early Access Game
Get instant access and start playing; get involved with this game as it develops.
Note: This Early Access game may or may not change significantly over the course of development. If you are not excited to play this game in its current state, then you may want to wait until the game progresses further in development. Learn more
What the developers have to say:
Why Early Access?
"We are using Early Access to see how the Steam audience responds to Rooks Keep and to beta-test the Steam build of the game.
One of the the primary goals is to test multiplayer functionality, and fix or improve network systems. Along with this, we would like to gather feedback regarding game balance. During this period, we also aim to implement Steam Workshop support and get the game running on Mac systems."
How long will this game be in Early Access?
"Depending on feedback and the nature of any changes that need to be made, we estimate Rooks Keep will take around one to two months in Early Access."
How is the full version planned to differ from the Early Access version?
"The full version will only really differ in what we change based on what we learn from Early Access.
The current build of the game is essentially the full version of the game. It includes all content and features, and is the same game that has been available since mid 2013. We do not intent making large sweeping changes to gameplay and content. Any needed changes regarding game balance and network systems will be made to the game as necessary during Early Access."
What is the current state of the Early Access version?
"The game is feature and content complete, and for all intents and purposes, is a finished game."
Will the game be priced differently during and after Early Access?
"No, the price will remain the same for both Early Access and full release."
How are you planning on involving the Community in your development process?
"We're hoping the community will be able to help us beta-test the Steam build, and give us the feedback needed to make changes to network systems, game balance and any other priority issues." Read more
August 1
Hi everyone!

A quick update to here with a few fixes. Nothing major, mostly to do with bots being bad little buggers! Anyway, changelog below:


Fixed players being able to remain invincible by switching characters quick enough to exchange an injured character for a fresh healthy one.

Fixed bots being able to spawn with characters they shouldn't be able to afford yet.

Fixed bots starting with characters from the wrong faction when in a faction locked game.

Improved initial 'Refresh' success rate for Server Browser.
0 comments
Read more
About the Game
PLEASE NOTE:
This Early Access release of Rooks Keep is essentially a beta-test for the Steam build. It is the full game, but we want to fine-tune the balance, and, most importantly, test the multiplayer functionality of the new MP system. This also means, that there are currently NO official dedicated servers. Depending and feedback and demand, we will go further on that front!
Deathmatch. AI & Multiplayer. Chess. Decapitation.
Descend into a brutal tournament where factions of sinister knights and grotesque beasts battle for domination in bloody arena matches and furious melee brawls. Crush opponents with hammers and shields, rend flesh with razor sharp claws and slice off heads with swords and axes.
In Rooks Keep, players will maim their competitors in both a selection of deathmatch-arena game-modes such as 'Deathmatch', 'Team-Deathmatch', 'Conversion', 'Chess', 'Last-Man-Standing' and 'Combat Chess'. Play solo, jump into multiplayer matches, or add AI opponents to squash under-foot in both single and multiplayer. We even support 3rd party Chess engines.
The game is set in a uniquely styled fantasy world, where factions battle ceaselessly for your entertainment.
Key Features
Arena gameplay
Players will enter into a variety of game-modes, such as Deathmatch, Last-Man-Standing and Conversion(kill enemies to convert them to your team), and battle across a variety of maps with many available options and mutators.

Melee combat
The focus of Rooks Keep is on the fantasy melee combat system, featuring quick and heavy attacks, parrying, blocking, dodging and special abilities and skills.

Chess
Players can play in both Classic Chess and the unusual Combat Chess mode, where players have the opportunity to fight to retain their place on the board if attacked.

AI/LAN/Online
Rooks Keep presents players with single-player solely against AI bots, LAN and online. Also supported are 3rd party Chess engines. Even hot-seat Chess is available.

Unreal & mod support
Built on the Unreal® Development Kit™, Rooks Keep offers extensive mod support. Players will be able to use the included UnrealEd tool to build their own maps and mods.
System Requirements
Minimum:


OS: Win XP SP3, Win 7

Processor: 2.4GHz Dual core CPU

Memory: 2 GB RAM

Graphics: 512MB Shader Model 3.0 Nvidia GeForce 8800 GT or AMD Radeon HD 3870

DirectX: Version 9.0c

Hard Drive: 3 GB available space

Additional Notes: Controller supported
Recommended:


OS: Win XP SP3, Win 7

Processor: 2.6GHz Quad core CPU

Memory: 4 GB RAM

Graphics: GB Nvidia GeForce GTX 560 or AMD Radeon HD 5850

DirectX: Version 9.0c

Network: Broadband Internet connection

Hard Drive: 3 GB available space

Additional Notes: Controller supported
Copyright© RuneStorm 2013-2014. All rights reserved.
Helpful customer reviews
Title:
Rooks Keep
Genre:
Action
,
Indie
,
Strategy
,
Early Access
Developer:
RuneStorm
Publisher:
RuneStorm
Release Date:
Jul 15, 2014
Languages:
| | Interface | Full audio | Subtitles |
| --- | --- | --- | --- |
| English | | | |