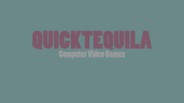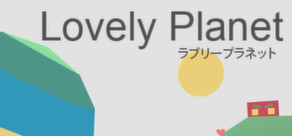 A First Person Shooter Gun Ballet set in a cutesy abstract world. Jump and shoot your way through five worlds full of treacherous enemies with your trusty semi-automatic!
Release Date: Jul 31, 2014
Watch all 2 trailers
Downloadable Content For This Game
August 21
We've patched up the leaderboards and added a simple custom-controls configuration that allows rebindable keys!

Here's a full changelog for version 1.3

Leaderboards now display the 100% accuracy star with record times


Rebindable controls for keyboard and mouse


Leaderboards made visible on the Level Select and Ready screens


Music volume slider in Options Menu


Some more levels balanced in World 2
Old leaderboard entries will not display the 100% accuracy star. If the record is broken again with 100% accuracy, it will update accordingly.
0 comments
Read more
August 6


Good news everyone!


Leaderboards are live
Leaderboards are now live in the game, so you can compare your times with friends, and check the world record. This is a good opportunity to showoff your world records, with proof!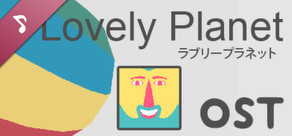 The OST by Calum Bowen is live as DLC
Calum Bowen's fantastic OST for Lovely Planet is now live as DLC. Support Calum by purchasing it!
PAX Prime
The game will be showcased in the tinyBuild booth at PAX Prime. Come by, say hi :)
6 comments
Read more
Reviews & Coverage
Reviews

"A great, merciless speedrunning platformer and twitch shooter..." - 82/100 - PC Gamer

"One of the fastest and most death-ridden shooters in years" - 4.5/5 - Gizorama

"Nothing short of a gem among video games" - 4/5 - Twinlife

"Lovely Planet is Pure Fun" - 4/5 - Two Dash Stash

"Fantastic presentation. Solid, entertaining gameplay." - 8/10 - Games In Asia

Coverage

"The Trippiest FPS You'll See Today" - Kotaku

"...is a happy, colourful game about shooting things" - PC Gamer

"Lovely Planet is the speed shooter of my dreams" - Kill Screen

"Here's a first-person shooter with a difference" - Polygon

"First Person, Cuter: Lovely Planet" - Rock Paper Shotgun

"Lovely Planet Is The Cutest Shooter I've Seen" - Indie Statik
About the Game
With boots of speed on your feet, an infinite supply of bullets for your semi-automatic and the ability to jump over twice your own height, you're well equipped to go up against any enemy on your quest to reach Lovely Planet! Balance between jumping around dodging bullets and taking aim for a better shot at your enemies, don't waste time camping at cover spots and waiting for enemies to pop out - artfully evade the onslaught of bullets and defeat all baddies that stand in your way!
The most authentic First Person Shooter experience, a game of jumping and shooting

Hundred levels to master, five worlds to discover, one faraway destination

Learn and practice each level to earn stars and set world records

Search for multiple secrets hidden deep within each world

Precise Gun Ballet at a flawless 60 frames per second! (conditions apply)

A story so abstract, it's not told at all - you won't know what hit you

Original Soundtrack by Calum Bowen
PC System Requirements
Minimum:


OS: Windows XP SP2, 7 or 8

Processor: 1.0 Ghz Dual Core

Memory: 512 MB RAM

Graphics: 512 MB, Shader Model 2.0

DirectX: Version 9.0c

Hard Drive: 100 MB available space

Additional Notes: Keyboard and Mouse Recommended
Mac System Requirements
Minimum:


OS: Mac OS X 10.6

Processor: 1.0 Ghz Dual Core, Intel Based

Memory: 512 MB RAM

Graphics: 512 MB, Shader Model 2.0

Hard Drive: 100 MB available space

Additional Notes: Keyboard and Mouse Recommended
Linux System Requirements
Minimum:


OS: Ubuntu 12

Processor: 1.0 Ghz Dual Core

Memory: 512 MB RAM

Graphics: 512 MB, Shader Model 2.0

Hard Drive: 100 MB available space

Additional Notes: Keyboard and Mouse Recommended
Helpful customer reviews