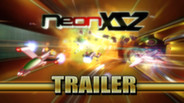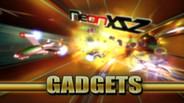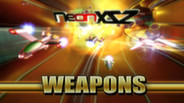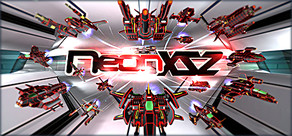 An open-world, remarkably agile first-person shooter where every opponent has unique AI. Loot hundreds of upgrades and ships, with the replayability, procedurally-generated worlds, shops and RPG elements found in games like Diablo.
Дата выхода: 22 авг, 2014
Просмотреть все трейлеры (4)
Игра с ранним доступом
Приобретите игру и начинайте — примите участие в развитии этой игры.
Примечание: данная игра в раннем доступе может кардинально измениться в ходе разработки. Если вы недовольны игрой в ее текущем состоянии, то, возможно, вам стоит дождаться ее дальнейшего развития. Узнать больше
О чём разработчики хотят сказать:
Почему ранний доступ?
"NeonXSZ already offers 100+ hours of stable content and gameplay. Early Access will allow us to continue adding additional features and content while allowing the community to help shape the game."
Как долго эта игра будет в раннем доступе?
"Additional high level content still needs to be added. This is expected to take approximately six months. It's difficult to give an exact time scale for final release; game development is an unpredictable beast and further features may still be added based on player feedback."
Чем планируемая полная версия будет отличаться от версии в раннем доступе?
"The main difference will be additional content to the later stages of the game. We don't expect any radical changes to the core game as this has already been refined, based on player feedback, since April 2013."
Каково текущее состояние версии в раннем доступе?
"Alpha testing began in April 2013. The game was fully playable, essentially bug free and solid across all three platforms when it was released as part of Desura's alpha funding initiative back in Sept 2013. A year later and it's refined and ready for Steam.

The first 30 hours of the gameplay is content complete, balanced, and tested by hundreds of players. Those players have awarded it an average rating of 95% on Desura.

However, NeonXSZ already offers 100+ hours of gameplay. The final 70% is fully playable yet still needs additional content to match the constantly evolving gameplay packed into the first 30%."
Будет ли разница в цене до и после раннего доступа?
"Unlikely. The plan is for the price to remain the same unless currency values change."
Как вы планируете вовлекать сообщество в развитие игры?
"The community has already been a huge part of NeonXSZ's development. The game wouldn't be where it is today without listening and responding to player feedback. NeonXSZ was made by a gamer for gamers so their input is a crucial part of the development process." Подробнее
2 сентября
Released - Sept 2nd 2014

The game was updated to run on Unity 4.5.3. This should resolve a minor issue for Linux users. Some user requested features were also added.


Fixed issue with unwanted ship turning when unpausing on Linux.

Selection of new crosshairs available in the Gameplay options menu.

Crosshairs can now be hidden.

2D HUD Targeting elements can now be turned off for Stereoscopic users, in the Gameplay options menu.

The 'Customize' video preset menu item was renamed to 'Manual Setup'.

Energy gained from loot buffed by 40% from the previous build.
This build should have resolved all outstanding bugs, and development will now return to creating new Challenge Arenas for the fourth Station.
Комментариев: 0
Подробнее
1 сентября
MagnaBeam removed from sale at Armories

Fixed a couple of issues with the way Thunder Missile splash damage was being reported to the statistics panel.

Enemies targeted by player drones will now sometimes choose to attack the player rather than the drone.

The player's Tech Level was added to the Statistics Panel.

Alt, Tab and F12 keys can now be used at the Death Screen without causing a respawn.

Thunder Missile splash damage range reduced to 60m from 75m.

Thunder Missile speed reduced to 275m/s from 350m/s.

The algorithm for Energy Efficiency on the Statistics screen was completely reworked, along with it's effect on your Overall Rating.

Bug fixed that could cause some missiles to occassionally spawn two explosions. When using the Thunder Missile this would previously result in double damage.

Flak Cannon bullet spread reduced by 15% to increase effectiveness at medium range.

Releasing Thrust while using Overdrive now cancels Overdrive.

Energy recovered from Loot has been reduced, especially against lower level targets.

Fix implemented that caused unwanted ship turning when unpausing on Linux.
Комментариев: 0
Подробнее
Рецензии
"The customisation and upgrade system in NeonXSZ is particularly impressive, with dozens of ships to choose from and over 700 Upgrades available through loot drops and trading, you'll be able to make your ship truly unique."
AlphaBetaGamer

"Neon XSZ was great fun when we played it last fall, and its ongoing development has only improved the game flow, structure, and balance."
Hardcore Gamer

"NeonXSZ's gameplay is nearly flawless in execution. It can't be overstated just how well Intravenous Software nailed gameplay, and I can't think of a single thing I would change....This is absolutely exhilarating when fighting several enemies at once, and the fact that I often needed to take a breath after a long encounter is a testament to how exciting combat can be."
ElderGeek

Об игре
NeonXSZ is a remarkably agile first-person-shooter, in cyberspace, where every opponent has unique AI.
You are the anomaly, injected into cyberspace to stake your place in a war of virus versus machine. During your journey you will fly dozens of ships and loot hundreds of upgrades allowing you to create totally unique spacecraft with which to wage war, but will you protect the operating system or join the infection to bring it down?
George Weidman - SuperBunnyHop
said:
"Fast-paced, freeform modular combat and exploration rewards players with an incredible amount of customization. You make your own adventure-- It's Sid Meier's Pirates! in cyberspace."

What is it like to play?
We set out to meld together gameplay elements from many classic games into the game we always wanted to play while taking advantage of the processing power available to modern games.
We took the feel, speed and responsiveness of classic mouse-look shooters (eg. Quake and Unreal Tournament) and squeezed them into spaceships trapped inside internal environments (a la Descent & Forsaken). We then added the replayability, loot explosions, procedurally generated worlds, shops and RPG elements found in game's like Diablo. To finish it off we made the game entirely open-world so you could write your own rules and create your own unique tales of victory or defeat.
Neon's core gameplay focuses on the adrenaline fueled speed and thrill of spaceship dogfighting. Ships are small and lightning fast with the ability to strafe in all directions and turn instantly in zero gravity. You can create anything from blisteringly fast fighters to slow, heavy, tank like destroyers and tweak them with a nearly endless supply of upgrades to suit your play style.
We may have taken inspiration from many classic games but the combined result creates a game unlike anything you have played before.

Current Features:
100+ hour single player experience

~1000 persistent enemies per game from 4 warring factions.

Every enemy has unique AI

Dozens of ships to loot and fly

Fully interactive cockpit.

850+ Upgrades to loot and install in those ships.

Fuzzy content. No two games are the same

80 Levels of upgrades used by both the player and enemies

Challenge arenas - Scripted multi-stage event arenas with high level loot rewards.

Multiple huge totally open game worlds (7.5km x 7.5km)

Change the look of the entire world and your ship, at any time, to suit your tastes.

AI ships have access to the exact same ships, weapons, upgrades and gadgets as the player.

No two AI ships are ever the same.

AI ships drop the equipment they have installed, not random loot. If you can kill it, you can loot it.

Buy and sell Upgrades, Weapons, and Ship Hulls at hundreds of docking bays throughout the world.

Every object is physics-enabled. For example:


Weapons and explosions cause knock back.

Ships can push each other around.

Loot can go into orbit around the player creating defensive walls.

Ships can drop energy walls anywhere, blocking incoming fire and the movement of other ships.

Physics based shields that swing around ships based on their movement direction.

If you see it, you can loot it, fly it, and use it.

Development Roadmap
The world of NeonXSZ is split up into seven huge cyber-spacestations each offering 10-20 hours of gameplay. The first three are content complete. This includes totally unique new upgrades, gadgets, ships, and challenge arenas appearing as the player levels up.
The final four are already fully playable with new more powerful versions of all existing upgrades and gadgets steadily unlocking. New ship hulls already appear for the entire duration of the game.
However, the final four stations currently re-use existing Challenge Arenas filled with higher level content. During continued development this will change. Totally new Challenge Arenas will be built for each station. Totally new upgrade and gadget types will also be added for each new station to keep the gameplay constantly evolving. New features will likely also appear for the first time in these later stations.
Each new station, along with it's unique content, takes approximately six weeks to complete. Game updates are expected to arrive as each one is completed. Think of these more like free DLC because the core gameplay is already essentially finished. This totals approximately six months of further development. At that point the game will be content complete and enter the Beta stage where final polishing, tweaking, and balancing will occur where necessary.

Системные требования (ПК)
Minimum:


OS: Windows XP \ Vista \ 32 or 64bit

Processor: 1.8 Ghz single core

Memory: 2 GB RAM

Graphics: 256 MB Direct X 9.0c compliant video card

DirectX: Version 9.0c

Hard Drive: 300 MB available space

Additional Notes: Mouse and Keyboard (Xbox 360 Controllers supported but not recommended)
Recommended:


OS: Windows Vista, Win 7, Win 8 - 32 or 64bit

Processor: 2.6Ghz dual core

Memory: 4 GB RAM

Graphics: Geforce 9800GTX+ / GTS 240, Radeon HD 4830 / HD 6800M, Intel HD4000

DirectX: Version 9.0c

Hard Drive: 300 MB available space
Системные требования (MAC)
Minimum:


OS: OS X 10.7 or later

Processor: 2Ghz

Memory: 2 GB RAM

Graphics: 256 MB NVidia or ATI graphics card

Hard Drive: 300 MB available space

Additional Notes: Mouse and Keyboard
Системные требования (Linux)
Minimum:


OS: Ubuntu 10.10 or later (see below)

Processor: 1.8Ghz

Memory: 1 GB RAM

Graphics: Geforce 210, 9600GT or better. Radeon HD 3670 or better.

Hard Drive: 300 MB available space

Additional Notes: Mouse and Keyboard (Ubuntu is recommended but so far there has been no issues reported with other Distros)
Recommended:


OS: Ubuntu 10.10 or later (see below)

Processor: 3Ghz

Memory: 2 GB RAM

Graphics: Geforce 9800GTX+ / GTS 240, Radeon HD 4830 / HD 6800M, Intel HD4000

Hard Drive: 300 MB available space
Полезные обзоры покупателей
Название:
NeonXSZ
Жанр:
Экшены
,
Инди
,
Ролевые игры
,
Ранний доступ
Разработчик:
Intravenous Software
Издатель:
None - Independent
Дата выхода:
22 авг, 2014
Языки:
| | Интерфейс | Озвучка | Субтитры |
| --- | --- | --- | --- |
| английский | | | |