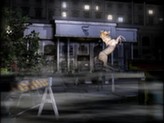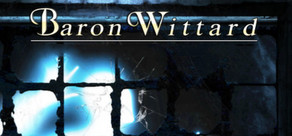 Baron Wittard: Nemesis of Ragnarok is a single-player horror adventure game by Wax Lyrical Games. Travel to an indoor city constructed by eccentric architect Baron Wittard. Explore its haunted halls and passageways, discover an ancient evil, and solve devious puzzles. Take care traveller, because time is running out...
Release Date: Feb 18, 2011
Watch HD video
About the Game
The eccentric architect Baron Wittard has built something really special: a city inside a building. This monumental pleasure dome, called 'The Utopia', features 1000 apartments, a shopping mall, and hundreds of offices and leisure facilities. All under one roof. Its grand opening was supposed to have been two years ago. That event never happened. A chain of mysterious events has now left the Utopia abandoned and silent. People have gone missing. Electromagnetic disturbances are increasing. These happenings all point to Wittard's desolate Utopia. Armed with only a camera and a torch, you must journey there alone to explore its winding corridors, its secret passageways, and its gloomy halls. Local townspeople say Wittard kept a terrible secret. They speak fearfully of someone or something malevolent lurking at his city. They say it is waiting and growing in power. They say time is running out...

Features
> Explore Wittard Utopia and uncover its chilling secrets
> Non-linear gameplay and a spine-tingling mystery to solve
> Experience urban decay in high resolution graphics
> Eerie and mysterious soundtrack with full musical score
> Discover a massive world in First Person Perspective
> Use skill and cunning to search for clues and solve puzzles
System Requirements
Minimum:


OS: Windows XP, Windows Vista, Windows 7, Windows 8 or 8.1

Processor: 1 GHz or equivalent CPU

Memory: 1024 MB RAM

Graphics: 128 Mb graphics card with Shader Model 2.0

DirectX: Version 9.0b

Hard Drive: 2 GB available space

Additional Notes: Requires free DX Studio Player. Will be installed automatically on first-run
Helpful customer reviews
3 of 4 people (75%) found this review helpful
6.7 hrs on record
In this game you are put into the shoes of an investigative journalist who is sent out to a crazy man's Utopian complex that has been shutdown, but holds its fair share of secrets. Upon arriving you will discover that there's no easy way inside, but the old man apparently like his puzzles, and so you will have your chance to show how good you are at puzzles. There's only one thing that seems to be happening on this property and that is that you don't seem to be alone. There's something lurking around the corner that potentially threatens you, and everyone else. That something else is the start of Ragnorok, something that a certain beast, Fenrir, would love nothing more but to start.

Graphically you can definitely tell that this isn't going to blow your mind away, but with the type of game this is, it doesn't have to necessarily do that. There are several different areas to explore in this game, and I have to say that there was definitely time and effort put into each piece of this game's layout. Sure there is a TON of backtracking to be done in this game, but I think most people won't mind too much.

The music in the game is haunting, and the voice acting was adequate for the game.

The controls in the game are really straight-forward you are going to be pointing a clicking to get through this game.

Alright so lets get right down to it. This is one of the more difficult games I have come up against. There is a very good chance that you will spend a ton of time randomly trying to solve puzzles because the solution is not easily deciphered. I will tell you that a lot of the solutions are hidden in other areas, but it is a stretch to figure out what goes to what. Which reminds me, play this game with a notepad or something to right down the odd stuff that you find in the game, it might not be significant, but chances are it is, and if you forget to physically write down the information you might be kicking yourself later in the game. I did come up against one puzzle that I could not solve, and so I had to go to the walkthroughs to try to find it, thankfully someone had put the pieces together on how to solve this puzzle, and I was saved from spending hours on a puzzle that I had no idea what the solution could be. I did find one bug that I found interesting, and that was if you pull up the map and accidentally exit to the main menu, you cannot get back into your game, so word of advice, SAVE SAVE SAVE, oh and save. I know its a pain and it breaks the rhythm of the game, but you will be thankful for doing so if you accidentally get stuck.

The storyline was quite interesting with the Norse connection, and that there was a deeper meaning behind the whole utopia, but I did find it odd that I was to come in and also look for people that had disappeared with my handy video camera, and yet I never got to use the camera except for once, and it wasn't for the reason why I would have the camera in the first place. Speaking of cameras, well the views that you'll have in the game, I have a bit of advice for you, if you get motion sickness, you might not want to play this game with a mouse. The reason is that when you take the mouse to the sides of the screen your view jumps all over the place, which of course causes some serious disorientation. You can play with the keyboard, however, but I think to get the most out of this game you are going to have to use both the keyboard and the mouse. The keyboard you will use when just traveling around the areas. The mouse will be used to work the puzzles, when the camera is locked in place.

So I believe it is that time where I need to give this game a grade, and I have to say, as frustrating as the game was, and how ambiguous some of the solutions to the puzzle were, I would still be very willing to play future sequels of the game. I give this game an 8.0 out of 10.
1 of 16 people (6%) found this review helpful
3.6 hrs on record
my game has sound with a black screen
Title:
Baron Wittard: Nemesis of Ragnarok
Genre:
Adventure
,
Indie
Developer:
Wax Lyrical Games
Publisher:
Wax Lyrical Games
Release Date:
Feb 18, 2011
Languages:
| | Interface | Full audio | Subtitles |
| --- | --- | --- | --- |
| English | | | |