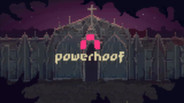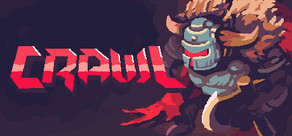 Crawl is the local multiplayer dungeon crawler where your friends control the monsters! Battle through dungeons and power up your hero - if a friend kills you they take your place and it's your turn to inhabit the monsters. It's a race to gain enough XP and loot to take on the hulking final boss!
Data de lançamento: 6/ago/2014
Assistir a todos os 2 trailers
Jogo com acesso antecipado
Comece a jogar agora e participe do desenvolvimento do jogo!
Observação: Este jogo com acesso antecipado pode ou não sofrer alterações significativas durante o desenvolvimento. Caso não esteja com vontade de jogá-lo no estado atual, talvez queira esperar até que o desenvolvimento esteja mais adiantado. Saiba mais
O que os desenvolvedores têm a dizer:
Por que acesso antecipado?
"We've been getting together with friends to play Crawl since the first few days of development. It's a game designed to play again and again, and it's always been a blast showing off new content - watching strategies form, alliances rise and fall, and gaining invaluable feedback. Now it's time we opened it up to everyone, so you can all watch the game evolve and contribute your thoughts and ideas like our friends have been doing over the last year and a bit."
Por quanto tempo este jogo estará em acesso antecipado?
"We have enough planned for Crawl Early Access to take us through to at least Early 2015. Beyond then we'll see if we're still having new ideas for things to add!"
Como a versão completa será diferente da versão de acesso antecipado?
"The full version of Crawl will have more monsters, deities, bosses, weapons, items, traps, environments, things to do, and secrets to discover. Online multiplayer is a possibility, but if your purchase depends on that feature we recommend you wait."
Qual é o estado atual da versão de acesso antecipado?
"Crawl is fully playable for up to 4 players around the same PC using keyboard, mouse, or controllers. The core experience of a crawl match is complete and ready to play with your friends, or with the AI bots. There are 3 deities to choose from, 30+ monsters to inhabit, loads of weapons and items and one huge boss to battle."
O preço do jogo será alterado após o fim do acesso antecipado?
"Once early access is complete we intend to raise the price, so get in early and see how the game evolves!"
Como vocês planejam envolver a comunidade durante o processo de desenvolvimento?
"We're really keen to hear about everyone's experiences playing Crawl. The early feedback we've received from showing the game has already helped shape it for the better. So we'll be hanging out on the steam forums, grabbing your feedback and ideas for new monsters, mechanics and content, and using your collective experiences to perfect the game's balance." Leia mais
25 de agosto
Just a minor update to add some more controller support and fix a few issues. Gameplay features, new content and balancing are still to come in the first major update next month!

Here's the changelist -


Features:
Steam Cloud support: You no longer have to unlock everything again on each machine you play on!
NB: The first machine you play on with the update will sync it's existing progress to steam cloud. After that other machines you play on will take the progress that's in the cloud. (So play on the machine with the most progress first!)

Added direction control calibration (up/down/left/right). You should be able calibrate and use "retro" controllers and arcade sticks now.

Keyboard can now be set up to have multiple players. Choose Keyboard Setup in the options menu to set your keys.

You can now use the mouse to navigate the front menus.
Fixes:
Mouse controls no longer break after finishing a game using the mouse.

Fixed single controller being able to join and control multiple players. (eg: DualShock4 on Linux)

Fixed discounted store items marked as "can't afford" incorrectly when player had exact amount of gold.

Safe zone values no longer load incorrectly and mess up the GUI on Linux.

Corrected spelling of vampiric ring.

Hero arrows no longer hit the wall behind when fired.

Bot ghosts no longer hover over pentagram without using it.

Bots no longer continuously try and shoot chests/crystals with bow when there's a wall in the way.
Next up I'll be working on some of the balance issues we've been discussing on the community forums. Barney's been working on some new monsters, and he's heading off to the US for PAX Prime this week. We're not showing Crawl off on the PAX show floor, but if you're in Seattle you can wander around the corner to the free
Seattle Indies Expo
and play there. Barney will be hanging around so try and hunt him down for a game!
13 comentários
Leia mais
Sobre o jogo
Crawl is the local multiplayer dungeon crawler where your friends control the monsters! It's bullet-hell beat-em-up meets old-school RPG, in an arcadey party-game for up to 4 players.
One player is the hero, exploring a randomly generated dungeon full of traps and monsters - all controlled by the other players. If you slay the hero you take their place and it's your turn to crawl! Then it's a race to gain enough XP and loot to reach the final battle, where it's all on one as the other players collectively control the hulking final boss!
Current Features
Local Multiplayer Arcade Action for 2-4 Players
Play with Controllers, Keyboard or Mouse.

Hone your skills against bots, while you wait for your friends to arrive.
Turbo Charged Dungeon Crawling
Level up, increase your stats, amass powerful weapons and magic items, all in the course of one 30 minute game.

Evolve your monsters from spiders and rats to powerful demons, dragons and undead warriors.
Every Battle is Unique
Explore and inhabit randomly generated dungeons.

Loads of unique weapons, spells and artifacts.

Dozens of unique monsters to unlock and master.
Planned Updates
More weapons, spells, and items to collect.

More monsters, traps, and bosses to master.

More environments to explore and secrets to discover.

More polish - Continuing improvements to gameplay, menus, music, sound, and balance.

What about Online Multiplayer? It's a possibility, but if you can't get around a PC with some friends we recommend waiting until we have more news.
Requisitos do sistema – PC
Minimum:


OS: Windows XP (sp2) or later

Processor: 1.66 GHz Dual Core Processor or equivalent

Memory: 1 GB RAM

Graphics: Intel HD Graphics or equivalent, capable of Shader Model 2.0

DirectX: Version 9.0c

Hard Drive: 300 MB available space

Additional Notes: Gamepad highly recommended
Requisitos do sistema – Mac
Minimum:


OS: Mac OS X 10.6 or later

Processor: 2.8 GHz Intel Core 2 Duo or equivalent

Memory: 2 GB RAM

Graphics: OpenGL 3.0+ support (2.1 with ARB extensions acceptable)

Hard Drive: 300 MB available space

Additional Notes: Gamepad highly recommended
Requisitos do sistema - Linux
Minimum:


OS: Ubuntu - glibc 2.15+, 32/64-bit

Processor: 2.8 GHz Intel Core 2 Duo or equivalent

Memory: 2 GB RAM

Graphics: OpenGL 3.0+ support (2.1 with ARB extensions acceptable)

Hard Drive: 300 MB available space

Additional Notes: Gamepad highly recommended
Análises úteis de usuários
Título:
Crawl
Gênero:
Ação
,
Indie
,
RPG
,
Acesso Antecipado
Desenvolvedor:
Powerhoof
Distribuidora:
Powerhoof
Data de lançamento:
6/ago/2014
Idiomas:
| | Interface | Dublagem | Legendas |
| --- | --- | --- | --- |
| Inglês | | | |