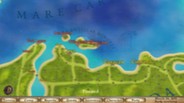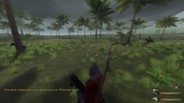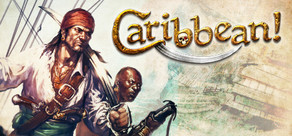 'Caribbean!' is a sandbox pirate RPG with a larger focus on battles (both on land and in the sea) and management of player's character and his crew.
Utgivningsdatum: 29 apr, 2014
Titta på alla 2 trailers
Early Access-spel
Få omedelbar tillgång och börja spela; bli inblandad i detta spel medan det utvecklas.
Notera: Detta Early Access-spel kan komma att ändras avsevärt under utvecklingsprocessen. Om du inte känner för att spela spelet i sin nuvarande form, kan du kanske vänta tills spelet har kommit längre fram i utvecklingen. Läs vidare
Vad utvecklarna har att säga:
"Hello everyone,
'Caribbean!' is currently in the alpha state and has reached the stage where it could really use some of the players' feedback.
The game has its basic features already in, and content-wise (weapons, armor, locations, sounds) we're 70% done. What we're mostly planning to do from this point is to build upon and improve what we already have with regular updates and your help.
You might be put off by the current simple economic system, visually incomplete locations and balance problems — these parts of the game will be reworked during the Early Access stage.
Check out
the official forum
and the store page below for current and planned features.
The price is lowered during the early access stage, all future updates come for free. Full version release is planned for Autumn 2014."
Läs mer
16 september
Hi everyone,

We'd like to tell you what we're currently working on and what we want to include in the next update.




First, we want to finish a new working version of land battles. We figured what the game was missing is RTS elements because 'Caribbean!' is no longer a game about feudal fights of knights and peasants. Creating formations for infantry and cavalry that players will be able to control with handy interface is our main goal for the next two weeks.

The next on the agenda is finishing the city screen. As we already mentioned, what you currently see in the game is a placeholder. The end result should be pretty and intuitive. Also, if possible, with shorter load times too.

Finally, we're planning to add one more boarding location, for ships of higher ranks.

About fixing the bugs. We understand that you want them gone as soon as possible but we can't promise that just yet. Until the game's foundations are complete we don't really want to resort to full-on bugfixing. In that case we run the risk of delaying the development for a few more months. Nevertheless, we'll try to deal with the following problems first:

- Massive damage caused by ship ramming.

- Jamming on the deck at the big ship / small ship boarding location.

- Spontaneous changes in ships HP in sea battles.

- OP grenades and troops that use them.

We may add something else to the list, but please note that some of these problems won't be easy to resolve and will take more time than the other.

Stay tuned for the updates and keep the comments coming. Even if we don't reply to all of them, we certainly do our best to read through all feedback.
6 kommentarer
Läs mer
11 september
Hi everyone,

Today we're releasing a pretty big (and long overdue) update for 'Caribbean!'. You can check out our new video devblog where we show what's been added and changed.




Update notes:

Strategic part:

- Added new interactive city screen.
- Introduced new system for building construction.
- Added new entities 'Cargo hold' and 'Storage' to the game's functional.
- Changed goods trading interface.

Sea battles:

- Increased size of the sea locations.
- Improved AI's behavior during battles.
- Increased shooting distance for ships' artillery.
- Added ship ramming ability.
- Added 'captain's bridge' camera option.
- Added 'spyglass' camera option.

Boarding:

- All boarding locations are completely redone.
- Added 'rope jumps / climbing up' for the attacking side.
- Added crow's nests for masts on all ships.
- AI is now divided into 'defending' and 'attacking' entities. Attacking AI will try to get to enemy's deck as soon as possible, while the defending one will hold the line.

Land battles:

- Changed cavalry behavior. It will now always attempt to perform charge attacks.
- Added starting formations for the entire player's army. All troops are now divided by their types automatically.
- Partly reworked order system.

General fixes:

- Changed shooting visual effects for most weapons.
- Fixed a bug in artillery's smoke particles that caused FPS drop.
- Changed horse troops line-ups of all factions, except for the Brotherhood of the Coast.

New commands for controlling your troops:

1, 2, 3, 4 buttons will order the troops to come up to the player. Same buttons in combination with Ctrl will give an order to attack.

1 - order melee units to come up to you.
2 - order riflemen to come up to you.
3 - order close-range cavalry to come up to you.
4 - order long-range cavalry to come up to you.

Ctrl+1 - order melee units to attack.
Ctrl+2 - order riflemen to attack.
Ctrl+3 - order close-range cavalry to attack.
Ctrl+4 - order long-range cavalry to attack.

Note: The 'Come up' command doesn't replicate the old 'Follow me' command. The troops will only come closer to the player and will make a formation relatively close to his position.

Known issues:

As the game is going through an active overhaul stage, many of its elements are completely turned off or don't work correctly. We'd like to ask the players to be understanding of this. The development process doesn't let us release a fully working current version of the game. But at the same time we don't want to keep you waiting for an update any longer.

So here's what you'll need to keep in mind when playing the version 0.900:

- You can't hire garrison in a city captured by you. This is because the city menu concept is being changed. In the future we're planning to add a brand new screen for troops hiring and city upgrades. Advice: after successful city assault you can leave there freed prisoners - they'll go the garrison automatically.

- Industrial buildings will produce the goods, but won't sell them. You'll need to collect the goods from storage and sell it yourself for now.

- The old system for controlling the troops was turned off, but the new system is only in the beginning of the development. Most likely, you won't be able to control the troops with comfort in the nearest month.

- Price system and its balance. We have an especially rare pistol that costs 180 000 piasters and a frigate that costs 150 000. Sometimes two almost identical sables can differ in price dramatically. A good cuirass can cost like a regiment of royal musketeers and so on. We're aware of these problems and ask to be patient. We can't start working on the economy balance until overall work on the gameplay is finished.

- Same goes for weapon balance. Grenades and cannons, above all. We'll certainly fix this, but closer to the release.

- FPS drops and slow locations loading. We've reached the limits of M&B's engine possibilities. It can be fixed with optimization and cleaning old content. But the thing is that the engine often relies on the resources which are dangerous to delete from the game. We'll optimize the game, slow but steady. We already started working on that, but owners of lower-end PCs will experience some problems in the current version.
19 kommentarer
Läs mer
Om spelet
'Caribbean!' is a sandbox pirate RPG that blends the most engaging melee and firearms combat with naval battles, detailed crew management and the deep atmosphere of the pirate era.
Set in XVII century's Caribbean region, whose unspeakable riches drew many European powers and pirates into the great fight, the game lets players decide their own role and create their own pirate adventure.
'Caribbean!' is based on Mount & Blade: Warband engine.
What's already in the game:
Naval battles with controllable ships. There are several types of damage that ships can deal and take; Ships can lose sails and be caught on fire.

Players can purchase unique upgrades for their ships, like a more solid hull, fire protection, damage reduction for their crew and a greater chance to set enemy ships on fire and so on.

Ability to improve ship artillery and ship's crew.

A set of special perks available for player's character.
Plans for the near future:
Battle planning with squad management.

Improved boarding system with new locations.

New production and trading system.

Meta-goals for each faction, that provide a player with global goals. If player completes them, the game is considered finished in a way. Like foundation of Franco-American alliance or repulsing English punitive expedition against pirates.

Adding fortress and siege artillery for city assaults.
Systemkrav
Minimum:


OS: Windows XP, Windows Vista or Windows 7

Processor: Intel Pentium 4 2.0 GHz or AMD 2.5 GHz

Memory: 512 MB RAM

Graphics: 3D graphics card with 64MB RAM

Hard Drive: 2 GB available space

Sound Card: Standard audio
Recommended:


OS: Windows XP, Windows Vista or Windows 7

Processor: Intel Core Duo 2.0 GHz or AMD Athlon 64 X2 3600+

Memory: 1 GB RAM

Graphics: NVIDIA GeForce FX 5200, ATI Radeon 9600, or better

Hard Drive: 2 GB available space

Sound Card: Standard audio
Hjälpsamma kundrecensioner
Titel:
Caribbean!
Genre:
Action
,
Äventyr
,
Indie
,
RPG (rollspel)
,
Early Access
Utvecklare:
Snowbird Games
Utgivare:
Snowbird Games
Utgivningsdatum:
29 apr, 2014
Språk:
| | Gränssnitt | Fullt ljud | Undertexter |
| --- | --- | --- | --- |
| Engelska | | | |