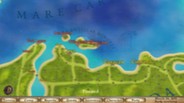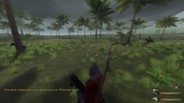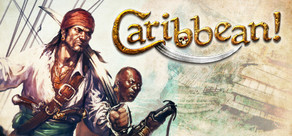 'Caribbean!' is a sandbox pirate RPG with a larger focus on battles (both on land and in the sea) and management of player's character and his crew.
发行日期: 2014年4月29日
观看所有 2 段宣传片
抢先体验游戏
立刻获取体验权限然后开始游戏,并随着游戏的发展参与其中。
注意:该抢先体验的游戏内容在开发进程中也许会发生大幅度的变化。如果您目前不是特别想玩这款游戏,那么您可以等待一段时间,直到游戏得到进一步开发。了解更多
开发者的话:
"Hello everyone,
'Caribbean!' is currently in the alpha state and has reached the stage where it could really use some of the players' feedback.
The game has its basic features already in, and content-wise (weapons, armor, locations, sounds) we're 70% done. What we're mostly planning to do from this point is to build upon and improve what we already have with regular updates and your help.
You might be put off by the current simple economic system, visually incomplete locations and balance problems — these parts of the game will be reworked during the Early Access stage.
Check out
the official forum
and the store page below for current and planned features.
The price is lowered during the early access stage, all future updates come for free. Full version release is planned for Autumn 2014."
了解更多
9月11日
Hi everyone,

Today we're releasing a pretty big (and long overdue) update for 'Caribbean!'. You can check out our new video devblog where we show what's been added and changed.




Update notes:

Strategic part:

- Added new interactive city screen.
- Introduced new system for building construction.
- Added new entities 'Cargo hold' and 'Storage' to the game's functional.
- Changed goods trading interface.

Sea battles:

- Increased size of the sea locations.
- Improved AI's behavior during battles.
- Increased shooting distance for ships' artillery.
- Added ship ramming ability.
- Added 'captain's bridge' camera option.
- Added 'spyglass' camera option.

Boarding:

- All boarding locations are completely redone.
- Added 'rope jumps / climbing up' for the attacking side.
- Added crow's nests for masts on all ships.
- AI is now divided into 'defending' and 'attacking' entities. Attacking AI will try to get to enemy's deck as soon as possible, while the defending one will hold the line.

Land battles:

- Changed cavalry behavior. It will now always attempt to perform charge attacks.
- Added starting formations for the entire player's army. All troops are now divided by their types automatically.
- Partly reworked order system.

General fixes:

- Changed shooting visual effects for most weapons.
- Fixed a bug in artillery's smoke particles that caused FPS drop.
- Changed horse troops line-ups of all factions, except for the Brotherhood of the Coast.

New commands for controlling your troops:

1, 2, 3, 4 buttons will order the troops to come up to the player. Same buttons in combination with Ctrl will give an order to attack.

1 - order melee units to come up to you.
2 - order riflemen to come up to you.
3 - order close-range cavalry to come up to you.
4 - order long-range cavalry to come up to you.

Ctrl+1 - order melee units to attack.
Ctrl+2 - order riflemen to attack.
Ctrl+3 - order close-range cavalry to attack.
Ctrl+4 - order long-range cavalry to attack.

Note: The 'Come up' command doesn't replicate the old 'Follow me' command. The troops will only come closer to the player and will make a formation relatively close to his position.

Known issues:

As the game is going through an active overhaul stage, many of its elements are completely turned off or don't work correctly. We'd like to ask the players to be understanding of this. The development process doesn't let us release a fully working current version of the game. But at the same time we don't want to keep you waiting for an update any longer.

So here's what you'll need to keep in mind when playing the version 0.900:

- You can't hire garrison in a city captured by you. This is because the city menu concept is being changed. In the future we're planning to add a brand new screen for troops hiring and city upgrades. Advice: after successful city assault you can leave there freed prisoners - they'll go the garrison automatically.

- Industrial buildings will produce the goods, but won't sell them. You'll need to collect the goods from storage and sell it yourself for now.

- The old system for controlling the troops was turned off, but the new system is only in the beginning of the development. Most likely, you won't be able to control the troops with comfort in the nearest month.

- Price system and its balance. We have an especially rare pistol that costs 180 000 piasters and a frigate that costs 150 000. Sometimes two almost identical sables can differ in price dramatically. A good cuirass can cost like a regiment of royal musketeers and so on. We're aware of these problems and ask to be patient. We can't start working on the economy balance until overall work on the gameplay is finished.

- Same goes for weapon balance. Grenades and cannons, above all. We'll certainly fix this, but closer to the release.

- FPS drops and slow locations loading. We've reached the limits of M&B's engine possibilities. It can be fixed with optimization and cleaning old content. But the thing is that the engine often relies on the resources which are dangerous to delete from the game. We'll optimize the game, slow but steady. We already started working on that, but owners of lower-end PCs will experience some problems in the current version.
17 条评论
了解更多
7月29日
Hi everyone,

We have to let you know that the big July update we announced earlier won't be coming — instead, it's going to become even bigger and land in August. We'll share the reasons behind this decision, as well our current work progress, below:

Boarding. We think that boarding is the heart of combat gameplay, even more important than sea battles. The current version of the boarding fights stopped being satisfactory for us a long time ago, and as a result we're redoing it from scratch.




Graphic quality of the boarding locations was too poor compared to the character models so all ships are being completely redone. Besides the evident difference in textures, we redesigned level geometry: got rid off jamming on decks and unnecessary rooms, made the movement on ships more clear and free for the player. We also added crow's nests on masts, to provide riflemen with additional spots.




Plus we'll try to add some new animations, including the classic boarding jump rope.

Naval combat. The second most important element of the game. We're still torn between which path to choose: making everything more simple and arcady or adding more options for strategy and control. But our internal tests showed that either way we'd need to deal with current small locations. Right now gameplay functions well only with 2 vs. 2 ship battles. Our limit is 12 ships on the scene, and with that amount of ships there's very little room for everyone in the sea. Making the location bigger is a challenge as we have to work around the engine's limitations. So for now our programmer added a 'spyglass' option that many of you asked for. More significant updates in this area should be coming in September.




Trading and economy. Initially it was supposed to be a side gameplay element, but we want to increase its importance in the game. Actually, working on economy takes more time than anything else at the moment as we keep changing some basic things in M&B engine. For example, right now we separate player's personal inventory and his cargo. It's not very convenient and logical to carry not only a set of 12 breastplates but two tons of cacao as well. Another new element is building construction in the towns — there's so much to do here that we won't even dare to promise it done by August.

Strategic map. We got a lot of feedback on geography of our map and its flaws. Apologies for the inaccuracies — that was our first try to befriend realism with gaming. In August we'll do our best to finish the new world map, more accurate and, possibly, far more attractive.

The plans are pretty ambitious for us, and we hope we can implement all of this with no problem. After the August update we'll be ready to switch to the next big step — refining land battles and implementing city sieges.
69 条评论
了解更多
关于游戏
'Caribbean!' is a sandbox pirate RPG that blends the most engaging melee and firearms combat with naval battles, detailed crew management and the deep atmosphere of the pirate era.
Set in XVII century's Caribbean region, whose unspeakable riches drew many European powers and pirates into the great fight, the game lets players decide their own role and create their own pirate adventure.
What's already in the game:
Naval battles with controllable ships. There are several types of damage that ships can deal and take; Ships can lose sails and be caught on fire.

Players can purchase unique upgrades for their ships, like a more solid hull, fire protection, damage reduction for their crew and a greater chance to set enemy ships on fire and so on.

Ability to improve ship artillery and ship's crew.

A set of special perks available for player's character.
Plans for the near future:
Battle planning with squad management.

Improved boarding system with new locations.

New production and trading system.

Meta-goals for each faction, that provide a player with global goals. If player completes them, the game is considered finished in a way. Like foundation of Franco-American alliance or repulsing English punitive expedition against pirates.

Adding fortress and siege artillery for city assaults.
系统需求
Minimum:


OS: Windows XP, Windows Vista or Windows 7

Processor: Intel Pentium 4 2.0 GHz or AMD 2.5 GHz

Memory: 512 MB RAM

Graphics: 3D graphics card with 64MB RAM

Hard Drive: 2 GB available space

Sound Card: Standard audio
Recommended:


OS: Windows XP, Windows Vista or Windows 7

Processor: Intel Core Duo 2.0 GHz or AMD Athlon 64 X2 3600+

Memory: 1 GB RAM

Graphics: NVIDIA GeForce FX 5200, ATI Radeon 9600, or better

Hard Drive: 2 GB available space

Sound Card: Standard audio
有价值的用户评测