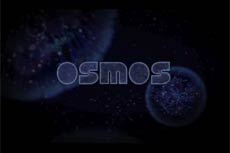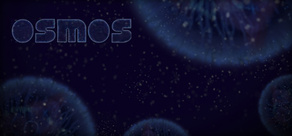 Osmos의 잔잔한 세계에 들어가 보세요: 물리 기반의 우아한 게임플레이, 몽환적인 시각 효과들 그리고 미니멀리즘 일렉트로닉 사운드트랙. 당신의 목표는 다른 티끌들을 흡수해서 자라는 것입니다. 물질들을 뒤편으로 내뿜어서 나아가세요. 하지만 물질을 뿜는 것은 당신을 작게 만들기 때문에 신중해져야 합니다. 긴장을 푸세요 - 기다리는 사람에게 좋은 일이 생깁니다. 주요 특징: 세 분야의 Independent Games Festival 입상: Seumas McNally 대상, 디자인의 우수성과 우수한 기술 차분하게 고요한 레벨들에서부터 다양하고 더욱 어려운 레벨들로 나아가십시오.
출시 날짜: 2009년 8월 18일
HD 비디오 보기
평가
a beautiful, absorbing experience… brilliant to look at… the best videogame music I've heard… will make you forget your cares and immerse you in the game… you'll find yourself returning for the experience. 8.5! Editor's Choice Award.
IGN

wonderful gameplay… beautifully polished and tantalizingly atmospheric… Osmos mixes puzzle, action and strategy remarkably and all the while does it with great finesse and style.
indiegames.com

beyond doubt, a work of genius... a relaxing, meditative experience about going with the flow... It all adds up to something otherworldly and just . . . incredible.
GameAndPlayer.net

an almost transcendental video game experience… a stellar example of electronic music's potential impact on indie video game production.
londonfuse.ca
게임 정보
Osmos의 잔잔한 세계에 들어가 보세요: 물리 기반의 우아한 게임플레이, 몽환적인 시각 효과들 그리고 미니멀리즘 일렉트로닉 사운드트랙.
당신의 목표는 다른 티끌들을 흡수해서 자라는 것입니다. 물질들을 뒤편으로 내뿜어서 나아가세요. 하지만 물질을 뿜는 것은 당신을 작게 만들기 때문에 신중해져야 합니다. 긴장을 푸세요 - 기다리는 사람에게 좋은 일이 생깁니다.
주요 특징:
세 분야의 Independent Games Festival 입상: Seumas McNally 대상, 디자인의 우수성과 우수한 기술
차분하게 고요한 레벨들에서부터 다양하고 더욱 어려운 레벨들로 나아가십시오. (47 레벨, 그리고 보너스 컨텐츠)
당신과 비슷한 능력과 목표를 가지고 있는 중력 티끌, 반발 티끌 그리고 지능 티끌들을 대면하십시오.
2009 PAX 10 중 하나로 선정
순서를 가진 컨텐츠: 모든 레벨의 무작위 버전을 즐기세요.
Loscil, Gas/High Skies, Julien Neto, Biosphere 등의 절묘한 일렉트로닉 사운드트랙
역동적인 시간 왜곡: 날렵한 상대의 허를 찌르기 위해 속도를 늦추십시오; 도전적인 게임을 위해 속도를 높이십시오.
시스템 요구 사항 (PC)
OS: Windows XP or Vista
Processor: 1 GHz
Memory: 512 MB RAM
Graphics: 3D graphics card with OpenGL support. Minimum resolution 800x600
DirectX®: N/A (OpenGL)
Hard Drive: 33 Mb
Sound: definitely :)
시스템 요구 사항 (MAC)
OS: OS X version Leopard 10.5.8, Snow Leopard 10.6.3, or later
Linux 시스템 요구사항
OS: Ubuntu 12.04 LTS, fully updated
Processor: 1 GHz or faster
Memory: 512 Mb or more
Graphics: Hardware accelerated OpenGL support. Minimum resolution 800x600
Hard Drive: 40 Mb free space
OpenAL
OpenAL is included under the LGPL license. It is available from http://connect.creativelabs.com/openal

Freetype
FreeType is included under the FTL license. It is available from http://www.freetype.org/
Copyright (c) 2002-2004 Xiph.org Foundation
Redistribution and use in source and binary forms, with or without modification, are permitted provided that the following conditions are met:
- Redistributions of source code must retain the above copyright notice, this list of conditions and the following disclaimer.
- Redistributions in binary form must reproduce the above copyright notice, this list of conditions and the following disclaimer in the documentation and/or other materials provided with the distribution.
- Neither the name of the Xiph.org Foundation nor the names of its contributors may be used to endorse or promote products derived from this software without specific prior written permission.

THIS SOFTWARE IS PROVIDED BY THE COPYRIGHT HOLDERS AND CONTRIBUTORS 'AS IS' AND ANY EXPRESS OR IMPLIED WARRANTIES, INCLUDING, BUT NOT LIMITED TO, THE IMPLIED WARRANTIES OF MERCHANTABILITY AND FITNESS FOR A PARTICULAR PURPOSE ARE DISCLAIMED. IN NO EVENT SHALL THE FOUNDATION OR CONTRIBUTORS BE LIABLE FOR ANY DIRECT, INDIRECT, INCIDENTAL, SPECIAL, EXEMPLARY, OR CONSEQUENTIAL DAMAGES (INCLUDING, BUT NOT LIMITED TO, PROCUREMENT OF SUBSTITUTE GOODS OR SERVICES; LOSS OF USE, DATA, OR PROFITS; OR BUSINESS INTERRUPTION) HOWEVER CAUSED AND ON ANY THEORY OF LIABILITY, WHETHER IN CONTRACT, STRICT LIABILITY, OR TORT (INCLUDING NEGLIGENCE OR OTHERWISE) ARISING IN ANY WAY OUT OF THE USE OF THIS SOFTWARE, EVEN IF ADVISED OF THE POSSIBILITY OF SUCH DAMAGE.

ibcurl
COPYRIGHT AND PERMISSION NOTICE
Copyright (c) 1996 - 2007, Daniel Stenberg, . All rights reserved.

Permission to use, copy, modify, and distribute this software for any purpose with or without fee is hereby granted, provided that the above copyright notice and this permission notice appear in all copies.

THE SOFTWARE IS PROVIDED 'AS IS', WITHOUT WARRANTY OF ANY KIND, EXPRESS OR IMPLIED, INCLUDING BUT NOT LIMITED TO THE WARRANTIES OF MERCHANTABILITY, FITNESS FOR A PARTICULAR PURPOSE AND NONINFRINGEMENT OF THIRD PARTY RIGHTS. IN NO EVENT SHALL THE AUTHORS OR COPYRIGHT HOLDERS BE LIABLE FOR ANY CLAIM, DAMAGES OR OTHER LIABILITY, WHETHER IN AN ACTION OF CONTRACT, TORT OR OTHERWISE, ARISING FROM, OUT OF OR IN CONNECTION WITH THE SOFTWARE OR THE USE OR OTHER DEALINGS IN THE SOFTWARE.

Except as contained in this notice, the name of a copyright holder shall not be used in advertising or otherwise to promote the sale, use or other dealings in this Software without prior written authorization of the copyright holder.
유용한 고객 평가
수상
2008 Finalist in three categories:
Seumas McNally Grand Prize
Excellence in Design
Technical Excellence