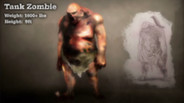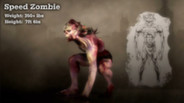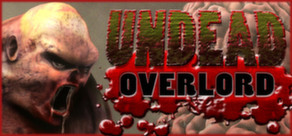 Raw, aggressive hunger - there's nothing like being a Zombie when you want to do some damage! Now you can control your own horde of zombies! Mayhem has never tasted so good . . .
Release Date: Jul 18, 2014
Watch all 4 trailers
Early Access Game
Get instant access and start playing; get involved with this game as it develops.
Note: This Early Access game may or may not change significantly over the course of development. If you are not excited to play this game in its current state, then you may want to wait until the game progresses further in development. Learn more
What the developers have to say:
Why Early Access?
"Gnnarrrghh! K-Krra-reck-k-chack-k . . . Welcome, human meat-sacks!
The Undead Overlord welcomes you to Early Access! You are amongst the proud meat-sacks who will help the Overlord grow through the offering of your brains. Yes, those juicy tasty brains of yours are just what we need to feed ourselves, er, that is, to feed our . . . um . . . to help us finish our game! Yes - that's it! To help us with feedback and testing and most of all inspiration. Become a part of our horde and help us bring you a better game - we can't do it without you and your tender, succulent, delicious, oozing brains!"
How long will this game be in Early Access?
"The game may be in Early Access for quite some time. That will mostly depend on whether the game's player community grows large enough to justify the addition of stretch goals, but also on the lives and fortunes of the game's team of developers. Our goal is to reach a final release state for the game no later than one year after its release on Early Access.

In the end, though, it will be done when it's done. We want to bring the game to you as quickly as we can, but we are still only human (not yet having achieved interdimensional transcendence ourselves)."
How is the full version planned to differ from the Early Access version?
"Again, this will depend on which additional features are added along the way. In general, though, we intend that the Early Access version will steadily receive additional features and content as we work on it, so that the later stages of Early Access, immediately prior to the game's transition to Released, will strongly resemble the final product. See the Planned Features list in the Game Description for more info."
What is the current state of the Early Access version?
"We are at Alpha1 for the start of our Early Access. Moment-to-moment game play is at ~80% feature complete, though still in need of a lot of tuning. Most major features are at a second pass stage, but there is still plenty to be done before they are fully polished. See the Current Features list under the Game Description for more info."
Will the game be priced differently during and after Early Access?
"Yes, the Early Access price of $14.99US is a 25% reduction from the intended full price of $19.99US."
How are you planning on involving the Community in your development process?
"We'll monitor the community on Steam and elsewhere . . . and we'll read every single message we get. We can't guarantee a response to every comment, but we'll do our very best to answer any and all questions, and we'll take all suggestions and ideas into serious consideration. And, of course, we'll be very thankful for any bug reports that we get from the community!" Read more
August 31
"Remember, no matter where you go - there you are."
- Buckaroo Bonzai

After having survived visits to the ER (don't ask), and travelled to distant Seattle to grow our brains by attending Unite 2014 (and PAX!), the Undead Overlord team is excited to bring you our third update since launching the game on Early Access. We've listened to what you, the community, have had to say - and we've responded with some key additions. We're also continuing to explore the world of zombie chaos, of course, with ongoing iterative and experimental tuning.

The big addition is a brand spanking new minimap to help you keep track of where you are in the map, and to help you hunt down those pesky hidden humans with the tingling of your "zombie spider sense". Just seeing all those tasty human units light up on the minimap would make our mouths water - if we had any saliva left in our shriveled, desiccated maws . . .



"first step for the beginning of the Zombie age" - by Overlord Nekator

Humans will now lose stamina over time when running, and will regain it otherwise. They'll even start limping away in desperation after enough abuse - making them much easier to catch and kill, especially the civilians. Zombies are also more resistant to gunfire, and only high caliber rounds will be able to stop your Grunt Zombie units in their tracks.

Another addition, and a direct request from the forums - you are now a more powerful Undead Overlord. That is - you can now exert more control over your zombie minions. Want them to stay put, no matter what? Use the new Hold command by pressing the hotkey "H". Want your zombies to attack anyone that they might encounter on the way to where they're headed? Just use the new Attack-Move command by holding down the left-ALT key when issuing your regular move command with the right mouse button. Your horde, assuming they survive, will still go where you direct them - but they just might diverge from the path for a tasty snack (or to make some new friends!) along the way.

Last major change - the map for Mission02 has been doubled in size, filled up with a bunch more tasty meat sacks, and that whole mission design has been retuned appropriately.

And, of course, there are some smaller additions, and some additional tuning - and a whole batch of bugs got squashed, too. Check out the forums for the complete release notes.

Thanks for playing!

- The Undead Overlord Team
10 comments
Read more
July 26
One week into Early Access and we've got a second update for you. This one is mostly filled with bug fixes (tons!) and tuning - highlights include a kinder, gentler Mission 02 (slightly), and more responsive zombies (less affected by gunfire). We've also cooked up some gooey new art for the the Speed Zombie's special attack, installed a vortex to Dimension Z, totally reworked the way special attacks work with more than one unit selected, and added new audio to the stats screen and a few other spots.

Check out the forums for the complete release notes.

Thanks for playing! More on its way soon . . .

- The Undead Overlord Team
0 comments
Read more
About the Game
"Danger, Will Robinson!"
Filled with bugs, shorter than you want it to be, lacking features you crave, and just *not* fully tuned yet - this alpha release may infect your brain and leave you curled, twitching in a corner, while you jones for more zombie goodness. Play at your own risk!
That having been said . . .

Raw, aggressive hunger - there's nothing like being a Zombie when you want to do some damage! Now you can control your own horde of zombies and lay waste to the tidy world that humans have created for themselves. Feast on their brains, grow, mutate, and gain incredible powers. Take over a small town (deputies are delicious!). Overwhelm the arriving SWAT units, gather civilian bodies, and reduce a mighty city to rubble. Feast on the remains of generals as their weapons lie smoldering and scattered.
Undead Overlord is the world's most succulent Zombie Dominion RTS. Zoom into a world where destruction is the goal. Mindless zombies? Not when you are the controlling Mind!

We're proud to make our Alpha1 build available on Steam Early Access. The game was approved for distribution on Steam through the Greenlight program last fall, after just over a month's worth of voting, but the game still needed more work at that point. The fact of the matter is - it *still* needs more work!
You all know about Beta software. Well . . . Alpha comes before Beta, so it's full of crawling bugs and creeping inconsistencies that we haven't had time to stomp out just yet - but you can help us do the stomping, and have some fun in the process!
Alpha1
lets you experience the beginnings of the reign of the Undead Overlord with the first three story missions, a skirmish map, and a special alphaTest map available to those who take part in the game's Early Access program. Play the game like you're riding a bucking bronco - ride that sucker into submission. Then participate in forum discussions on the current state of the game, have your say, and join us as we add more missions, more maps, new features, and work towards a full release.

Alpha1.13b

8/30/14 (Current Version)
New
Mini-map (yay!)

Human stamina - drains over time when running, affects speed

Human wounded/limping behavior

Human wander behavior (v1.0 - humans don't just stand around)

Attack-Move command (hold left ALT + right mouse click); can also be used to attack friendly units

Hold command (hotkey = h)

Sound effect for gaining new zombies, even when off screen

New sound effects for the Chaos bar build-up, and for Chaos Rage burn down

Sound FX volume control + updates to controls instructions in Options screen
Tuning
Expanded "Small Town" map and re-tuned mission02

Zombie bosses require 5x Chaos to create, zombie deaths do not generate chaos

Civilian deaths generate 20% less chaos, grenadier death generates 50% more

Reduced health for some civilians that had way too much

Pistols and rifles no longer stun zombies

Max damage for landmines +50% (can now take down a Speed Zombie at close range)

Human base in skirmish map spawns 3x more humans after armored car outposts are destroyed, with a 1 in 3 chance of spawning a grenadier

Humans generally don't flee as far before they decide to start attacking again

Semi-random initial speed setting for humans

alphaTest map props have been spaced out for fewer stuck units
Fixes
Merging your last zombies for a boss zombie mutation no longer causes defeat

Fixed error on end of MindControl when the mind controlled human was the player's last remaining unit and the controlling brain is dead

Chaos Bar fully disabled in mission01

Workaround for units with off-mesh destinations (zombies shouldn't be left behind when setting group destinations near obstacles)

Fixed navmesh issues with some of the static destructible vehicles (zombies can attack them more consistently, and are also less likely to get stuck on them)

"To Be Continued" graphic now appears only after Mission 03 is complete

Ambient occlusion map tweaks for mission01-03 and skirmish01 lightmaps

Unit icons scale according to aspect ratio, so they don't obscure the minimap
Alpha1.12

7/26/14
New
Art for Speed Zombie spit attack

Special attacks now work as group attacks - all selected units (of the most powerful type of unit selected) will attempt their special attack

Chaos Rage introduction and alert graphics

Vortex from Dimension Z

New stats screen audio

Chase audio for the gas station crew

Probably some new bugs
Tuning
Tank Zombie power attack
> Quicker to use and complete
> Increased cooldown time to 12 seconds

Reduced stun duration by 50% for zombies and 25% for humans

Brain Zombie
> Reduced eyeball attack range by 20%
> Mind Control special attack now has limited range
> Mind Control now has a 30 second cooldown

Removed Grunt Zombie kick attack

Police don't show up quite so quickly in Mission02

Speed Zombie - spit attack tuning to go with new art
Fixes
Fixes for mind-controlled humans

Fixed lighting on grenade (you can see it now!)

Lots of merging fixes and improvements
> Spawning or stunned zombies commanded to merge will begin merging when ready, instead of messing up their merge group.
> Merging grunts' icons are removed as soon as they begin morphing, and will be invulnerable to attack
> When forming a speed zombie, both grunts will move toward each other
> Zombies waiting to merge will play their distress animation instead of walking in place

Fixed bug when a unit is killed or merged while in target selection mode (e.g. grunt zombie waiting to use cannibalize)

Show targeted effect on units targeted with a special ability

Only allow cannibalize meat (bad zombies - no eating the fire hydrants!)

Fixed errors with Brain Zombie attack effect when its victim died early

Fixed Brain Zombie colliders blocking bullets

Temporarily removed LOD-swapping for Brain Zombie, which is causing animation event issues

Fixed failure to target for cannibalize (if a previous cannibalize attempt on that same target had already failed)

Speed Zombie LOD changes to fix animation glitches

Improved pathfinding around vehicles in Mission02

Fixed bad rotations on several props (no more floating books!)

Misc. minor fixes (and some critical ones)
Check out the forums
for the complete release notes.

Current Features List
>
3 Missions + 1 Skirmish Map
>
Mutations: 3 Boss Zombies, each with its own Special Ability
>
8 Destructible Vehicles
>
10+ Human Types
>
15+ Destructible Object Types
>
6 Human Weapon Types - Baseball Bat, Pistol, Assault Rifle, Shotgun, Grenade, Land Mines
>
Bonus: alphaTest map
Planned Features List
+
6 more Missions
+
2 more Skirmish Maps
+
new Human Weapons (Machine Gun Emplacement, Molotov Cocktail, Rocket Launcher)
+
more Human Types
+
Zombie Upgrades
+
Boss Human
+
A whole bunch of bug fixes, game tuning, and graphical improvements . . .

Note:
We have lots of cool ideas for stretch goals (multiplayer, human campaign, map editor, etc.) - and if the game's sales justify the resources to pull them off, they could wind up getting added to the Planned Features List. That means it's up to you, the players - how big a community we can build around the game, that's how big the game will get.


PC System Requirements
Minimum:


OS: WinXP or later

Processor: Dual Core CPU @ 2.0GHz

Memory: 4 GB RAM

Graphics: Nvidia GT400 series with 512MB RAM or better, ATI 4870HD with 512MB RAM or better

DirectX: Version 9.0c

Hard Drive: 1 GB available space
Mac System Requirements
Minimum:


OS: OSX 10.6

Processor: Dual Core CPU @ 2.0GHz

Memory: 4 GB RAM

Hard Drive: 1 GB available space
Linux System Requirements
Minimum:


OS: Ubuntu 12.04

Processor: Dual Core CPU @ 2.0GHz

Memory: 4 GB RAM

Hard Drive: 1 GB available space
Copyright JumpCore Productions, Inc. 2012-2014
Helpful customer reviews
Title:
Undead Overlord
Genre:
Indie
,
Strategy
,
Early Access
Developer:
JumpCore Productions
Publisher:
JumpCore Productions
Release Date:
Jul 18, 2014
Languages:
| | Interface | Full audio | Subtitles |
| --- | --- | --- | --- |
| English | | | |