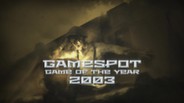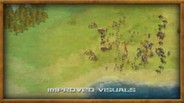 Rise of Nations is back! Play the updated classic with full Steamworks integration and enhanced features, including Twitch.tv streaming!
Release Date: Jun 12, 2014
Watch all 2 trailers
Buy Rise of Nations: Extended Edition
Buy Rise of Nations: Extended Edition 4-Pack
Get one copy for yourself and gift the other three to friends.
June 17th, 2014
See the full changelog at http://steamcommunity.com/app/287450/discussions/0/540744475581112873/.
9 comments
Read more
June 12th, 2014
The moment you've all been waiting for... Rise of Nations: Extended Edition has been launched!

Be sure to check out our OFFICIAL launch livestream in 2 hours where we will kick off the launch! We'll schedule an event for this shortly.
60 comments
Read more
About the Game
Rise of Nations
Rise of Nations is a real-time strategy game that spans all history.
Start with a single city in the Ancient Age; gather resources; build an infrastructure; research technologies; construct Wonders of the World such as the Pyramids and the Eiffel Tower; and expand your military might across the world, conquering hostile nations with bombers, battleships, and tanks—all over your lunch hour!
In Rise of Nations there are:
18 Nations—each with special abilities and unique military units.

Over a hundred military units operating on the ground, sea, and air— from Hoplites to Frigates to Helicopters.

Over two dozen buildings with upgrades and technologies that will take your nation from a small City to an Information Age society.

14 Wonders of the World—the Terra Cotta Army, the Taj Mahal, the Eiffel Tower. Each gives your nation special bonuses.

More than a dozen map types, ranging from the Amazon Rainforest to the Himalayas to the Nile Delta.

Conquer the World campaign—a linked series of dozens of scenarios.
The Extended Edition includes:
Rise of Nations

Rise of Nations: Thrones and Patriots
New in the Extended Edition:
Improved Visuals


Improved water

Improved textures

Full-screen anti-aliasing

Full Steamworks Integration


Multiplayer with ranked matches (ELO)

Achievements

Trading Cards

Cloud saves

Extended Features

System Requirements
Minimum:


OS: Windows Vista, 7, 8.1+

Processor: 1.6

Memory: 1 GB RAM

Graphics: Direct X 10+ Capable GPU

DirectX: Version 10

Hard Drive: 3 GB available space

Sound Card: Direct X Compatible Sound Card

Additional Notes: GPU at least (Integrated HD 3000, 8600GT, etc)
Recommended:


OS: Windows 7, 8.1+

Processor: 2.6 Ghz

Memory: 4 GB RAM

Graphics: Direct X 11+

DirectX: Version 11

Hard Drive: 5 GB available space

Additional Notes: GeForce 9800GTX, Radeon 4850+
Helpful customer reviews
Awards
Rise of Nations
- Gamespot Game of the Year - 2003
- PC Gamer Game of the Year - 2003
- GameSpy Game of the Year - 2003

Rise of Nations: Thrones and Patriots
- IGN Best Expansion Pack - 2004