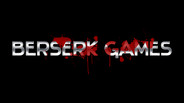 Tabletop Simulator is the only simulator where you can let your aggression out by flipping the table! There are no rules to follow: just you, a physics sandbox, and your friends. Make your own games and play how YOU want! Unlimited gaming possibilities!
Release Date: Apr 18, 2014
Watch HD video
Early Access Game
Get instant access and start playing; get involved with this game as it develops.
Note: This Early Access game may or may not change significantly over the course of development. If you are not excited to play this game in its current state, then you may want to wait until the game progresses further in development. Learn more
What the developers have to say:
Why Early Access?
"We're releasing in Early Access because our initial goal on was to release in April (with a lot less features that you are seeing now). But due to the overwhelming response and support from our Kickstarter backers and reaching over 1200% of our goal, we wanted to add a lot more content and features so we can bring you the best game possible! We're still releasing in April, just in Early Access instead and with a lot more features implemented than we initially planned, and with a lot more still to come. Stay tuned!"
How long will this game be in Early Access?
""
How is the full version planned to differ from the Early Access version?
""
What is the current state of the Early Access version?
"Tabletop Simulator has all the fundamental features of the game ready for you to play. With over 15 game modes to choose from and the sandbox nature of the game, you are set to play hundreds of different games. In addition, you can create your own game modes by importing pictures creating custom decks and boards. Steam Workshop & 3D model support is now implemented, allowing unlimited tabletop game play.

New content is still to come and your support will help make the game grow even more. Different features are subject to change and your feedback will help shape the direction we take the game for the better!

Unlocked Stretch Goals:
3 Additional Game Modes [2 MORE GAMES HAVE BEEN ADDED!]
Mod Support (3D Models) [THIS HAS BEEN ADDED!]
RPG Kit (30 animated figurines, Dungeon Tileset, Character Sheets) [MOST OF THIS HAS BEEN ADDED!]
CastAR Support
Oculus Rift Support
Customizable Figurines
Space Theme"
Will the game be priced differently during and after Early Access?
""
How are you planning on involving the Community in your development process?
"We love our community and are proud that we take our community seriously! With the 9 updates we've put out since our April 17th release, we've taken a lot of the suggestions and feedback they have given us and implemented them into the game! So it's very important to give us your feedback, so we can make Tabletop Simulator the best it can be!" Read more
Buy Tabletop Simulator 4 Pack
August 1st, 2014
We've got all kinds of goodies for you this week. Thanks everyone for your feedback and suggestions!

We will be at Pax Prime this month in Seattle, so if you're in the area, stop on by and say hi! We'll provide more details about where we'll be at when we get them.


Main Features:
Contextual Menu Overhaul

Object Color Tinting

Material Swapping

Multi Object Offset Movement

Search Workshop Files

Copy -> Pasting Multiple Objects

FPS Camera Raise and Lower

Workshop Tags Updated
Contextual Menu:
The right click/contextual menu has been revamped into the new UI system with added functionality

You can now tint the color of all objects using a color wheel

Grid will now be disabled on a per object basis, dice and quarter are disabled by default

Reset All Cards has been added back, now in the right click menu

You can now reset from each individual cards instead of only from decks

Material swapping has been added for Dice, Chess, and Dominoes (Plastic, Wood, Metal)
Multi Selection:
Picking up multiple objects now moves them with an offset just like how you picked them up

Shaking will remove any offsets when moving and clump them together like before

Copy and pasting more than one object at a time now works properly

You no longer have to mouse over an object; pressing the button will perform the action on all highlighted objects

Right clicking on an object can now be used to highlight objects one by one

Highlighted objects can now all be modified by the right click menu at the same time

Overall most actions should now be possible to be performed on multiple objects, either held or highlighted
User Interface:
Tags updated, RPG games renamed to Role-playing Games and Number of players changed to 1,2,3,4,4+

UI sounds now properly only play when you are interacting with a button or checkbox

Search has been added for Workshop, Save, and Load windows for easier navigation

Save new slot button is now colored grey for easier separation

Client contextual editing can be disabled by unchecking allow contextual in host options

Main game logo updated to fix aliasing around the cards

Disabling mod caching in the settings for one load will most likely fix any texture glitches that occur for a mod
FPS Camera:
Raise and lower has been added for the FPS camera (toggle cameras with the 'P' key)

This lets you control the FPS camera just like a traditional spectator camera in a FPS

Space now raises the camera up and CTRL lowers it in world space
Bug Fixes/Changes:
Toned down shininess on custom models, especially wood material

Fixed custom table yellow texture bug (might need to clear cache to fix issue, or disable caching mod caching for one load of the mod)

Locking object is working properly for held objects

Fixed card dealing and resetting with multiple decks/objects

Fixed table flicker when you select Tables in the Chest menu

Fixed bug that caused the camera to jam into the table when using the FPS camera and ALT

Fixed floating card bug when resetting a cut deck

Promoted players can now properly scale, lock, and use the contextual menu even if disabled in host options

Unlocked objects and custom objects will no longer float in the air until they are interacted with.
If you want to get the latest news on development feel free to follow us on
Twitter
!
6 comments
Read more
July 25th, 2014
We really wanted to get more Steam integration in this patch, so now joining games are even easier with your friends through Steam! Another much wanted request is being able to add a card to the bottom of the deck - so now you can!

We have a thread stickied on our sub-Reddit, that we'd love for you guys to participate in. This is your chance to post your most requested features Then upvote the ones you feel would be most useful to add to the game. This will help us see what features the community wants the most.

If you have a mod on the Workshop, please update your mod with the new tags that are now in effect!




Steam Integration:
People can tell when you are in a multiplayer game from their Steam friend's list

You can now join people's games from your friends list

Inviting people to your game now works, a chat message will also be sent

You can now filter on the server browser to only show your friend's games
Pointer:
Your pointer is now rotated so you see it from the top, makes it easier to use at angles

Pointer now resizes to standard size when mousing over GUI elements

Increased the speed cap by 30% when releasing a physics object, allowing you to throw things harder
Grid:
Grid size is now more accurate with two decimal places instead of one

Rectangle grid is now possible by controlling both the X and Y axis separately

Sync axis checkbox will keep the grid size slider acting just like it did before

The grid snap speed is now just as fast as for the default games

Object snapping and offset settings now working for promoted players
UI:
You can no longer click through the dropdown list and not select any option

Changed some of the images on the Games selection menu for quicker recognition

You can now use tab to navigate multiple text input fields

Drag spawning now only shows the object that you are about to spawn and no longer the UI box

Promote Icon has been added to indicate promoted players

Window overlapping and dragging window improvements, pretty much every window should be draggable now

Fixed some of the remaining fonts that weren't using Dynamic font

You can now change the picture for custom boards in the contextual menu (right click)

Fixed some issues where you couldn't drag windows by their names

Fixed issue when the save and load windows button where grayed out
Features:
Added tags to the Workshop for easier sorting (tags are set when uploading or updating a mod in-game)

You can now put a card on the bottom of a deck by lowering and sliding the card into the deck

Everyone in the server can now deal, cut, and reset decks

Custom D6 dice rotation with the number keys has been added
1 = (-90,0,0), 2 = (0,0,0), 3 = (0,0,-90), 4 = (0,0,90), 5 = (0,0,-180), 6 = (90,-90,0)

Mod caching can now be disabled in the settings for players that are having issues
Bug Fixes:
Fixed the voice chat icons not showing up properly in multiplayer

Fixed rock and tree displaying correctly in the Chest spawn

Fixed issue with password field going away if entered wrong once

Card shuffle animation now properly scales based on the size of the card

Grid snapping now works on loaded saves that have the overlay lines hidden

IRC enter key no longer brings up the in game chat

Fixed bug where the character limit for transfer rules was 4,096 instead of 6,000

(Linux) fixed the type through chat bug where keys would cause the game world to react
Hope you all like this update! We are continually looking for ways to improve various aspect of Tabletop Simulator. So we're still working on memory leak issues, stability improvements, and much more! We are a small team and we're doing everything we can to make sure everyone can enjoy and play the game. Thanks for your support!
10 comments
Read more
Workshop Support

Steam Workshop support has now been added to Tabletop Simulator!

Create your own custom game modes & card games

Upload your mods directly to Steam Workshop from within the game

Subscribing to a mod will add it to 'Workshop Game Modes' found in the 'Game Modes' menu

You can now upload your own 3D Models!
About the Game
Tabletop Simulator is the only simulator where you can let your aggression out by flipping the table! There are no rules to follow: just you, a physics sandbox, and your friends. Make your own games and play how YOU want! Unlimited gaming possibilities!
If you're into classic board games, we've got 15 to choose from, like Chess, Poker, Chinese Checkers, Dominoes, and Piecepack. If you are into tabletop gaming we've got an RPG Kit with various role playing animated figurines that you can setup and battle with your friends. The RPG Kit is ever expanding, so you can expect to see new things to come to really take your tabletop gaming to a new level.
If you're a creative person, Steam Workshop has now been implemented. You can also create your own games by importing images onto our custom board and decks feature. Custom 3D Model support is now available as well. This is the ultimate tool for playing practically anything tabletop and the content is ever expanding thanks to the strong community support!
Tabletop Simulator is for everyone! Play a simple board game with grandma, have poker night with the guys, or start your epic RPG adventure with your regulars. Play almost any tabletop game you can think of! Being a multiplayer-focused game, up to 8 players can play at any given time. You can also play a solo game of Solitaire if you just need to relax by yourself.
Key Features
:
Online sandbox playground that you play how you want.

Unlimited games thanks to sandbox, no rules design.

Multiplayer physics with objects that collide and interact just how you would expect.

Create your own mods with full Steam Workshop support.

Play just like you do in real life; pick up, rotate, shake, and throw any object.

Up to 8 people can play together on the same table & talk on in-game voice chat.

The perfect "game night" fun due to seamless game loading & saving.

Hotseat mode allowing you to play locally on the same computer.

Tons of pre-made game modes with the option to make your own games.

Perfect for RPGs - build you very own role playing dungeons with our modular tileset.

Great admin tools to eliminate griefing in public games.

Multiple 360° panoramic backgrounds that change the mood.

Included game modes: Backgammon, Cards, Chess, Checkers, Chinese Checkers, Custom, Dice, Dominoes, Go, Mahjong, Pachisi, Piecepack, Poker, Reversi, RPG Kit, Sandbox, Solitaire
PC System Requirements
Minimum:


OS: Windows XP

Memory: 2 GB RAM

Graphics: Integrated

Network: Broadband Internet connection

Hard Drive: 1 GB available space
Mac System Requirements
Minimum:


OS: OSX 10.6

Memory: 2 GB RAM

Graphics: Integrated

Network: Broadband Internet connection

Hard Drive: 1 GB available space
Linux System Requirements
Minimum:


Memory: 2 GB RAM

Graphics: Integrated

Network: Broadband Internet connection

Hard Drive: 1 GB available space
Helpful customer reviews
Title:
Tabletop Simulator
Genre:
Casual
,
Indie
,
Simulation
,
Strategy
,
Early Access
Developer:
Berserk Games
Publisher:
Berserk Games
Release Date:
Apr 18, 2014
Languages:
| | Interface | Full audio | Subtitles |
| --- | --- | --- | --- |
| English | | | |