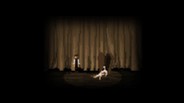 Something ancient and evil is stirring in Victorian England. Only you can stop it. Journey to the brink of madness and beyond as you set forth alone into the dark.
Release Date: May 20, 2014
Watch HD video
August 4


The Last Door Collector's Edition is now updated including a set of 6 trading cards. Along with the steam cards of course, there are badges, emoticons and backgrounds to collect.




Feel free to share your feedback, artwork and videos at the community hub.




From today to August 10th, we're also partnering up with RPG publisher Pelgrane to launch a The Last Door themed contest. To enter the contest you only have to submit a 140 character horror story to horror140@postudios.com. Winners will be announced on August 12th.

Winners will receive a free copy of the indie horror adventure game, The Last Door and a free Pelgrane Press PDF. We'll be selecting a total of 5 winners and we can't wait to read your horror short stories! Learn more here.
2 comments
Read more
Reviews
"A love letter to H.P. Lovecraft."
Penny Arcade

"Off to a promisingly frightening start."
Gamespot

"I experienced genuine chills."
Joystiq

Steam Greenlight
About the Game
Feel what it's truly like to be alone in the dark with this low-res, high-suspense point-and-click horror adventure, winner of multiple Best Games of the Year awards. Set in Victorian England, when Jeremiah Devitt receives a letter from his old schoolmate Anthony Beechworth with a hidden, cryptic message, he knows something is wrong. His journey to an abandoned manor is only the beginning as he starts to remember a long-buried secret from his youth, discovering things man was not meant to know, and opening doors that should have remained closed…

The Last Door: Collector's Edition contains four terrifying episodes of occult and otherworldly horror inviting you to investigate Victorian England's deepest, darkest secret. Featuring new scenes and puzzles, enhanced graphics, unlockable bonuses, and remastered sound. Explore ancient manors, decaying tenements, and twisting underground warrens with little but a lamp and magnifying glass to guide you. Dare you open The Last Door: Collector's Edition?
PC System Requirements
Minimum:


OS: Microsoft Windows XP, Vista, 7, 8

Processor: Intel Atom 1.6 GHz

Memory: 1 GB RAM

Graphics: Integrated with 64 MB RAM

Hard Drive: 400 MB available space

Additional Notes: Requires Adobe AIR
Recommended:


OS: Microsoft Windows XP, Vista, 7, 8

Processor: Dual Core 2.4 GHz

Memory: 2 GB RAM

Graphics: Dedicated with 128 MB RAM

Hard Drive: 400 MB available space

Additional Notes: Requires Adobe AIR
Mac System Requirements
Minimum:


OS: OSX Leopard

Processor: Intel Atom 1.6 GHz

Memory: 1 GB RAM

Graphics: Integrated with 64 MB RAM

Hard Drive: 400 MB available space

Additional Notes: Requires Adobe AIR
Recommended:


OS: OSX Leopard

Processor: Dual Core 2.4 GHz

Memory: 2 GB RAM

Graphics: Dedicated with 128 MB RAM

Hard Drive: 400 MB available space

Additional Notes: Requires Adobe AIR
Linux System Requirements
Minimum:


OS: Debian based Linux

Processor: Intel Atom 1.6 GHz

Memory: 1 GB RAM

Graphics: Integrated with 64 MB RAM

Hard Drive: 400 MB available space

Additional Notes: Requires Adobe AIR
Recommended:


OS: Debian based Linux

Processor: Dual Core 2.4 GHz

Memory: 2 GB RAM

Graphics: Dedicated with 128 MB RAM

Hard Drive: 400 MB available space

Additional Notes: Requires Adobe AIR
Helpful customer reviews
Awards
Awards
SPANISH INDIE DEVELOPERS AWARDS:
- 1st prize in "We want a sequel" category
- 1st prize in "The most whizzbang game" category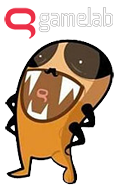 GAMELAB BARCELONA NATIONAL AWARDS:
- Nominated as best browser game (2013)
- Nominated as best music and sound fx (2014)
- Nominated as best PC game (2014)
KONGREGATE
- Best Game of 2013 (The Last Door: I)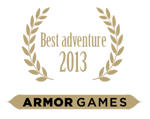 ARMOR GAMES
- Best Adventure Game of 2013 (The Last Door: II)
--------------------------------------------------------
Recognitions