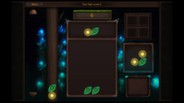 What wonders await those brave enough to follow the alchemical path of magic? FaeVerse Alchemy is a puzzle game where you combine like elements to form greater elements in an effort to create the most powerful elements of all and get the highest score possible.
Release Date: Apr 2, 2014
Watch HD video
Early Access Game
Get instant access and start playing; get involved with this game as it develops.
Note: This Early Access game may or may not change significantly over the course of development. If you are not excited to play this game in its current state, then you may want to wait until the game progresses further in development. Learn more
What the developers have to say:
"Please read the Early Access - In Development details below to see what is and what is not in the game at this time. As this game is still in development, not all features are complete or polished, but they are included. If you do not want to play a game which is not finished, then do not buy this game! If you are unsure if this game is for you, then please try the demo on our site first. If you want to help us finalize the game then please buy it, play it, and give us your feedback in the community forum. Specifically, we are looking for help with finding any platform bugs (Windows, Linux, Mac), balancing the game, localizing the game (paid professionals only), and polishing the game for final release. Our current release plan is to put things out in chunks, get feedback, and iterate until FVA is solid.

Please understand that any and all features could change in ways which you do not like - they could even be removed if there is a good reason for us to do so. We intend to fully include all listed features which are listed on this page, but for whatever reason we may have to cut some at time of final release. Sometimes subtractions create a better whole. We may add more features which are not listed at all. Some of this is up to feedback from you. Tell us what you like and what you think would make the game better in or community forum. Ultimately we are not only making this game for our own enjoyment, but for yours as well, and we need to hear from you to be able to fulfill making a better game for you.

It is important to note is that before final release we may do save wipes for balancing reasons. Do not get too heavily invested until we give the all clear that we won't be doing any (or more) wipes." Read more
June 29
http://steamcommunity.com/app/282880/discussions/0/540744936664750945/


__________________
1.0.14.6.27 Update #8

- There are now "ghosted" drop previews which appear where pieces will drop on game board
- Some changes to puzzle level metadata
- Lots of behind the scenes work (see End of June 2014 State of Dev in Secret forum)
- Two new RunePets added to for now random pool (#3 Shalazaul & #18 Knigarl)
Windows: Up
Mac: Up
Linux: Up
Basic adventure mode stuff didn't make this build. We decided since the new world map stuff interacts with save data in big ways we don't want to risk corrupting current data so while things are still actively changing in world map data we are going to first put it all (world map + NPC stuff) into RunePets stand alone. First RP standalone build is around the corner.
Here's an ink concept of Shalazaul: http://i.imgur.com/d43LJ8j.png
0 comments
Read more
June 27
http://steamcommunity.com/app/282880/discussions/3/540744936517635443/ :icyfaerie:
0 comments
Read more
Reviews
"This game is like crack!"
Bikeman

About the Game
Early Access - In Development
No feature is complete until the game leaves early access.
The list will be updated over time.
If you do not want to play a not fully polished game then please wait to play until after full release.
Features Playable Now:
Chaos Mode

Crafting

Items
Planned Features Not Yet Active:
Adventure Mode

Puzzle Mode

Free Play Mode

Challenge Mode

Endless Mode

Versus Mode

RunePets

Pet Battles

Achievements

Leaderboards
We have plans to localize for these languages as priority with more after these are done:
English

French

German

Japanese
If you love FaeVerse Alchemy, and want to help localize the game then please contact us.
We really need more Linux testers.
We want to hear from you in
the game's community
. Tell us what you like, what you don't like, and what you think would make the game better. We want to make this the very best puzzle game of its kind, and we need your help, feedback, and support to do so. While in early access in development stage, we will be, in best circumstances, releasing updates frequently.
New to FaeVerse Alchemy?
Here is a quick primer on how to play.
Please read this at least!
Combine like elements to create higher tier elements.

The score of the board is based on the combined value of all pieces on the board at any given time. This means it is possible to temporarily lose some points if you combine large amounts of elements together at once.

Late game board space can be more valuable than points alone.
Buy once, and get for Windows, Mac, and Linux!
Simply put: this game is not for everyone!
FaeVerse Alchemy is made for puzzle game lovers only.
Who is FaeVerse Alchemy for?
You will love FaeVerse Alchemy if you love:
Relaxing games you can play at your own pace.

Puzzle games in general. FVA is a puzzle game at its heart which plays based complex interactions.

Match-3 games. Although FVA may look like a general match-3, it is far more advanced, but still should be enjoyable to those who enjoy the genre.

Easy to learn but difficult to master games. It is easy to underestimate the level of mastery required to really play the game. Though the basics are easy to grasp, it is like chess in that to really play well, you must think multiple steps ahead.

Pet games. FVA allows you to collect, hatch, train, evolve, battle, and benefit from your active pets in the core game.

In
Chaos Mode
, you are at the mercy of chaos and the complex interactions it brings. The game picks a random location, allows all large sizes of pieces to drop, and allows all items a chance to drop at any time. Get exclusive achievements, and experience some items which may be rarer in normal play.

Find rare materials and craft them into items such as rings of power. Use rings to change the core gameplay in interesting ways.
Want more features?

Ask for them in the community forum. We will listen and consider good ideas even after full release!


PC System Requirements
Minimum:


OS: Windows XP/Vista/7

Processor: 800 Mhz

Memory: 1 GB RAM

Hard Drive: 100 MB available space

Additional Notes: Windows 8 works but is not yet fully supported.
Mac System Requirements
Minimum:


OS: OSX 10.9

Processor: Intel Core 2 Duo 2.4Ghz

Memory: 1 GB RAM
Linux System Requirements
Minimum:


OS: Ubuntu 12.04 (32 bit)
Helpful customer reviews
92 of 113 people (81%) found this review helpful
9.7 hrs on record
Early Access Review
Update 6/9/14: Played another 2 hours of the game. Not much has changed. The small amount of content in the game is still fun. The menus are still ported over from mobile and not well suited for mouse--you'll find yourself needing to click-hold and drag the main menu around to get to the different options. The developer replied to my review, only commented on the items related to price though. The developer has stated that he's decided to remove the more advanced pet features from this game (not yet present, pets show "coming soon" on the menu) and make a seperate game out of the majority of the planned pet features.

-----
This is an early access game and I will update my review as time goes on to reflect the current state of the game.

$30 is definitely way too much for this game, even once it reaches full release.

On first impression you'll realize you just bought a port of the iOS puzzle game for about 30x more than it costs on a portable device. The game has awkward menus that one must click and hold with the mouse to slide them around. It feels quite awkward. You are likely to think the menus are broken, as it seems like things are off screen and there isn't any intuitive way to access the off-screen menu items with a standard mouse.

Even in early access, the developer talks so highly of his game that I thought perhaps it would blow me away. I imagined never before seen mechanics and gameplay but found myself disspointed with the hype. I would recommend waiting until the price is reduced to $15 max.

It's interesting to find a game in early access where feedback is highly censored and not welcome from experienced fans of the genre. What is the point of making your game early access if you aren't willing to make the game others want to buy and play?


The gameplay itself is limited to one mode at the moment where you play until the gamespace fills up. This is quite challenging and fun. As you play you match 3 elements and each match creates new elements. These new elements then start to appear in the pieces you are given to make creating new elemets even easier. It's always exciting to try and see what new element comes next and it makes for that authentic "just one more game" feeling.

Sound effects are minimal and nice, they seem just right for this kind of game. The music is a bit repetitive with 3 or so tracks, they seem similar and are quite short. The music has the same low quality mono sounding echo that the music in Faerie Solitaire has. Hopefully the music will get a nice upgrade in quality as game development goes on.


You will find that the developer for this game has an interesting "my way or the highway" type personality. When the game was first released as early access the forums filled up with potential customers (many of which love puzzle games and own his previous game on Steam and are genuinely interested in purchasing and playing this game) wondering why the price for this game is 3x higher than any other puzzle game on Steam, including the best selling games in this genre.

The developer started deleting price topics and making rules that comments are welcome as long as they are not about the price. He would then say that if you don't like the price then you must not be a true fan of quality puzzle games because he loves this game he is creating. He even started telling the gamers that this game isn't for you if you think $30 is too much. Requesting an explanation of what makes the game so unique results in a pasted copy of the match 3 concepts that are in this game, nothing unique or exciting about it.

Next up the developer created a sub forum called "Price Topics Go Here" and started closing and moving topics. You would think having so many topics about the price would give a clue as to what action is needed next for a healthy community. The sub-forum became too much of a hassle and was closed. Now he has one pinned (and locked) topic about price being something he will not discusss, even if it is questions about what makes the game worth 3x more than the competition.

I would definitely wait on this title--you won't have much of a chance to give input. If you don't like how things are--then, as he would say, "This game isn't for you."
48 of 63 people (76%) found this review helpful
22.0 hrs on record
Early Access Review
This is a wonderful puzzle game. Already one of my favorites. It reminds me of Tetris in that you move your puzzle piece into position and you match three like in Bejeweled. Additionally, they have added a crafting component to the game. Very fun game.
39 of 51 people (76%) found this review helpful
7.6 hrs on record
Early Access Review
Early access, not recommended at this time. I picked this up with a coupon, but if you're interested, install Faerie Alchemy on your Android or iOS device for free.

The core match 3 gameplay is good, and the planned features sound promising, with a storyline, multiple game modes, a pet system, and multiplayer. Though the game has potential, the current state is what you would expect from a free mobile game. The controls are touch oriented, and those features nonexistent. There is only a single basic game mode along with a rudimentary inventory and crafting system.
9 of 11 people (82%) found this review helpful
5.8 hrs on record
Early Access Review
Consists mostly of greyed out game options that can't be selected. Maybe some day it will be a whole game. When/If that happens, and it's worthwhile, I will be changing this review. But as for right now, it's absolutely not worth the price tag. There are free flash versions of games exactly like what's offered so far. Save yourself 30 bucks.
36 of 63 people (57%) found this review helpful
37.7 hrs on record
Early Access Review
Have you ever played a Subsoap's free game called "Faerie Alchemy"?
FaeVerse Alchemy is the enhanced edition of Faerie Alchemy, which played at a slower pace with cozy music.
If you love Faerie Alchemy, you should buy FaeVerse Alchemy!
It is the most excellent 'Match-3' 'Logic' game I've ever played!
Don't be afraid of the price, I promise it's worthwhile!
Title:
FaeVerse Alchemy
Genre:
Casual
,
Indie
,
Strategy
,
Early Access
Developer:
Subsoap
Publisher:
Subsoap
Release Date:
Apr 2, 2014
Languages:
| | Interface | Full audio | Subtitles |
| --- | --- | --- | --- |
| English | | | |