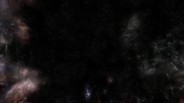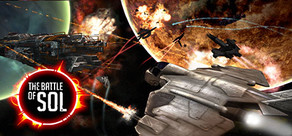 Exodus of Sol is a space action game where players participate in epic capital ship battles, intense dogfights, space station raids, and much more as they liberate our solar system from tyranny.
Release Date: Jul 30, 2014
Watch HD video
Early Access Game
Get instant access and start playing; get involved with this game as it develops.
Note: This Early Access game may or may not change significantly over the course of development. If you are not excited to play this game in its current state, then you may want to wait until the game progresses further in development. Learn more
What the developers have to say:
Why Early Access?
"Here's your chance to directly participate in the development of the epic space action game, Exodus of Sol. Get in on the ground floor and help mold the future of the space genre. Your feedback will be heard and responded to within the community forums!

Specifically, we are looking for feedback on gameplay, controls, missions, game balance, and our game modes. We hope allowing players to participate in the development process will be rewarding to everyone and will help us create a stronger, more polished, and more stable version of the game upon its full release."
How long will this game be in Early Access?
"We plan to be in Early Access until the single player campaign missions are fully completed and stable, and our game modes have the correct amount of depth and gameplay value."
How is the full version planned to differ from the Early Access version?
"Early Access right now has our 6 Prologue missions, as well as 3 game modes (Survival, Skirmish, and Fleet).

We'll be adding more missions throughout Early Access. We are also exploring multiplayer for the game and have internal prototypes of that working already.

More Skirmish mode maps and Fleet mode scenarios will be added throughout the development of the game.

Also, not all the dialog has been recorded yet."
What is the current state of the Early Access version?
"The Early Access version has all gameplay functional that is needed for the 6 campaign missions and 3 game modes."
Will the game be priced differently during and after Early Access?
"More than likely."
How are you planning on involving the Community in your development process?
"We will do our utmost best to personally respond to all feedback through the community forums." Read more
September 11
- Increased speed when using thrusters
- Starfield remains on using thrusters
- Increased potency of Hades bullets
- Vastly improved AI Wingmen behaviors vs. capital ships.
- Added "Everyone" to Wingman Orders system so that you can order all 3 of them to perform an action
- Added repair and rearm to Wingman Orders. This tells them to resupply their missiles and / or repair their ship to 100%
- Moved Wingman Orders button to Back on XBox control pad. You will probably need to manually remap it or delete your user settings file.
- Fixed various collision issues on both COD Frigates.
- Misc. improvements and/or polish issues.
0 comments
Read more
September 4
- Improved Mission 03 flow
- Various bug-fixes
- Increase UCS Carrier missile potency.

0 comments
Read more
About the Game
STORY SYNOPSIS

By the year 2500 Earth had become toxic and unsafe for human life. Pollution and overpopulation had ravaged the planet, forcing humanity to the stars. Colonies and settlements soon sprung up across the solar system, but man had not left its thirst for war behind. Then, they learned the Sun was dying, and everything changed. Only when faced with a threat greater than each other did the nations of man finally come together. The United Colonies of SOL (UCS) was born, its first and only mission: to locate a new home for mankind, safely beyond the doomed borders of our solar system.

Suit up and take on the role of the Lieutenant Commander, ace fighter pilot and 2nd in command of the UCS Atlas, as you search for a new home, battle a mysterious enemy, and rescue mankind from a fiery end.

EARLY ACCESS FEATURES

- Gorgeous visuals powered by Unreal technology!

- Dogfight enemy fighters and participate in epic capital ship battles!

- Much improved flight physics and ship controls!

- 6 Campaign Missions. More will be added while the game is in Early Access.

- Earn Medals based on mission performance!

- Multiple game modes including Campaign, Skirmish, Survival, and Fleet!

GAME MODE DESCRIPTIONS

Fleet Mode
- An endless survival mode with your fleet, jumping from sector to sector in search of friendly convoys to rescue and COD fleets to engage or flee from!

- Ships rescued join your fleet, making it easier to survive but harder to maintain your fuel supplies for each jump!

- Find both UCS and COD fuel refineries, enemy staging areas, get sabotaged by COD infiltrators...or be tricked by renegade UCS ships in an ambush!

- The more you jump, new and more interesting challenges open up! Make a choice to raid an enemy stronghold to ease your future jumps, or find yourself separated from your fleet with the enemy bearing down on you while your jump drive warms up!

Skirmish Mode
- Immediately take part in a large scale assault against multiple COD bases!

- Gain control of resource areas so your team can construct new ships and gain the advantage!

Survival Mode
- You and your Hades fighter are alone in deep space as wave after wave of COD ships warp in!

- Survive as long as you can while racking up the kills and rescuing the wayward transport for the highest score possible!


THE ROAD TO RELEASE

Our current plan moving forward will be to continually update the game throughout Early Access with:

- Additional Campaign Missions
- Fully Recorded Dialog
- Game Mode Improvements
- Steam Achievements
- Steam Leaderboards
- Possibly VR support (we have Oculus kits in house)
- Steam Workshop support
- And, of course, bug fixes and game balancing!
System Requirements
Minimum:


OS: Windows XP (SP3), Windows Vista (SP2), Windows 7, or Windows 8

Processor: 1.8Ghz Intel Core 2 Duo / AMD Athlon X2, or equivalent

Memory: 2 GB RAM

Graphics: DirectX 9.0c compatible, 256 MB of VRAM;(NVIDIA GeForce 7600 GS, ATI Radeon HD 2400 Pro 256 MB)

DirectX: Version 9.0c

Hard Drive: 5 GB available space

Sound Card: DirectX 9.0c compatible, 16-bit
Recommended:


OS: Windows 7 or greater

Processor: 2.0Ghz Quad Core

Memory: 4 GB RAM

Graphics: DirectX 9.0c compatible, 512MB of VRAM; NVIDIA (GeForce GTX260 / ATI Radeon 4870)

DirectX: Version 9.0c

Hard Drive: 5 GB available space

Sound Card: DirectX 9.0c compatible, 16-bit
©2014 Bit Planet Games, Inc. All Rights Reserved.
Helpful customer reviews
Title:
Exodus of Sol
Genre:
Action
,
Indie
,
Simulation
,
Early Access
Developer:
Bit Planet Games, LLC
Publisher:
Bit Planet Games, LLC
Release Date:
Jul 30, 2014
Languages:
| | Interface | Full audio | Subtitles |
| --- | --- | --- | --- |
| English | | | |