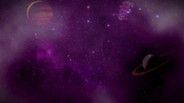 "Z", the classic Real Time Strategy Game by the Bitmap Brothers. Fans of this classic strategy title are in for a real treat. Everything is in here from the terrific comedy cut scenes to the frantic game play making this is the definitive version of Z.
Release Date: Jul 4, 2014
Watch HD video
Packages that include this game
Buy Z Collection
Includes 2 items: Z Steel Soldiers, Z
August 10
Our artists have been busy putting together the promotional materials for Z and Z Steel Soldiers and we now have Steam Trading Cards active for both games!

There are 11 cards to collect which you can craft in to a swanky Z badge for your profile. Get playing the game to earn your 6 free card drops now :)




We're also working on updates for both Z games here on Steam and want to say thanks for all the feedback everyone has been giving.
2 comments
Read more
July 17
It's update time again! We've collated all of your feedback and have worked through some of the more complex issues that were stopping some people from playing the game. We hope this update improves things for all of our players and we hope to update the game again with low level fixes and gameplay changes in the future.

The changes for this update are listed below:

- Fixed crash in level 14.
- Improved game logic on bridges.
- Added windowed mode and fullscreen toggle.
- Added screen resolution selection.
- Fixed issues with multi-display setups.
- Fixed issue where mouse input was offset.
- Fixed robot portraits not displaying correctly.
- Fixed mouse input issue on right side of screen.
- Made FMVs play full screen and at original aspect ratio.

Please let us know if this update has improved things for you and please remember to leave us a review if you're happy with the game.

We're taking note of all feedback from our players and would also like to know if you have further suggestions for improvements that we can work on for future updates to the game.

Thanks!
27 comments
Read more
About the Game
"Z", the classic Real Time Strategy Game by the Bitmap Brothers. Fans of this classic strategy title are in for a real treat. Everything is in here from the terrific comedy cut scenes to the frantic game play making this is the definitive version of Z.

• Z is a real time war game played in a totally free environment.
• A breathtaking race to capture territory and resources. Crush your enemy before they overpower you.
• Over thirty minutes of humorous movie sequences provide intros and outros for each level.
• Movie and in game voice overs are spoken in English, French, German, Italian or Spanish.
• Z has a conditional Music system, which reflects in real time the mood of the battle.
• Z has six types of Robot soldiers each with their own individual personalities. Will they carry out your orders and march into the jaws of hell? Or will they chicken and run?
• Robots perform up to 40 different actions, armed with rifles, machine guns and antitank missile launchers.
• Twenty challenging levels set on five planets each with a unique terrain ranging from Arctic waste to lands of fire and lava.
• In game world map and radar which can be displayed at any time.
• Lots of hardware for you and your soldiers to control, ranging from three types of tanks, jeeps, repair vehicles and armoured personal carriers to field guns and missile launchers.
• Robot leaders provide you with spoken alerts throughout the game.
• Capture and control installations including factories manufacturing robots and vehicles, radar and vehicle repair facilities.
• You choose what kind of robot or vehicle your factories manufacture.
• Z comes with pictorial player guide.

Z is... the fastest, funniest, most frantic, feature-packed action-strategy game you'll play this century!
System Requirements
Minimum:


OS: XP SP3, Vista SP1, 7 or 8

Processor: CPU : Intel P4 1.8 Ghz

Memory: 2 GB RAM

Graphics: Intel GMA 950 GeForce 7 Series Radeon X1000 series

Hard Drive: 400 MB available space
Z The Game © 2014 The Bitmap Brothers, all rights reserved. Z © 1996 The Bitmap Brothers, all rights reserved. The Bitmap Brothers name and logo is a trademark of the Bitmap Brothers who is whole owned by Michael J Montgomery.
Helpful customer reviews
324 of 413 people (78%) found this review helpful
0.5 hrs on record
UPDATE 7/19/2014:
Some major improvements from the devs, controls are much smoother, AI not getting stuck as much, resolution control and a few tweaks and fixes. Much closer to the original game, especially with the removal of the video borders.

A few recommendations based on Zod Engine and the orignal to the devs:

-Game pause needs to be improved, should pause within game while still allowing you to issue orders. Original game allowed in-game pause like this.
-Multiplayer is really a must, you're on Steam, use their in-built matchmatching. Orignal game had multiplayer, Zod Engine has multiplayer, you should have multiplayer.
-Consider 2-click scheme option for select unit and issue order.
-Please improve the menus, still terrible.

-------------------
Original Posted on 4 Jul @ 6:07pm:
Low resolution, terrible menus, no multiplayer, very awkward controls. I thought I'd support a classic I enjoyed, but honestly, just go on Google and type in Zod Engine to get a way better implentation for free, with multiplayer support, better controls, and even a linux release, and for some reason far better looking textures and full-screen high-res support.

The developers really lost a chance here because there is still a crowd for this game and they really blew it with this pathetic release. They couldn't do better than a free release.

I want my money back, thanks for butchering my childhood!
127 of 162 people (78%) found this review helpful
0.5 hrs on record
First: I'm a great fan of the original game (owning the original CD up to today)

This version is nearly the original, but....
I'm missing Multiplayer, controllers for sound, adjustable resolution/refreshrate and the mousebuttons have to be changed (maybe a option to change control/to set hotkeys), pathfinding needs a rework, and in menus (specally before missions) buttons like "cancel", "Back to menu" or something like that are missing
Please developers fix those this and it'll be the modern port of one of the best strategy games ever.

Up to now this is just a 1:1 port from Smartphones, and I can't recommend it pure in heart.
161 of 226 people (71%) found this review helpful
0.2 hrs on record
DO NOT BUY THIS GAME UNLES YOU ARE A FAN.

I own this game on iOS and it's the same game. It feels like a port from the touch-tablet game and does not handle like the original pc version did. If you can find the old version it's way better.

PROS: It's a high res version of one of my fav games.
CONS: The controls are terrible and multiplayer is missing (its in the ios game)
114 of 158 people (72%) found this review helpful
0.3 hrs on record
"Z is... the fastest, funniest, most frantic, feature-packed action-strategy game you'll play this century!" Is this true? is it hell! this is a complete lie.

Z is one of my favorite childhood memories sitting down playing this after school with my big brother on our playstation 1. Back in the good old ays this game was absolutely great and it's the reason I got into strategy games. I'll be honest, I saw this game and instantly payed for it to try and re-live some of my youth and it is very similar to the way I remember it being (although I now hate my brother lol). The slight changes they've made to make it control better with the PC aren't all that great, it gives you a few tabs at the bottom to select all units of a certain type to save you dragging boxes around all your units (which I still did anyway). the game plays just how it used to and is a great blast from the past, however... is this a good port? no, not at all. the resolution is appauling in this day and age and to actually get the game working I had to mess around with my monitor to actually see anything. Personally I will put up with this just because I'm such a huge fan of this games and have great memories with it, but advising this to someone who wants to play a competant strategy game would be very difficult.

So on that that basis I can't recommend this game and am giving it a thumbs down. the game itself is great fun but it's severly let down by the amount of effort put in to making this run on a PC. Unless you're like me and played this when you were younger and just want to have a little bash on it without searching in your attic for your old console and disc then yeah it's not a huge price to pay, but I won't recommend it to anyone else unless they do some serious work into making it more PC friendly and if they do I will edit my review accordingly.

thanks for reading x
107 of 163 people (66%) found this review helpful
0.1 hrs on record
No widescreen support, low resolution graphics. Terrible touch-oriented controls. Also multiplayer would be awesome. But no. This is just a ♥♥♥♥ty port.

The Zod Engine is way better.
Title:
Z
Genre:
Action
,
Strategy
Developer:
TickTock Games
Publisher:
KISS ltd
,
Kavcom
Release Date:
Jul 4, 2014
Languages:
| | Interface | Full audio | Subtitles |
| --- | --- | --- | --- |
| English | | | |
| French | | | |
| Italian | | | |
| German | | | |
| Spanish | | | |