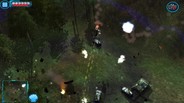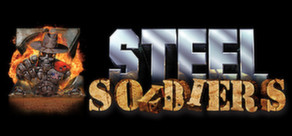 In the bloody aftermath of 'Z' comes The Bitmap Brothers classic, "Z Steel Soldiers": a new breed of robot with a taste for war and a warped sense of humour.
Release Date: Aug 1, 2014
Watch HD video
Packages that include this game
Buy Z Collection
Includes 2 items: Z Steel Soldiers, Z
August 5
Hi fellow Z fans. We're happy to announce that our first game update is now live!

This update includes the following changes:

- Intro videos and cut scenes re-enabled! We know this will please a lot of you who're fans of the original game. We decided not to include them on launch as we found some incompatibilities with certain PC configurations but we have now resolved those issues so you can all enjoy the FMVs which appear at the start of each theatre of war (if you've played through the levels already you can watch the videos by selecting to re-play the first level of each unique type).

- Fixed a bug where the leaderboards would show [unknown] instead of showing names of players.

- Fixed a crash on the leaderboards when switching to some of the later levels.

- Fixed a bug with the Technical Takedown achievement which would award you the achievement after capturing only a single enemy building.

- Added log output to help diagnose issues some players are having.

We're taking note of all feedback that has been given by the community and we're looking in to the issues that have been reported. We hope to keep pushing out updates to maintain the game and improve it over time with the help of the community.

Thanks for playing :)


2 comments
Read more
August 4

We're excited to announce that we've now released our Steam Trading Cards for Z Steel Soldiers. You can start collecting the 10 card collection right now and get crafting our awesome Zod badges for your Steam profile!

Our artists have put together these ten cards with each featuring a close-up of one of the soldiers from the game. We hope you like them and remember you can earn yourself special Z Steel Soldiers profile backgrounds and emoticons by collecting the full set and crafting the associated badge.

We are working on some game updates right now too which we hope to be rolling out soon :)
6 comments
Read more
About the Game
"Lead your Z: Steel Soldiers into the next century rebooted for the rocket fuelled fans of the classic hard-core strategy game.

In the bloody aftermath of 'Z' comes Z: Steel Soldiers. All your favourite strategies and gameplay from the classic version, with graphics that have powered into the 21st century, vivid 3D landscapes, and a state of the art engine that brings your game to life. Meet the new breed of robots, with a taste for war and a warped sense of humour. Z: Steel Soldiers – you've never had it so good!"

When you take control of your Steel Soldiers unit, you'd better hit the ground running, as you take some superb war machinery straight into the heat of battle. You can start to build up your forces when this firefight is over. Right now you'd better just dig in!

Every theatre of the war is intertwined with the non-linear plot, revealing more twists and turns than a roller coaster, this is no ordinary battle, and these are no ordinary troops. They are fearless troops who drink rocket fuel and pick fights with saber-tooth snow slugs just for fun. You've never met robots quite this screwed-up before...

Features

* 30 Distinct, lush levels spread across 6 unique worlds.
* Air, ground and sea units ranging from WW2 based vehicles through to modern jet fighters.
* Significantly enhanced 3D Graphics packed full of scalable features such as reflections and particle systems providing intense and rich landscapes.
* Real-time environment forces, both local and world forces affect the environment to such detail that even plumes of smoke are split as helicopters come soaring through.
* 9 different robots each with unique abilities.
* Revolutionary fast-resource style gameplay; The more territories you take, the larger the resource 'flag' in that territory and the faster and more you can build; leaving you to deal with the real objective – all-out warfare!
* Our most advanced AI yet, that will stop at nothing to rid the universe of Zod and his band of space renegades...

GET READY TO KISS YOUR SHINY METAL BUTT GOODBYE
System Requirements
Minimum:


OS: Vista SP1, 7 or 8

Processor: Intel Core 2 or better, AMD 64 X2 or better

Memory: 2 GB RAM

Graphics: Intel GMA 950 GeForce 7 Series Radeon X1000 series

Hard Drive: 900 MB available space

Sound Card: Yes
Z Steel Soldiers © 2014 The Bitmap Brothers, all rights reserved. Z Steel Soldiers © 2001 The Bitmap Brothers, all rights reserved. The Bitmap Brothers name and logo is a trademark of the Bitmap Brothers who is whole owned by Michael J Montgomery.
Helpful customer reviews
Title:
Z Steel Soldiers
Genre:
Strategy
Developer:
TickTock Games
Publisher:
KISS ltd
,
Kavcom
Release Date:
Aug 1, 2014
Languages:
| | Interface | Full audio | Subtitles |
| --- | --- | --- | --- |
| English | | | |
| French | | | |
| Italian | | | |
| German | | | |
| Spanish | | | |