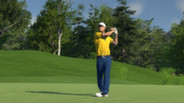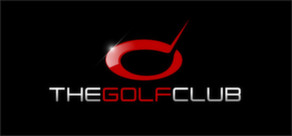 The Golf Club is a visually stunning golf simulation that features procedurally generated courses, a fully featured course editor, asynchronous online play and outstanding gameplay. Create and share courses with your friends and compete with both friends and rivals in this fresh take on golf.
Release Date: Aug 19, 2014
Watch HD video
August 19
We are proud to present to you the Official Release version of The Golf Club on Steam.

It has been an amazing four months in the Early Access program. We have received massive amounts of invaluable feedback from you, our community. With that feedback, we have added major features to the game, and honed many others. And we are not done yet - not by a long shot. We have a long list of amazing suggestions from you that we intend to keep adding in to the game in the coming weeks and months. And we want more from you. Please continue to participate here and on our forums with all of the feedback you have so that we can all make The Golf Club even better moving forward.

That being said, it is time to let loose the game for its official release.

Enjoy!

Some features you will see that are new since the last Early Access build are:

*Female golfers
*Links theme
*More objects and wildlife in the Greg Norman Course Designer
*Additional graphics controls
*Added stats features
*Online/Offline toggle added to Main Menu
*Added ability to use separate control methods for game and Course Designer
*Optimized KB/M controls
*Various graphical and performance optimizations
15 comments
Read more
August 12
Well, my friends, at long last the time has come….

We are proud to announce that The Golf Club will leave Early Access and officially release on Steam for the PC on August 19th, 2014 for $34.99!

See the full details below:


FOR IMMEDIATE RELEASE

"THE GOLF CLUB", TEES OFF NEXT GEN GOLFING THIS AUGUST
HB Studios Announces Full Retail Release Date For Golf Simulator

(Nova Scotia, CAN) Aug 12, 2014 -- Canadian video game developer, HB Studios, today announced that its golf simulation, The Golf Club will launch on Xbox One through Xbox Live on August 19, 2014. The Golf Club will also leave early access for a full retail release on Windows PC through digital download distribution service Steam the same day. The PlayStation 4 version of The Golf Club will launch later this month pending certification approval. Credited with making some of the most critically acclaimed sport franchises on the EA SPORTS label, HB Studios has developed the first golf title to bring procedurally generated courses to next gen console. The Golf Club is a highly realistic game that allows players to fully customize their golfing experience by creating and playing the course of their dreams with the built-in Greg Norman Course Designer.

"We are incredibly excited to give golf fans the game they've always wanted," said Anthony Kyne, Producer at HB Studios. "No other golf game provides players with this level of customization and sophistication in course design on PC and next generation consoles. We've worked extremely hard to get The Golf Club ready for launch, so it's really rewarding to officially announce the launch date and share that with our fans."

The Golf Club is a fully featured golfing experience where users can play against friends' and rivals' best rounds in turn-based/asynchronous competition modes enhanced by cloud-based technology. The game supports Tours & Tournaments, stroke play, match play, and 4-ball.

The Golf Club's Greg Norman Course Designer allows players to build an unlimited number of golf courses, which can then be shared and played with friends online. New courses can be generated in a matter of seconds by selecting a theme, terrain features, and number of holes. Players can then enjoy a full suite of editing tools from changing the time of day to placing hazards and objects to create the ultimate golf challenge. Players can also discover new courses built by friends and the community by filtering through rank and difficulty, as well as interact with new members of The Golf Club through the Message Center.

The game is due for worldwide release on Sony PlayStation 4, Microsoft Xbox One and PC Windows platforms priced $34.99.

The Golf Club comes complete with three modes: stroke play, match play and 4-ball, no loading times between holes, and the course designer feature.

For more information on HB studios and a full feature list for The Golf Club at final release, please visit www.thegolfclubgame.com.
Follow The Golf Club on twitter @thegolfclubgame.

About HB Studios
Founded in 2000 and headquartered in Lunenburg, Nova Scotia, Canada, HB Studios is an electronic entertainment software company that specializes in creating console, mobile, handheld and PC games. To date, HB has shipped 43 titles, selling over 23 million units, and contributed to 20 others.
More information about HB Studios and its products can be found on the company's website, www.hb-studios.com.


12 comments
Read more
About the Game
The Golf Club is HB Studios' next generation golf simulation. Stunning visual presentation and outstanding gameplay are to be expected but what really takes The Golf Club into the next generation is the procedural generation of courses and depth of social interaction. The Course Creator can generate a brand new course in seconds which can be shared and played immediately online with friends and other gamers across the world. There are also full editing capabilities for courses, Tournaments and Tours. Challenge your friends on a new or existing course in real time or try to beat their best recorded round. Add to this a myriad of stat tracking and personal bests of friends and rivals to beat, notifications, challenges and social media integration and you truly have a golf club worth joining.
INTUITIVE CONTROL SYSTEM
We've created and fine tuned a swing mechanic that is more about feeling and fluidity above the users' accuracy of hitting a marker on a power bar. Whilst anyone will be able to pick the controller up and play comfortably, the best players on the global leaderboards will be those with the best feel for the different golf shots and who are able to take into account ball lie, weather and terrain conditions.
INSTANTANEOUS GAMEPLAY

No loading times between holes means you are straight back on the Tee after sinking your putt on the previous green. Also, minimal loading times into a new course make for a refreshing change to your typical console game.
UNLIMITED COURSES

No more getting bored of the courses given to you by the developer. With four clicks you can generate a unique course never seen before that's ready to play.
GENERATE COURSES

With four clicks of a button from the main menu the game will generate for you a never been played before course. The variation is infinite!

If you want to tailor the courses a little more there are high-level options available to you. Examples of these are the number of holes, par distribution, fairway width, number of bunkers, green size, green slope and rough coverage.
EDIT AND CREATE YOUR OWN COURSES

The editor gives you the ability of create from scratch or mould anything on the course. You can alter the terrain, move tees, move greens, move holes, delete holes, add holes, bunkers, rivers, ponds, trees, foliage, buildings, animals and other objects.
LARGE SELECTION OF PRE-DESIGNED COURSES SHIPPING WITH THE GAME

Courses for all skill levels and utilizing the best of HB's creative talents will ship with the game. They can be played individually but will also make up the tournament itinerary for the pre-designed Tour that also comes with the game.
LOCAL MULTIPLAYER

Up to four players can play locally. Differentiate yourselves with different character models and clothing and choose between stroke play, match play or fourball.
ONLINE SHARING AND PLAY

Play others creations - work your way through the huge database of user created courses, each rated by other users to help make the decision easy to make.

Share your courses with the World – when you're happy with your creations you can publish them for the rest of the world to play.

Play against others live or from the past - each round you play on every course is saved Online. Choose from Friends Rounds, Record Rounds or Rivals Rounds (others players close to your ability) to compete against. Their ghost balls and scores will be visible throughout your round giving you the feeling of competition without losing the instantaneous game play. Ghost and live balls can be hidden if so desired either selectively or en masse.

Watch others play the courses you're on live – through our ball trace system you can see other users from around the world on the course that you are playing live, even if they're on different holes.
System Requirements
Minimum:


OS: Windows Vista, 7, 8

Processor: Intel Core 2 Duo or equivalent

Memory: 4 GB RAM

Graphics: DX11 compatible video card with 1GB video RAM

DirectX: Version 11

Network: Broadband Internet connection

Hard Drive: 2 GB available space

Sound Card: DirectX 9.0c compatible
Recommended:


OS: Windows Vista, 7, 8

Processor: Intel Core i5 or equivalent

Memory: 4 GB RAM

Graphics: Nvidia 660 or AMD 7850 w/ 2GB

DirectX: Version 11

Network: Broadband Internet connection

Hard Drive: 2 GB available space

Sound Card: DirectX 9.0c compatible
Copyright (c) 2014 HB Studios Multimedia Ltd.

Use of this software is subject to acceptance of the Terms of Conditions laid out in the End User License Agreement located at www.thegolfclubgame.com/EULA.

©2014 Greg Norman name, Greg Norman image, Greg Norman statements, Greg Norman signature, Great White Shark, Great White Shark logos, Greg Norman Golf Course Design, Greg Norman Golf Course Design Logos, GWSE, GNGCD used on or in connection with this product are trademarks, copyrights and other forms of intellectual property of Greg Norman Golf Course Design or Great White Enterprises, Inc and used by permission and may not be used, in whole or part, without the prior written consent of Greg Norman Golf Course Design or Great White Enterprises, Inc. All Rights Reserved.

Greg Norman, Greg Norman Golf Course Design and Great White Shark Enterprises have not endorsed, created or approved any of the courses associated with The Golf Club video game.
Helpful customer reviews