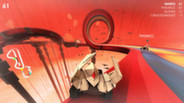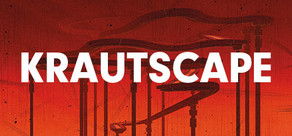 Krautscape is an action-packed racing game with bird-like flying cars, focused on competitive multiplayer gameplay. The leading player actively builds the racetrack while the chasing players can take shortcuts by flying off the track to overcome obstacles.
Release Date: Mar 31, 2014
Watch HD video
Early Access Game
Get instant access and start playing; get involved with this game as it develops.
Note: This Early Access game may or may not change significantly over the course of development. If you are not excited to play this game in its current state, then you may want to wait until the game progresses further in development. Learn more
What the developers have to say:
"Krautscape is an awesome new experience in racing games and to maximize that experience we felt Early Access would give us the flexibility in being able to get the game out and show it to players while we finalize our content and iron-out any problems in the process.

The core mechanics behind Krautscape are complete. You'll be able to race against your friends online, creating awesome new tracks every time you race with three modes for you to play. With Early Access we would like to expand on our multiplayer offerings by adding more players, but to do so we want to make sure online matches are 100% stable. Obviously adding more players creates more chances for hiccups, so we'll be rolling out updates to add more players to races in time. We'll also have some exciting new content for you to play by yourself and we'll have a big update that adds more variation to tracks and cars so you can win in style!

We hope to be in Early Access for a short period of time, 3-5 months at most. During that time you'll be able to purchase the game at a special Early Access discount priced at $7.99! This of course will include all future updates. After the game is complete and taken off Early Access it will be sold for its normal price of $9.99.

We would love the Steam Community to be involved in bringing out the full potential of Krautscape. To do so we want players to be active on the game forum pages so we can take all feedback and reported issues and put them into fixing the game and making it as much fun as possible. We're a small team but we will be absorbing everything the community has to say and we hope that you and your friends will enjoy Krautscape while we bring this exciting new racing experience to the world!" Read more
June 5
We released an update that improves server stability and adds an european server. We also improved our build process to make future updates easier to publish.

Changes:
- Added european server - lower latencies for all european players. The game prefers server with lower latencies (e.g. when starting new games) but still joins other games if there are no players from the same area are available
- Version checks for the game & master server, so you can't accidentally connect to a server with the wrong version
- The vehicle is now a bit more responsive, so less braking is needed to start drifting

Bugfixes:
- Scoring/track building should now always work from both sides.
- Updated to Unity 4.5 which solves some problems with the servers
- Linux server pinging is now more reliable
0 comments
Read more
May 13
It was an awesome first month of Krautscape Early Access! We received a great amount of valuable feedback, and we tried focusing our work on the points which were most often mentioned in the comments.

So here's finally the update that introduces the much requested trigger controls as default configuration for gamepads. Also, the game is now available for Linux, and the update should solve most problems with previously unsupported gamepads. We also tweaked the vehicle physics to be more stable and precise to control, and the fixed network interpolation should improve the online experience, especially with bad connections. We also made some changes to the Ping Pong and Collector modes and opened up the games for up to 8 players.


Full Changelog:

Gameplay changes:

Physics: Improved stability and handling, less sensitive steering

Physics: Better collisions due to improved networking interpolation. Still not perfect, some big glitches are gone.

Physics: Increased loop radius to make it easier to drive.

Up to 8 players per game

Collector: All players can now collect a cube for each cube location, so every player has a chance to score. The first player who goes through the gate with the cube scores and destroys all the cubes of the other players.

Ping Pong: The timer is replaced by a counter of track elements to be built, to make it clearer what happens in this phase.

Ping Pong: Added a new winning condition: After 5 regular rounds, one or more showdown round(s) begin. At the beginning of the showdown round, the score to win is set to the score of the best player plus one. This means if the best player scores in this round, he wins. Other players can always catch up as long as the best player doesn't score.
Other changes:
Added Linux version

Gamepad support (Mac/Linux): Less strict name testing, to allow non-official gamepads to be recognised properly

Gamepad support (Mac/Linux): If a controller is not recognized by name, XBox 360 configuration is used as default

Gamepad support (Windows): XInput .NET is now used for the gamepad inputs, so it should now work with all compatible XInput devices

Controls: Changed default mapping to use triggers for driving

Controls: Added WASD and D-Pad mapping for menu and driving controls

Controls: Added manual configuration option through config files (there is no ingame UI for it yet)

UI: Changed font rendering engine for sharper text display

UI: Added sounds

Networking: Improved network interpolation for smoother online play and better collision handling
Bugfixes:
Fixed hang on shutdown (Mac)

Fixed some problems with motor sounds

Fixed severe physics bugs on certain track types

Many other small bugfixes
Details about gamepad support and control configurations in the FAQ:
http://krautscape.net/faq/
3 comments
Read more
About the Game
Krautscape is an action-packed racing game with bird-like flying cars, focused on competitive multiplayer gameplay. The leading player actively builds the racetrack while the chasing players can take shortcuts by flying off the track to overcome obstacles. But the track is needed to score and to get speed – the vehicles don't have any thrusters to accelerate while flying. The three multiplayer game modes are designed to support nonlinear gameplay and intelligent movement instead of forcing you to drive perfectly.
Key Features
Short and action packed multiplayer racing sessions

Build a racing track while racing – every race creates a new track

Flying cars!

Three multiplayer game modes with completely different goals & gameplay

Multiplayer game modes are playable online, on LAN or in splitscreen mode (up to 4 players)

Single player practice mode

Original adaptive soundtrack

Keyboard and gamepad
PC System Requirements
Minimum:


OS: Windows XP, Vista, 7, 8

Processor: 2.0 GHz Core 2 Duo

Memory: 2 GB RAM

Graphics: 128 MB Graphics Card comparable to Radeon X1600

Network: Broadband Internet connection

Hard Drive: 500 MB available space
Mac System Requirements
Minimum:


OS: OSX 10.6+

Processor: 2.0 GHz Core 2 Duo

Memory: 2 GB RAM

Graphics: 128 MB Graphics Card comparable to Radeon X1600

Network: Broadband Internet connection

Hard Drive: 500 MB available space
Linux System Requirements
Minimum:


OS: Ubuntu 12.04+

Processor: 2.0 GHz Core 2 Duo

Memory: 2 GB RAM

Graphics: 128 MB Graphics Card comparable to Radeon X1600

Network: Broadband Internet connection

Hard Drive: 500 MB available space
Helpful customer reviews
Title:
Krautscape
Genre:
Early Access
,
Indie
,
Racing
Developer:
Mario von Rickenbach
,
Playables LLC
Publisher:
Midnight City
Release Date:
Mar 31, 2014
Languages:
| | Interface | Full audio | Subtitles |
| --- | --- | --- | --- |
| English | | | |
Awards

GDC Best in Play winner
Game Developers Conference, 2013
Swiss Games Selection & Development Grant
Swiss Arts Council Pro Helvetia, 2012
Nominated for Best Audio
indiePub's Independent Propeller Awards, 2012
Krautscape was part of various international videogame exhibitions at (selection):
- La Gaîté Lyrique, Paris
- ZKM, Karlsruhe
- NYU Deutsches Haus, New York
- Swissnex, San Francisco & Boston
- Fantoche Animation Festival, Baden