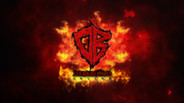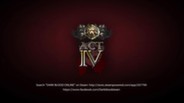 DarkBlood online delivers an arcade-style side-scrolling cross between Action and MMORPG in a dark world currently in peril. Become a protector of the realm as you choose between 6 classes and 12 sub-classes. Unite against your enemies; slash, dash and destroy all those who stand in your way!
Release Date: Jul 22, 2014
Watch all 2 trailers
Downloadable Content For This Game
September 18
Burning Weekends Event!

Slash your way through hordes of monsters during this weekend and level up your characters!




* Date: September 20th, 00:00 – September 21st 23:59 PDT
* Content: 50% more experience from Hunting monsters
1+1 item drops from Dungeon playing!


Enjoy!

As always, thank you for your continued support.
Team Dark Blood Online
0 comments
Read more
September 16
Hello everyone!

Are you considered joining the guild?
DBO team would like to provide you following information about current guilds status in DBO service as below.




Hope this information helps you to find active guild so that experience DBO world with great members.

Active means the active user number having access record within 7 days in total.

Great: 100% ~ 80%
Good: 79% ~ 50%
Normal: 49% ~ 5%
*No Level1 / Under5% Active Guild on the list below


Level
Guild Name
Guild Master
Guild Master2
Active
6
Fairy Tail
SuperDK
FlameChampion
Great
6
Tasty
theChicken
Great
5
Maverick Hunters
Sasha
Reddofokkusu
Great
5
Elite
Queen
Sycra
Great
5
Yomi
Smoke
Brace
Good
4
You Got Killed By
Havok
Great
4
JusticeLeague
OliverQueen
Nero
Great
4
Valor
MuJeN
Ryujji
Great
4
Chaotic
Uryuu
Good
3
Over 9000
WeaponX
WARGOD
Great
3
Taste
thePizza
TheTricksters
Great
3
Funeral Parlor
Leerin
Vecifer
Great
3
Visionaries
TheSpellweaver
Asvie
Great
3
Invictus
Mortem
Palladion
Great
3
Zero
Lio
Great
3
ფეტიშიზმი
gokigen
ge
Good
3
AsHes
TornadoMakio
TeePoisson
Good
3
Mythical
Madman
Cruiser
Good
3
pAstsilver
Alunbrina
AsunaPaladin
Good
3
Mutsu Enmei Ryuu
MutsuMajin
MutsuSengoku
Good
3
隣人部
mitsuba
KonnzikinoYami
Good
3
Retribution
Duell
Good
3
Immortals
Rominus
Immortal
Good
3
Legendary
SmoothJeeba
iamgodkratos
Normal
3
Desu
Doujin
Normal
3
SenjouNoHorizon
WuXian
Normal
2
Haze
Lumiel
Semut
Great
2
Legendaries
oldmare
PrincessBunny
Great
2
Angels
KinGAngeL
Great
2
Heretics
Macey
Pentacoill
Great
2
Fairy Tail (rus)
Torna
Apatrida
Great
2
Night Raid
xLaina
Sechura
Great
2
Celestial Warriors
zSoraz
CerberusIX
Great
2
Closers
Juula
Keenan
Great
2
Zbójcerze
Ladyana
Ursana
Great
2
Oppai
AsukaHoe
xSpeedx
Great
2
Empire of Winter
piki
darkroni
Great
2
Log Horizon
Mawklin
Mawarii
Great
2
1000000
GreenOnion
ZeMonster
Good
2
WeTakePills4Skills
IchimaruGinSan
Sickklow
Good
2
Drunk and Belligeren
Discordia
OniKaze
Good
2
Ninja
TouchMyBacon
Shyleese
Good
2
Savage
hitboxtvdanjio
Good
2
Erectile Dysfunction
Dean
IgnisJingai
Good
2
Aegis
LadyAegis
SirRigel
Good
2
BurnOutz
StonersKarma
StonerNutts
Good
2
PvElitists
KradisZ
FlyingVJJ
Normal
2
Liberation
Fight
Wobu
Normal
2
RAIDERS
BBREAKER
Normal
2
DarkBlood
Selector
Normal
2
Goop Up
Spinnybro
Normal
2
BERSERKERS
Gatsu
RangerTheGod
Normal
2
Hold My Beer
IhaveHIV
Toefungusanal
Normal
2
Enclave
Rudvein
LuckyGuess
Normal
2
Dark Blood Empire
Anaideia
Serafima
Normal
2
FateSealers
Ninaw
Normal
2
ShadowMilitia
Yaguki
Keelah
Normal
2
Royal Mafia
Kyun
Terminator
Normal
2
Dunk
Phade
Normal
2
Devils Garden
Lurielle
LadyTitania
Normal
2
Immunity
Massacre
Normal
2 comments
Read more
About the Game
▶DarkBlood Online shows game features of an Action RPG[Action 50% + MMORPG 50%]
-Action: Hack & Slash / Various Skill / Dungeon Play
-MMORPG: Competition/ Multiple way to Level Up/ Guild System
▶18 different classes: Total 6 different classes & 12 different sub-classes(3D character customization system)
▶Main 4 Classes/ 2 classes coming soon!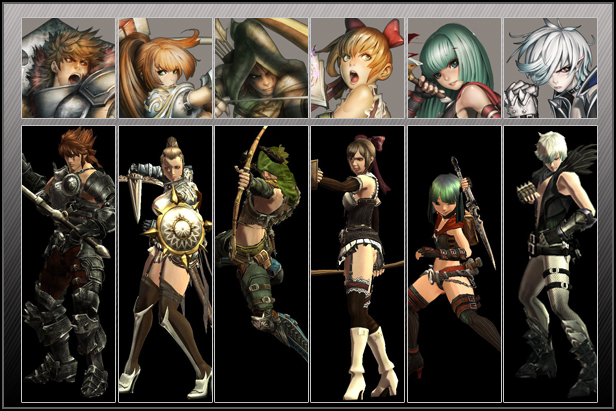 ▶And you can fight with more than 250 different types of monsters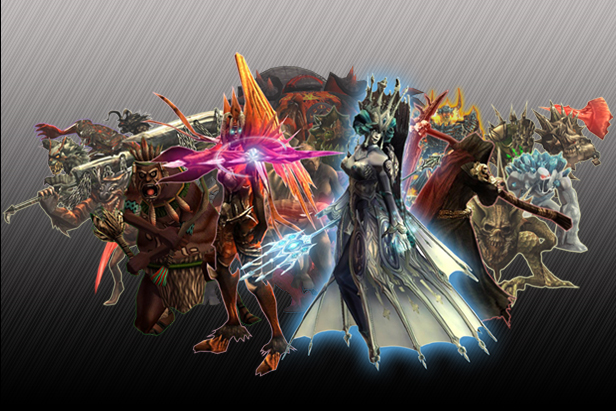 ▶All Backgrounds work are made 2D based. 2D based background are optimized for 'Side Scroll' gaming
▶Darkblood is "Controller Friendly". A specific command system for controllers is made so that all skills for each class can be used. Furthermore, each skill can be customized and set on the keyboard via short-cut(hot key), allowing for easy play.
▶DarkBlood brings a dark fantasy and world view concept. Providing solid scenario, along with interesting quests that provides engaging play for user(s). Especially, providing an even higher level of play through quests such as Monster Trial play.
▶DarkBlood not only provides Dungeon Play and PvP, but also various life skill related entertaining tasks such as Crafting, Rides, Pet, fishing, Card collecting are provided.
▶You can also join facebook fansite to see Darkblood cartoon and news.
Facebook:
https://www.facebook.com/Darkbloodsteam
Twitter:
https://twitter.com/DarkbloodSteam
System Requirements
Minimum:


OS: Windows XP Service Pack 3

Processor: Intel Premium 4 2.42 GHz / AMD XP 2600+

Memory: 1 GB RAM

Graphics: GeForce FX 5700 / ATI Radeon 9600 PRO (128MB)

DirectX: Version 9.0c

Network: Broadband Internet connection

Hard Drive: 3 GB available space
Recommended:


OS: Windows XP Service Pack 3 / Windows Vista / Windows 7

Processor: Intel Pentium 4 3.00 GHz / AMD Athlon 3200+

Memory: 2 GB RAM

Graphics: GeForce 6600GT / ATI Radeon 9800 (256MB)

DirectX: Version 9.0c

Network: Broadband Internet connection

Hard Drive: 3 GB available space
Copyright © 2011-2014 NEXON GT CO., Ltd All rights are reserved.
"NEXON GT", "DARKBLOOD" name and logo are copyright or trademarks owned by NEXON GT.
the logo of "JCR Soft" is trademarks of JCR Soft Co. Ltd.
All other logos and trademarks are the property of their respective owners.
Helpful customer reviews
Title:
DARK BLOOD ONLINE
Genre:
Action
,
Free to Play
,
Massively Multiplayer
,
RPG
Developer:
JCR Soft Co., Ltd
Publisher:
Nexon GT Co., Ltd
Release Date:
Jul 22, 2014
Languages:
| | Interface | Full audio | Subtitles |
| --- | --- | --- | --- |
| English | | | |