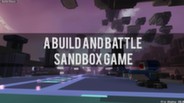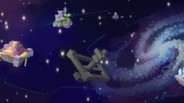 Your mysterious prime directive: Conquer the galaxy. Build your fortress, your army, your warmongering contraptions. Plunder resources and loot. Question your existence. Spark Rising is a build + battle sandbox game that oddly features no sand.
Udgivelsesdato: 8. maj 2014
Vis alle 2 trailere
Spil med tidlig adgang
Få adgang med det samme og begynd at spille. Tag del i dette spil idet det udvikles.
Note: This Early Access game may or may not change significantly over the course of development. If you are not excited to play this game in its current state, then you may want to wait until the game progresses further in development. Learn more
Hvad udviklerne siger:
"Spark Rising Early Access is your chance to play Spark Rising while in a wee infant state so that you can help us raise this baby into a grand game one day. Which pretty much means that much of the game in its current form is in flux, and is very raw. The final form could change dramatically based on your feedback, your care, your love, and your rants. This is a work in progress and therefore contains all sorts of wonky bugs, which could be fun to screw around with, or turn you into a madman. Or woman. Whichever you prefer.
So what exactly can you expect from an early access game? Pretty much this:
Bugs that make you go hmmm.....

Features yet to be added

Full features that may get axed because they sucked

Save files that will eventually be wiped

Missing or unclear objectives

Changing control schemes as we optimize

Graphics and performance that has yet to be optimized
If you are the sort of trend setting gamer that loves the behind the scenes look at what we are creating, warts and all, and loves the idea of shaping this game from a baby to an adult, then this early access is for you. But if the thought of this sort of thing makes you want to smack a baby, we suggest that parenting ain't quite for you. Better you wait to play a more stable game, and wait until we officially launch the game.
Currently the game is expected to stay in early access form for at least the next 8 months. Based on how things progress, we either continue to build the game in early access form or officially launch. Either way our plan is to continue to add features to the game for some time to come.
For early backers of our game before we launched on Steam, if you prefer a Mac version you will get it. For the launch on Steam, we will only sell the PC version at this stage. The Mac version will come a few months afterwards."
Læs mere
15. september
So as some of you know, we been shifting more towards YouTube vids to showcase ongoing development. So check out some of the latest posts we made giving you some insight into what's coming soon to Spark Rising.

Here's the latest vids:

http://steamcommunity.com/sharedfiles/filedetails/?id=314678927

http://steamcommunity.com/sharedfiles/filedetails/?id=314678925

There's a bunch of other videos too. We are showing more of what life is like as an indie dev, good and bad! Enjoy!
0 kommentarer
Læs mere
29. juni


As we prep our next big update, we wanted to get out a smaller update that adds 2 more battle maps for you to play around with. These battle maps are available for you to play with in Creative Mode, and demonstrate how various structures when placed around a map can dramatically change the feel for a warzone.

Sci Fi 01 and Sci Fi 02 continue to use assets from our sci fi theme. Feel free to muck around with the map, placing your own enemies, turrets, and objectives.

Enjoy a few more pew pew pews!

1 kommentarer
Læs mere
Om spillet
Spark Rising is a sanbox game where you build fortresses, conquer the galaxy, and fight back against a mad god.
The galaxy has been destroyed, and your mysterious prime directive is to protect rare crystals. Translation: Commence war monger ways, conquer marauding enemies, decimating their bases that are armed to the hilt with defenses, traps, and enemy troops. Plunder resources and loot, build your own fortress to fend off attackers, and conquer the galaxy.
Join us in this journey in the creation of Spark Rising!
MASSIVE BATTLES
Engage in battles, destroying one base another another, conquering one planet after another... you're thirsty... for destruction! What makes our battles so much fun?
GAMEPLAY FEATURES:
Exo-Suits – Jump into powerful exo-suits with unique class-based abilities and engage in battle directly

Destructible Terrain – Dynamic procedurally generated terrain and environmental hazards affect the flow of combat

Build Your Own Base – Place structures, turrets, troops, and traps to take down whole armies

Creative Mode - Build whatever you want...Sandbox-style! Gain access to designer tools that we use

Battle Scenario Creator - Create your own battle scenarios and share with others

Rapid Build - Build features that make it fast and easy to place, copy, import, and save whole structures
COMING SOON:
Steam Workshop Support - Easily share your creation with others

World Conquest - Decimate one base after another (created by your fellow gamers), conquer one world after another

Create Your Own - Build your own creatures and vehicles by assembly parts, weapons and armor together

Import From Minecraft & Qubicle - Easily import millions of creations, whether it's your own or someone elses

Campaign Mode - Reveals the story behind your Spark Bot, and its mysterious prime directive

Co-op Gameplay – Play online co-op in any game mode
Systemkrav
Minimum:


OS: Windows XP

Processor: 1GHz

Memory: 4 GB RAM

Graphics: 256 MG graphics memory

DirectX: Version 9.0

Hard Drive: 1 GB available space
Copyright Wicked Loot. All rights reserved.
Helpful customer reviews
Titel:
Spark Rising
Genre:
Action
,
Indie
,
Strategi
,
Tidlig adgang
Udvikler:
Wicked Loot
Udgiver:
Wicked Loot
Udgivelsesdato:
8. maj 2014
Sprog:
| | Grænseflade | Fuld lyd | Undertekster |
| --- | --- | --- | --- |
| Engelsk | | | |