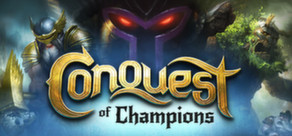 Conquest of Champions is the perfect blend of Collectible Card Games and tabletop tactical warfare. Build your personal deck strategy and bring your cards to life by summoning fully animated creatures, casting devastating spells, and equipping powerful weapons.
發售日: 2014 年 04 月 23 日
觀看 HD 影片
搶先體驗遊戲
立即搶先體驗並開始遊玩;並且一同協助參與開發。
註:這款搶先體驗遊戲可能會隨著開發進度而有重大改變。若目前的遊戲開發情況沒有讓您對該遊戲有興趣,建議您等待本遊戲進一步的開發。了解更多
開發人員的訊息:
"Conquest of Champions is currently in Open Beta and is looking for additional players to test and help shape the direction of the game. Our current Beta players have helped us improve the game dramatically over the past months and we owe a great deal to our dedicated community. We are in the process of finalizing our first Expansion Pack, Call to Arms, which will feature 3 new faction Heroes as well as 70 new cards.

Features coming soon!
* In-game Trader / Card Auctions
* Achievement System
* Quest System
* Guilds
* Additional factions
* Expansion packs every 2-3 months
* Support for multiple languages
* Additional maps

By supporting us before launch, you have access to special content DLC that may only be offered during Early Access. Thank you for your support!" 繼續閱讀
執行 Conquest of Champions
Free to Play
此遊戲的可下載內容
09 月 19 日
9/16/2014 1.1.15
In today's patch, we've completely revamped our leveling system by combining all faction levels into a single player level. We've also added a Hero leveling system which allows you to level up each Hero individually.
We've also introduced a Daily Play reward which grants you a reward as soon as you take an EM turn or complete a QM game. There is a unique reward each day and after 7 days you will unlock a double gold that multiplies the amount of gold you earn in-game.
Improvements
New Leveling System


Player Levels have been consolidated to a single level rather than by faction.

There are rewards for each level gained. These can be viewed on both the profile page and on the Games page along the bottom of the screen

EXP is no longer considered a drop. You still gain EXP for every turn and every game.

Daily Play Reward System


You now get a reward for the first time you take a daily play action action.

This includes: taking an extended match turn, completing a Quick Match game, and completing a bot game

The reward for the 7th day is a 2x gold bonus for 4 days. After that runs out, the rewards will repeat

Interface Improvements


Mouse cursor now shows which tile is being hovered.

Added icons to indicate which units can still attack and move. You can turn off this feature by visiting the settings menu or hitting the 'i' key in-game.

Attack Tiles are more visible and have animated rollover.

Add mouse click instructions to arrows in tutorials.

Enabled ability to retry turn in bot games.

Added a news section on the Main Menu.

You should no longer get consecutive matches with the same opponent in the matchmaker even if you both hit the max time in queue.

Added a confirmation modal to any crystal/gold purchases in the store.

Expansion Totem recipes are now available to craft.

Added more audio for Heroes (Greeting and Death).
Balance
Player 1 now gets 6 cards again. However, Player 1 now has 1 of their mines set to a dirt pile on each map.

Each map now only has 1 shrine. Shrine abilities and effects are now doubled to compensate (4 minerals generated, etc)

Briarwood


Mana Leak now costs 6 and drains 5 resources from enemy bank

Krak's epic now also cleanses all treefolk you control.
Bug Fixes
Fixed an issue with the matchmaking queue that prevented players from sometimes being able to queue up to the maximum number of games. You should now be able to get 50 games at all times (if you are level 10 or above).

Fixed issue where buttons in the Combat Log could block the hand user interface.

Archivist no longer gains buff when opponent draws a card.

Death Payment now correctly gives 2 gems if one of your units dies due to counter on your turn.

Breaking a mine now removes Fertilize.

Lava Pits now damage soldiers in them every round and not just on entering and exiting.

Fixed deployment issue when matched in a QuickMatch while trying to deploy a unit.

Fixed bug where Angel Wings could put the card in the graveyard AND in play.

Fixed issue where a double attack would trigger both attacks before Rampage could buff from the first attack.

Stealth from Shadow amulet now properly resets on retry.

Death Sentence effect is now properly removed if you retry a turn after using LastStand.

Infused corpse no longer triggers when an upgrade mine is broken to a normal mine.

Poison Shield will now properly show in-game on units who have that ability.
Note: Purchasing Gold with Crystals has been temporarily disabled in the store but will be re-enabled in a future patch.
0 則回應
繼續閱讀
09 月 18 日
At 9:00am Pacific Daylight Time (12PM Eastern, 4PM GMT), we will be bringing the Conquest of Champions servers offline for an update. We expect downtime to be between 1 to 2 hours. Patch notes will be provided after the update.

Please note that in this patch, we will be resetting all players to player level 1. This will allow you to earn the rewards in our new player leveling system. As such, you may have to "re-earn" some game functionality such as crafting and fusion. Please keep this in mind if you have any immediate crafting and/or fusion you wish to complete.

UPDATE: We are still in the process of deploying the update and it appears that the maintenance is going to take longer than we originally expected. When we have a revised ETA, we will make another post.

Thank you for your patience.
0 則回應
繼續閱讀
評論
"Oh God, do I like this game!"
The Misinformed Brothers

"I finagled my way into the beta, and was rewarded. It's what I like: a CCG where played cards become units on a tactical board."
Tycho - Penny Arcade

"If you like tactical, collectable RPG style board games, you'll like Conquest of Champions. It's light, it's fun and it's as free as you want it to be."
8.5 – Anjel Syndicate

關於此遊戲
Conquest of Champions is the perfect blend of Collectible Card Games and deep turn-based tactical strategy that only the creators of PoxNora could deliver. Think 'Magic the Gathering' meets 'Warhammer' or Chess.
Build your personal deck strategy and bring your cards to life by summoning fully animated creatures, casting devastating spells, and equipping powerful weapons all within battlegrounds that are reminiscent of tabletop miniature warfare.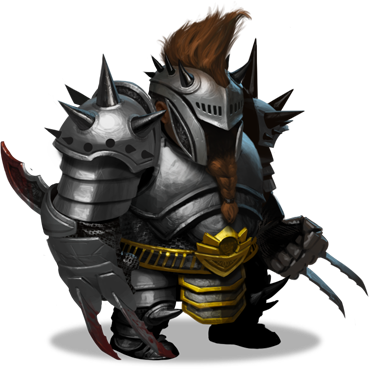 Modes
You can choose to complete an entire match in real-time or you can take turns asynchronously and complete matches that extend over several days.
Conquest offers both PvP and single player options. In PvP you can challenge your friends or climb the leaderboards & compete in tournaments by battling ranked opponents. Currently our single player options are just practice battles but our development roadmap includes full campaigns and boss battles.
Free to Play
Conquest is free-to-play in that you are given a free Hero and starter deck when you register which is everything you need to be competitive. You will earn additional cards, components (used in crafting), gold, and experience just by taking ranked turns and completing matches and quests. As you play you will be able to expand and customize your deck with the cards you unlock. If you aren't sure which faction to use, feel free to create alternate accounts to try them all! Note: We will also be exploring ways to unlock each faction under one free account in upcoming updates. Stay tuned!
For those who do not want to wait, we offer a variety of DLC bundles which will help scratch your collector's itch. The 'Starter' includes a Hero of each faction so you can explore all three factions immediately. The 'Mega-Hero' includes every Hero & starter deck in our release set at a discount. And the 'Complete Release Set' is geared towards the 'completionist' in all of us.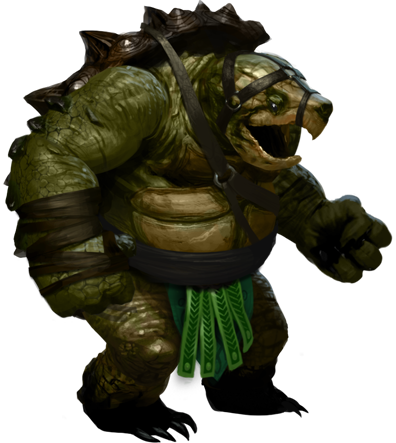 Features
* 3 game modes: Single Player Campaign, Asynchronous PVP, or Real Time PVP.
* Customize unique decks with over 130 cards at launch.
* 3 Factions to choose from: Stonehold (Dwarves and Constructs), Briarwood (Elves, Beasts and Treefolk), and Embercult (Demons and Undead)
* Each soldier has unique attributes and up to two special abilities such as 'Double Attack' or 'Chain Lightning'.
* Earn experience, gold, components, and cards by taking turns in ranked matches or completing friendly matches.
* Global ranking system - play ranked games to climb the leaderboard.
* Make cards more powerful by fusing them together.
* Craft exotic rare cards by completing sets of components earned through gameplay.
* Daily Quests and Achievements
* Regular Tournaments scheduled seasonally
* Exchange strategies with your friends via the lobby chat.
* Cross-Platform play! Mac/PC and coming soon for iOS and Android tablets and mobile devices!
* 3 Unique Map Backgrounds (Mountains, Forest, Caverns), each with multiple map layout variations.
Early Access
We are excited to open the doors to the beta to give a sneak peek at what is coming with Conquest. While the game is very much playable we have a great deal of features to add. Some of which include:
- Expansion Content: We will be releasing regular expansions to add additional depth and strategy to the game.
- Auction House / Trader
- Tablet Build: With cross-platform support.
- Guilds
- Automated Tournaments: Round Robin, Draft, etc
- Talent Points: Per Faction Talent Trees
- Multiple Decks Per Hero: This is a big one we are hearing about from current players and we are listening!
- Unique Skins for Heroes/Soldiers
- Spectator Mode / Replays: Ability to watch others play. This was highly demanded during our first tournament and we can't wait to get it in.
About Us
Kihon is comprised of the core PoxNora team and holds years of experience building a successful CCG community. We are small closely knit team based out of Tucson, AZ.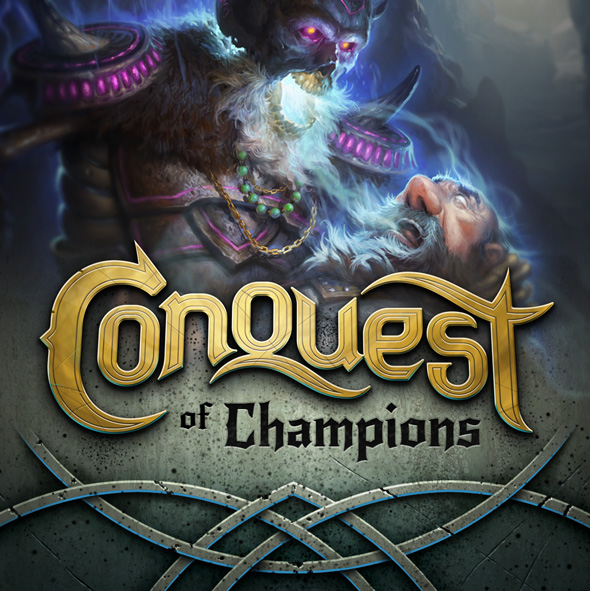 系統需求 (PC)
Minimum:


OS: Windows XP

Processor: 1 GHZ

Memory: 1 GB RAM

Graphics: any graphic card with 1 GB VRAM

Network: Broadband Internet connection

Hard Drive: 200 MB available space

Sound Card: any
Recommended:


OS: Windows 7

Processor: 2 GHZ

Memory: 2 GB RAM

Graphics: any graphic card with 1 GB VRAM

Network: Broadband Internet connection

Hard Drive: 200 MB available space

Sound Card: any
系統需求 (MAC)
Minimum:


OS: 10.8

Processor: 1 GHZ

Memory: 1 GB RAM

Graphics: any graphic card with 1 GB VRAM

Network: Broadband Internet connection

Hard Drive: 200 MB available space

Sound Card: any
Recommended:


OS: 10.8.5

Processor: 2 GHZ

Memory: 2 GB RAM

Graphics: any graphic card with 1 GB VRAM

Network: Broadband Internet connection

Hard Drive: 200 MB available space

Sound Card: any
http://www.kihongames.com/terms-of-service/
具參考價值的客戶評論