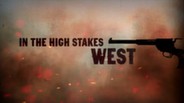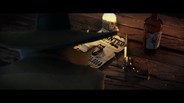 A stylish and original Spaghetti Western mulitplayer combat game. Secret Ponchos ambitiously delivers a new style of combat – isometric quick-twitch fighting. It's fast-paced, tactical and addictively competitive. Watch the bounty on your head increase as you gun down others in both solo and gang fights. What's your Head Worth?
Data di rilascio: giu 2014
Guarda tutti e 2 i trailer
Gioco con accesso anticipato
Ottieni l'accesso anticipato ed inizia a giocare ora; prendi parte a questo gioco mentre viene sviluppato.
Nota: questo gioco potrebbe cambiare significativamente durante lo sviluppo. Se non vuoi giocare al titolo nel suo stato attuale, puoi aspettare che venga sviluppato ulteriormente. Ulteriori informazioni
Cosa dicono gli sviluppatori:
Perché l'accesso è anticipato?
"Since previewing Secret Ponchos on the show floor at PAX East, we've received an overwhelming amount of requests to bring Secret Ponchos to the PC in addition to the PS4. We promised we would do our best and find a way to take on the additional platform and to make a long story short - here it is! Early Access makes it all possible, and has 2 major benefits:
1) It helps us fund development of a PC version so we can bring it to PC gamers
2) Early Access gives us access to a strong Beta community of actual gamers – ideal for finding that extra bit of quality in a multi-player combat game. It will help us observe how player strategy can evolve beyond our internal testing, allowing us to refine and polish. It's truly great that the resulting quality will benefit all platforms, making a stronger experience for everyone, PC and PS4 gamers alike."
Per quanto tempo questo gioco rimarrà in accesso anticipato?
"Secret Ponchos will be in Early Access until the full PC version is ready. As Early Access progresses the content will resemble it's final version more and more. We are aiming to release on PC within the range of FALL 2014, or Q1 2015."
Quali saranno le differenze fra la versione completa e quella ad accesso anticipato?
"We aim to test and polish as many of our characters, levels and modes as possible during Early Access - no holding back! Some content will be released at different stages of the Early Access program (i.e. the Matador character, Ranch Map, and a few game modes) but the plan is that during the course of Early Access, most content will be available."
Qual è lo stato attuale della versione in accesso anticipato?
"Secret Ponchos is currently in a solid Alpha state. We've completed a content pass on the majority of the outlaws abilities, animations, and maps to a point where people can play the game against each other the way its intended.
One area we want to be upfront with our community that may be challenging during Early Access, is Matchmaking.
The population will start out small, and ramp up. During this time the developers will support the community, and host
suggested play sessions at 12pm and 8pm PST everyday
. Players can play Secret Ponchos whenever they like, but if they ever have trouble with matchmaking, they can rely on those times for more community saturation.
We are very interested in using Early Access to see how players form strategies to compete and cooperate online, and then continuing to balance based on what we learn.
A few things to take note of :
The game is still in development, there will be bugs, and content like animations/FX will be changing as they are being polished as we push to finalization


Please be aware that Match History and created outlaws will be wiped at certain points during early access, as we make changes to the underlying sysetms


Matchmaking the first little while may be a bit bumpy until the population starts growing and building momentum. Along with the Devs, Our Early access Community are going to be the first players on Secret Ponchos! Just a heads-up and that we might have to ask for your patience as we go through the initial growing pains!
So taking those notes into consideration that the game is still in development, we hope its going to be a great experience to get your hands on it early, and it will help us identify the quirks of the game!"
Il prezzo del gioco varierà durante e dopo l'accesso anticipato?
"If you get on Secret Ponchos soon on Early Access, you'll end up getting it at a lower price then those who wait for the full version. Even if you miss one of our Early Access discounts, for a limited time we are offering our Early Stage Early access supporters a free gift key for a friend, as a thank you from our team! Early Access offers savings on Secret Ponchos, because we appreciate that you will be putting up with our growing pains as we test and learn. This will not only give you a chance to get your hands on the game a little early but also give you a gift for a friend."
Come pensate di coinvolgere la Comunità durante il processo di sviluppo?
"We believe Early Access should be about direct interaction with the Dev Team, so we've created an environment with no barriers between you and the Devs.
-Everyday any player on Secret Ponchos can enter our "Secret Ponchos Group Chat" and have access to chat with members of the Dev team there, to discuss the game, or just chill. We always enter during the 8 pm PST Playsession, but also pop in randomly throughout the day to checkin with the community.
- Every day our devs play Secret Ponchos with the community at the designated play times, our player names have _SBM at the end!
This has been so much fun for us, and we've learned a ton interacting with the community. Please join us! If you're not sure about the game, try joining the Secret Ponchos chat Group at 8 pm PST any day and see for your self!"
Ulteriori informazioni
Acquista Secret Ponchos
Includes a free gift copy of Secret Ponchos!
Acquista Secret Ponchos - Posse Pack
Buy the Posse Pack to get one copy of the game for yourself and three more to give away to friends!
19 settembre
Want some 4v4 Deathmatch? We're turning it on for tomorrow's Twitch Stream! We're also raffling keys as usual.

Devs will be there to discuss all things Ponchos - including what we've been busy working on (and we've been busy)! See you all there.

10:30am PT / 1:30pm ET
twitch.tv/secretponchos

*Make sure to restart Steam shortly before the stream to load the new mode!
1 commenti
Ulteriori informazioni
13 settembre
We are switching back to our default 2v2 domination mode. Thanks for tuning in to you weekly Twitch event! See you all next week!
0 commenti
Ulteriori informazioni
Informazioni sul gioco
Early Access + Full Release on Launch + 1 Free Copy as a Thank-You

REGULAR PRICE: $14.99
As a special Early Access offer, purchase the Early Access edition of Secret Ponchos and receive a bonus copy as a thank-you to our early adopters.
Includes:
-
Early Access code for Secret Ponchos
-
1 free copy for a friend
-
Secret Ponchos PC version on launch
SUGGESTED PLAYTIMES : 3pm & 8pm PST:
Secret Ponchos is a newly released Early Access multi-player title, with a small population that is currently ramping up. To provide everyone opportunities for solid play sessions, we have created suggested play-times to saturate the community population. You are welcome to play Secret Ponchos whenever you like, but these times are there for you if you encounter any troubles as we ramp up our population. The Dev team will also join in at these hours, and we've been having a great time playing with the community :)
About
Secret Ponchos creates a new compelling format of combat. It's quick-twitch action gaming, that is fast paced, fun and competitively addictive. Presenting combat from an overhead isometric view dramatically changes the feel of the Fighting Game and Team Shooter genres. You have a 360 degree view of the action unfolding around you, and gameplay is driven by both what you choose to do, and how well you can control timing and spacing for quick-twitch battles. Compete to survive in 1 vs 1 duels, free-for-all mode, or get your friends together for gang combat against rivals (up to 8 players).
Create your outlaw from a dynamic set of western characters, each with its own weapon types and different combat styles. As you gun down other players you will define your legacy as you increase your notoriety with each kill. But watch out – as the price on your head increases, it becomes a more valuable target, and others will be gunning for you in this Wild West setting.
In a nutshell Secret Ponchos is an isometric action-based PvP fighting game, taking place in a stylish Spaghetti Western universe.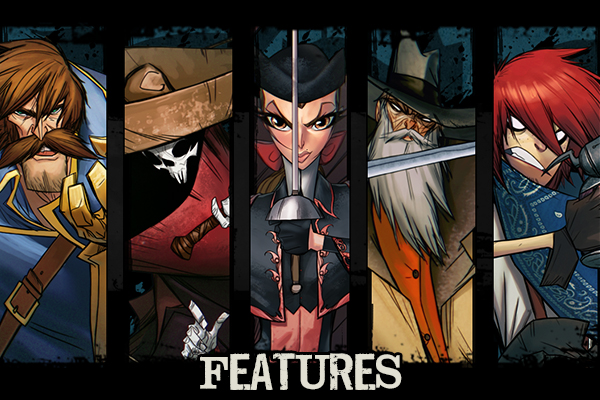 Key Features
5 Unique Outlaws:
Each outlaw with its own sense of depth and combat strengths. They play as different as they look from one another.
Line of Sight:
Take cover behind the environment to break line-of-sight between you and enemies. When breaking line-of-sight you will disappear from your enemies view, allowing you to ambush, flank, or take a moment to reload and regroup.
Combat Modes
: Team based, and individual combat modes. 2-8 Players supported. Play 1v1 intense duels, or team shootouts supporting 2v2 , 4v4 and even 8 Player FFA matches. Modes available in early access can be seen in the Early Access Schedule (above).
Local PvP Coop/SplitScreen :
Have a friend over, and use split screen to either play against each other or cooperatively against other teams online.
*Splitscreen PC is disabled in the current version of Early Access, but it will be supported as an upcoming feature
Persistent Characters & Upgrades
: As you gun down opponents the game tracks your characters match history and bounties you have collected. Unlock perks, skins, and reputation classes as you earn notoriety and the bounty on your own head rises.

Controller & Keyboard/Mouse Now Supported
Secret Ponchos is fundamentally a fighting game at its' heart, so we recommend a controller for the best experience (PS4 DS4, Xbox 360 windows / XbONE windows controller or equivalent). However, due to popular requests from the Early Access community we have added Keyboard/Mouse support!
Early Access the Way it Should be - Devs Fully Accessible for the Community
To us the real magic and benefit behind purchasing a game on Early Access, is being able to communicate with the development team while things have an opportunity to be shaped. The Secret Ponchos dev team is proud to have eliminated the barriers between the community and themselves - anyone in the Steam community can reach out to the Devs directly. This communication is unique, and it is a big reason to get the game on Early Access instead of the final release.
- The Switchblade Monkeys team plays the game every day at 8 pm PST with the community
- You can chat with the Devs everyday on the steam group chat during daily play sessions, to communicate feedback/experiences, or just hang out
- Dev team responds to discussion and community posts daily, there is no Public Relations barrier
Features Available in Current Version of Early Access Secret Ponchos
(Throughout Early Access we will be rotating testing on game modes)
5 Unique Outlaws : Killer, Kid Red, The Deserter, Phantom Poncho, and the newly added Matador

8 Player Free-For-All Shootout Mode

Team Domination Mode : 2 vs 2 / 4 vs 4

Friend Invites / team play support

persistent Character, Reputation system, bounty Points, Level ups, and perk assignment

Match history & stat tracking

4 Maps : Saloon, TrainWreck, Graveyard, and the newly added Ranch
Moving forward in Early Access, Features & Content to come
Custom Game Mode – create a custom game with friends, or use unique configurations of players such as 3 vs 1

In-game voice chat

Leaderboards

Steam Achievements

Localization for other languages

There are other game modes we are experimenting with that we hope to give the Early Access community a glimpse of so as to help us by providing feedback
Requisiti di sistema
Minimum:


OS: Windows 7 SP1, Windows 8

Processor: Intel Dual-Core 2.4 GHz or AMD Dual-Core Athlon 2.5 GHz

Memory: 4 GB RAM

Graphics: NVIDIA GeForce 460GTX or AMD Radeon HD 6800 1GB

DirectX: Version 11

Network: Broadband Internet connection

Hard Drive: 3 GB available space

Sound Card: Direct X 11 sound device

Additional Notes: Controller / Gamepad Recomended : Sony PS4 Dual shock, Microsoft Xbox 360® Controller for Windows®. Keyboard/Mouse is supported. Please note: these specifications are deliberately high as we are in the early stages of optimization. They will be gradually reduced.
Recensioni utili dai clienti
Titolo:
Secret Ponchos
Genere:
Azione
,
Indie
,
Accesso anticipato
Sviluppatore:
Switchblade Monkeys Entertainment
Editore:
Switchblade Monkeys Entertainment
Data di rilascio:
giu 2014
Lingue:
| | Interfaccia | Audio completo | Sottotitoli |
| --- | --- | --- | --- |
| Inglese | | | |