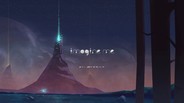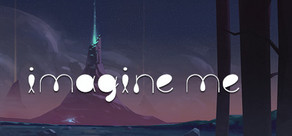 The world is darkness. My mind is blank, like a void. Except, well, I recall that book...and you! Help Robbe reclaim his memories in this 2D, adventure platformer. Search shadowed dungeons, face his darkest fears - and maybe some of your own.
Release Date: Mar 14, 2014
Watch all 3 trailers
Early Access Game
Get instant access and start playing; get involved with this game as it develops.
Note: This Early Access game may or may not change significantly over the course of development. If you are not excited to play this game in its current state, then you may want to wait until the game progresses further in development. Learn more
What the developers have to say:
Why Early Access?
"We chose to release to Early Access while the game was in very very early alpha. The community feedback has been wonderful! We've been very open as to where the game is in development and even had the courage to re-write major features of the game. Community feedback directly affects the game.
We don't hide away and say we are working on the game. We interact with the community on a daily basis and live stream via
Twitch
every Thursday."
How long will this game be in Early Access?
""
How is the full version planned to differ from the Early Access version?
"The full version of Imagine Me will have the listed features
plus
features suggested by the community"
What is the current state of the Early Access version?
""
Will the game be priced differently during and after Early Access?
"The price will be lower outside of Early Access. The game is currently priced higher. This is so no one buys the game without reading a little bit about it. We have a unique development process and developer-community relationship. That's important to understand before buying the game."
How are you planning on involving the Community in your development process?
"Imagine Me is designed to be built
with
the community. Every aspect of the game is open to feedback. Community feedback directly affects the game's development."
Read more
July 24th, 2014
Its THURSDAY!!! :D which means we will be live on Twitch at 8pm CDT to show you the latest progress on the random generation and answer any questions you have! :)

RANDOM GENERATION UPDATE:
Chris tested a final "rough draft" of the random generation last night. Picture. Just like in school, a rough draft is due one week before the final draft.

What needs work:
Player Controller. This one is huge. It's going to take feedback from you to get this working correctly so Robbe may feel a little weird when the random gen goes live.

Teleports. Hollie will be scripting the teleports today!

Bad Guys. Hollie will be adding a few more variants of the bad guys. The will mostly look the same with different behaviours, but new bad guys will be added as assets are available :D

Animations. This is on Chris' radar and will be tackled tomorrow.

Bosses. While the Bad Guys are easy, the bosses might take a bit more work. We want to get them right and have each one be formidable. The random generation will most likely launch without them.

New story arcs. We would like to add more story arcs with the bosses. Collecting memories will occur after a boss has been defeated (this was an original design concept).
We'll keep you updated as we take items off (and add new ones) to the list! :D See you on the live stream!!
2 comments
Read more
July 23rd, 2014
Hey everyone!!
There's a new stream video up on YouTube. It will show you a sneak peak of the Intro Dungeon for the random generation, how the player controller is coming along, and a few new mechanics we've added.

Enjoy!!
0 comments
Read more
Note from the Developer

Imagine Me was released to Steam Early Access while still in early Alpha development. The idea was to build and shape Imagine Me with the Steam Community. Each comment, suggestion, review, and feedback has been a heavily weighted force in development decisions and key features of the game have already been re-written as a result of community feedback. As we continue the development of Imagine Me (currently in Late Alpha) our focus remains: for the community. Participate in the development of a game made better by you.
Feature List
Single player campaign

Visually stunning, hand-painted scenes from Zac Duff

Track your progress with collectible Polaroids in Robbe's photo book - WIP

Non-linear story on self discovery and conquering fears - WIP

Creative play. Solve puzzles the way you want.

Randomized dungeons -NOTE!!! This is currently being completely rewritten!!!

Full Controller Support

Steam Cloud Stats

Steam Achievements - WIP

Original soundtrack composed and performed by Lisen Jernqvist and produced by Tori Kamal

Coming Soon

Shadowed boss battles

Polished, completed, and more story arcs

Community created content

Hidden rooms and items - WIP with random generation

Steam Trading Cards
About the Game
The world is darkness. My mind is blank, like a void. Except, well, I recall that book...and you! Help Robbe reclaim his memories in this 2D, adventure platformer. Search shadowed dungeons, face his darkest fears - and maybe some of your own.

Dungeons are filled with traps, secrets, and hidden collectibles in this non-linear story of conquering fears and finding yourself. Battle shadowed bosses, find keys, and discover the next room.
PC System Requirements
Minimum:


OS: Windows XP SP2

Processor: 1 GHz

Memory: 512 MB RAM

DirectX: Version 9.0c

Hard Drive: 300 MB available space
Recommended:


OS: Windows 7

Processor: 1 GHz

Memory: 1 GB RAM

DirectX: Version 9.0c

Hard Drive: 500 MB available space
Mac System Requirements
Minimum:


OS: 10.7

Processor: 2 GHz

Memory: 1024 MB RAM

Graphics: Intel HD 40100

Hard Drive: 200 MB available space
Linux System Requirements
Minimum:


OS: Ubuntu 12.04

Processor: 2 GHz

Memory: 1024 MB RAM

Graphics: Intel HD 4000

Hard Drive: 200 MB available space
Helpful customer reviews
Title:
Imagine Me
Genre:
Action
,
Adventure
,
Indie
,
Early Access
Developer:
KinifiGames LLC
Publisher:
KinifiGames LLC
Release Date:
Mar 14, 2014
Languages:
| | Interface | Full audio | Subtitles |
| --- | --- | --- | --- |
| English | | | |