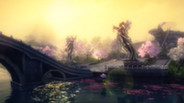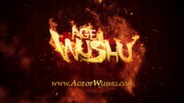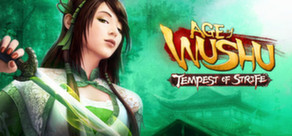 Age of Wushu is a free, action MMORPG based in an ancient Chinese world of kung fu. The game features eight different martial art schools to choose from, dazzling aerial duels, and a sophisticated system of combos and counters.
Release Date: Mar 27, 2014
Watch all 2 trailers
September 17
Greetings!

It is with a heavy heart that I am here today to announce the end of Age of Wushu's partnership with Steam. Through our partnership with Steam, we have been able to reach an audience which has been instrumental in the growth of our player base. However, in the best interest of our community and in-game economy, we have decided to part ways with Steam.

By October 13th, 2014 you will no longer be able to access your Age of Wushu account through Steam.

While we are ending our partnership with Steam, our servers will remain active, and your accounts may be transferred from Steam to Snail account types.

To help facilitate this process, we have introduced a new NPC in game.

Exchange Master is located near every mortuary in major citites.
For example: (330, 742) in the Suzhou scene.

To transfer your account type from Steam to Snail, simply perform the following steps:
1. Log into the Steam account you wish to transfer to Snail.
2. Head to the Exchange Master NPC in game.
3. Create a new Age of Wushu account at http://www.ageofwushu.com
4. Type in the Account ID from step 3, into the input box at the Exchange Master NPC.
5. Every character has 2 chances to submit a transfer request through the NPC. The newest submission will be the final selection.

Transfers will be made weekly until October 13th, 2014.

Active immediately, all in-game purchases through Steam have been disabled.
11 comments
Read more
September 16
Greetings!

All Age of Wushu servers will undergo server maintenance on 9/17/14.

Start - Wednesday, September 17, 2014 - 3:00 AM CDT (Wednesday, September 17, 2014 - 1:00 AM PDT)
End - Wednesday, September 17, 2014 - 7:00 AM CDT (Wednesday, September 17, 2014 - 5:00 AM PDT)

All services will return to normal after the maintenance period.

Patch Notes
1. Bug Fix - Task - Fishing in Peach Blossom Pond - Task items have been fixed.
2. Localization - Auction System - Chinese characters should no longer be displayed.
3. Localization - Dragon & Tiger Tournament - "Snow Sword" removed from competition rules.
4. Localization - Weakness Debuff - Description has been updated.
5. Gameplay Update - Youyun Prefecture - Minimal participants for launch has been decreased to 20, or 10 from each opposing side.
6. Bug Fix - Nvidia 750 Graphic Card - Using this card will no longer decrease game performance.
7. Event Update - Mid-Autumn gift Pack - Removed from 45 minute online gift.
8. Localization - Title - The Loner Who Seeks Defeat is now displayed properly.
9. Skill Set - Hu Family Blade - Added to Jianghu Doctor's Exchange.
0 comments
Read more
Reviews
"Age of Wushu brings fresh life to stale genre features, and even gives your character an intriguing, danger-filled life when you're offline."
IGN

"Age of Wushu is more of a creative attempt at trying to escape the box of classic MMO design then it is something completely new and different."
Ten Ton Hammer

"This is a successful blend of familiar MMO concepts with plenty of unique twists"
Cheat Code Central

About the Game
Age of Wushu: Snail Games' topnotch sandbox MMORPG that lets player become an aspiring Kung-Fu master and experience the captivating, oriental world of Ancient China. By combining revolutionary combat with beautiful renderings, players will master a variety of martial skills as they delve into a unique self-realization path to the pinnacle of power.
Players are given tons of freedom unparalleled in modern MMORPGs in their journey to master the ancient Chinese martial arts, to delve into their character's unique story, to face the consequences of every action, and to fulfill their destiny.
Key Features
Sophisticated, Revolutionary Combat
The challenging combat system offers a flashy visual feast: in essence, it boils down to utilizing countering combinations of Overt, Feint and Parry to strategically overcome your opponents. Experience dazzling aerial fights and graceful combo moves! Imagine fight & chase scenes in Hero or House of Flying Daggers: soar through the air with flight prowesswhile you skirmish all over the city.
An Alluring, Vivid World
Traverse through cities with enchanted waterways and bridges, Imperial palaces of golden grandeur, tavern bustling with merchants and sinister alleyswith lurking black figures – immerse yourself in the most realistic and enchanted depiction of Ming Dynasty ever created. In the lawless world of Wuxia, we deliver classic architectures and breathtaking landscape straight into your view. Age of Wushu – a world filled with natural and human wonders.
Dynamic Encounters, Endless Adventures
Events in Age of Wushu are not planned, but experienced. These experiences are mysterious and can occur without any warning. You could run into a bit of serendipity or find yourself in a bit of trouble. Some of them could confer a life-changing set of martial arts skills without the player having to lift a finger. Or you could wear yourself out, only to receive a reward as valuable as a simple stone.
The Choice is Yours
The game puts an emphasis on freestyle PvP and sandbox aspects by implementing ample related system: gratitude and revenge where the game makes sure you remember your killers, player/NPC affinity, random encounters, challenges & instances, secondary factions and an elaborate guild system that often require political choices in forging allegiances. With the addition of an expansive gathering\crafting system, you decide how to live in the lawless world of Jianghu. Become a successful merchant, a righteous constable or an outlaw that disregard all rules: the choice is always yours.
System Requirements
Minimum:


OS: Windows® 8 /Windows® 7 (32/64-bit)/Vista/XP

Processor: Pentium 4 2.4Ghz or equivalent

Memory: 1 GB RAM

Graphics: GeForce6600 or equivalent,Video memory: 128MB

DirectX: Version 9.0

Network: Broadband Internet connection

Hard Drive: 10 GB available space
Recommended:


OS: Windows® 8 /Windows® 7 (32/64-bit)/Vista/XP

Processor: Pentium Dual-Core E6 series or equivalent

Memory: 2 GB RAM

Graphics: GeForce9600GT or equivalent,Video memory: 512MB

DirectX: Version 9.0

Network: Broadband Internet connection

Hard Drive: 10 GB available space
Helpful customer reviews