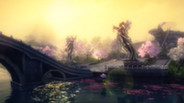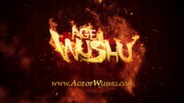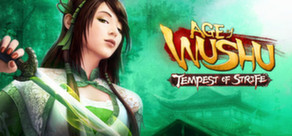 Age of Wushu is a free, action MMORPG based in an ancient Chinese world of kung fu. The game features eight different martial art schools to choose from, dazzling aerial duels, and a sophisticated system of combos and counters.
Data de lançamento: 27 Mar 2014
Ver todos os 2 trailers
Conteúdo transferível para este produto
29 julho 2014
All Age of Wushu servers will undergo server maintenance on 7/31/14.

Start - Thursday, July 31, 2014 - 2:00 AM CDT (Thursday, July 31, 2014 - 12:00 AM PDT)
End - Thursday, July 31, 2014 - 6:00 AM CDT (Thursday, July 31, 2014 - 4:00 AM PDT)

This maintenance will herald Age of Wushu's next expansion, Warrior's Ascension featuring the Sky Ladder Tournament!

Season 1 of the Sky Ladder Cross Server Tournament System will begin on 8/6/14!

Patch Notes
1. Expansion Launch - Warrior's Ascension (Information Page Here - http://www.ageofwushu.com/static/wulin_event/)
2. New Skill Set - Holy Wind Technique - In cash shop for a limited time.
0 comentários
Ler mais
22 julho 2014
Greetings!

All Age of Wushu servers will undergo server maintenance on 7/23/14.

Start - Wednesday, July 23, 2014 - 3:00 AM CDT (Wednesday, July 23, 2014 - 1:00 AM PDT)
End - Wednesday, July 23, 2014 - 7:00 AM CDT (Wednesday, July 23, 2014 - 5:00 AM PDT)

This maintenance does not include a client update. We are preparing the Warrior's Ascension client update for 7/31.

Patch Notes
1. Silver Viper Event - Prayer Event Activated.

http://www.ageofwushu.com/forums/viewtopic.php?f=11&t=23856
0 comentários
Ler mais
Análises
"Age of Wushu brings fresh life to stale genre features, and even gives your character an intriguing, danger-filled life when you're offline."
IGN

"Age of Wushu is more of a creative attempt at trying to escape the box of classic MMO design then it is something completely new and different."
Ten Ton Hammer

"This is a successful blend of familiar MMO concepts with plenty of unique twists"
Cheat Code Central

Acerca do Jogo
Age of Wushu: Snail Games' topnotch sandbox MMORPG that lets player become an aspiring Kung-Fu master and experience the captivating, oriental world of Ancient China. By combining revolutionary combat with beautiful renderings, players will master a variety of martial skills as they delve into a unique self-realization path to the pinnacle of power.
Players are given tons of freedom unparalleled in modern MMORPGs in their journey to master the ancient Chinese martial arts, to delve into their character's unique story, to face the consequences of every action, and to fulfill their destiny.
Key Features
Sophisticated, Revolutionary Combat
The challenging combat system offers a flashy visual feast: in essence, it boils down to utilizing countering combinations of Overt, Feint and Parry to strategically overcome your opponents. Experience dazzling aerial fights and graceful combo moves! Imagine fight & chase scenes in Hero or House of Flying Daggers: soar through the air with flight prowesswhile you skirmish all over the city.
An Alluring, Vivid World
Traverse through cities with enchanted waterways and bridges, Imperial palaces of golden grandeur, tavern bustling with merchants and sinister alleyswith lurking black figures – immerse yourself in the most realistic and enchanted depiction of Ming Dynasty ever created. In the lawless world of Wuxia, we deliver classic architectures and breathtaking landscape straight into your view. Age of Wushu – a world filled with natural and human wonders.
Dynamic Encounters, Endless Adventures
Events in Age of Wushu are not planned, but experienced. These experiences are mysterious and can occur without any warning. You could run into a bit of serendipity or find yourself in a bit of trouble. Some of them could confer a life-changing set of martial arts skills without the player having to lift a finger. Or you could wear yourself out, only to receive a reward as valuable as a simple stone.
The Choice is Yours
The game puts an emphasis on freestyle PvP and sandbox aspects by implementing ample related system: gratitude and revenge where the game makes sure you remember your killers, player/NPC affinity, random encounters, challenges & instances, secondary factions and an elaborate guild system that often require political choices in forging allegiances. With the addition of an expansive gathering\crafting system, you decide how to live in the lawless world of Jianghu. Become a successful merchant, a righteous constable or an outlaw that disregard all rules: the choice is always yours.
Requisitos do Sistema
Minimum:


OS: Windows® 8 /Windows® 7 (32/64-bit)/Vista/XP

Processor: Pentium 4 2.4Ghz or equivalent

Memory: 1 GB RAM

Graphics: GeForce6600 or equivalent,Video memory: 128MB

DirectX: Version 9.0

Network: Broadband Internet connection

Hard Drive: 10 GB available space
Recommended:


OS: Windows® 8 /Windows® 7 (32/64-bit)/Vista/XP

Processor: Pentium Dual-Core E6 series or equivalent

Memory: 2 GB RAM

Graphics: GeForce9600GT or equivalent,Video memory: 512MB

DirectX: Version 9.0

Network: Broadband Internet connection

Hard Drive: 10 GB available space
Análises úteis de clientes