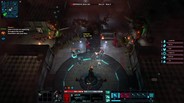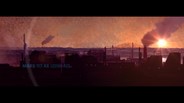 The Red Solstice is a tactical 8 player co-op survival game set in the distant future on Mars. Join the fight and lead your customized squad as you roam freely over huge maps, completing random objectives and dealing with random events. The goal is to strategize, survive and conquer by any means necessary.
Release Date: Jul 10, 2014
Watch all 2 trailers
Early Access Game
Get instant access and start playing; get involved with this game as it develops.
Note: This Early Access game may or may not change significantly over the course of development. If you are not excited to play this game in its current state, then you may want to wait until the game progresses further in development. Learn more
What the developers have to say:
Why Early Access?
"As a small team, Early Access is a great way for us to... well... get the game into your hands early! We'll be able to get important gameplay feedback to make sure it's as fun as it can be, and at the same time polish any rough edges, add much more content, and get the game ready for final launch!"
How long will this game be in Early Access?
"It will be in Early Access until we're ready to release it. We're anticipating at least a few months."
How is the full version planned to differ from the Early Access version?
"The full version will have much more content, more skills, additional missions, new monsters, etc. We also expect to get further feedback during Early Access that will help us determine what
you
want to see in the final game."
What is the current state of the Early Access version?
"Intel HD Graphics - NOT SUPPORTED
Windows XP - NOT SUPPORTED
Single-player mode is not yet available in Early Access, but will be added for the final launch.
Stability and bugs:
There are some rough edges and the game may crash on occasion. However, it's already very playable thanks to early alpha testing, and we're absolutely looking for your feedback to make sure it's as good as it can be. We're very passionate and will be online pretty much 24/7 to gather any concerns or bug reports you have, in order to fix the problems and update the game as quickly as possible.
Gameplay content:
There are several different game modes available already to keep you entertained. Most of the skills are done, and we're working on adding more throughout Early Access. You can advance through the full 25 ranks in each of the 8 playable classes, though there's still more work to be done on each class. If story is your thing, there are two primary mission storylines with four missions each, along with numerous bosses and lots of enemies. Most of the weapons and powerups have also been implemented. Needless to say, we feel there's already a lot of content to enjoy!
We really love this game and are/will do anything that's necessary for our Early Access and -- eventually -- the full launch to be a success.
If you have any questions, suggestions on bugs, please do report. :)
Currently in early access you can advance your character, play multiplayer game in sessions with all 8 classes and try to survive for 1h in random encounters."
Will the game be priced differently during and after Early Access?
"We are offering some great discounts and bundles during Early Access, so by purchasing early you're definitely getting a great deal. The price will be higher at launch."
How are you planning on involving the Community in your development process?
"We're looking for YOU to provide as much feedback and bug reports as you can! We want The Red Solstice to be one of the best co-op/multiplayer games on Steam, and we'll need YOUR help to get it there. Feel free to ask us any questions on the Steam forums, our
Facebook page
,
Twitter
or wherever else you want. We'll also schedule frequent play sessions and special events with the development team, so keep your eye out!"
Read more
Buy The Red Solstice 4-Pack
Includes four copies of The Red Solstice - Send the extra copies to your friends!
August 9th, 2014
Hello everyone again!
We're trying to balance beetwen bugfixes, balance changes, new content and network. As the bugs are eliminted we will be focusing more on network code and new content itself.

We resolved some of the issues that were problematic and were annoying players, as well as some more crashes!

One notable thing is, for people that wanted bigger resolutions, that's in now, also added a confirmation window if you are chaning resolution.

Upcoming changes for future versions are:
- more bosses!
- more skills!


Change log!

1.88
COMMON
- force swap to "assault" class fixed
- manual targeting will not be drawn anymore if player is dead
- added info for minimal shiva range
- added info for artillery minimal range
- updated Seismic Resonator Item description
- Heavy Support, Ammunition Link at lvl3 gives "Swap Ammo" ability now

GUI
- added higher resolutions + confirm button if you wanna change resolution

GAMEPLAY
- resonator is destructible and will die upon recieving EXPLOSION, SEISMIC or ENERGY damage
- hal9k cannot be used by any other then leaders anymore
- last 800 XP from evac can be gained only if 100% of the squad makes it, in any other case, only percentage based on evacuated members will be given
(this is to prevent ditching your squad members and runing for evac, because people who died 10m from evac lost around 750XP that way)
- FM reduces monster hp by 10% instead of 12%
- swarm reduces monster hp by 5% and gives 6% XP more
- hellspawn seismic res increased from 60 to 75

FIXES
- added failsafe so movespeed won't be calculted on dead marines(caused crashes in some cases)
- fixed some problems where game might crash
- fixed issue in prologue regarding savestats
- fixed distance glitch with vanguard
- improved monster death trigger(should be less neverending "wanna-die" monster animations)

7 comments
Read more
August 2nd, 2014
New update is up!

We're trying to balance between adding new stuff and fixing old stuff so all of us are working on few a different areas... networking, gameplay, bug fixing, etc.

In this update we bring you a very nice encounter at the end of Insurgents mission. It will be hard, you will suffer, and you will feel EPIC after you defeat this newly finished BOSS > Vivian Parks - Nyx :) Study, make tactics, and defeat it!

We also added a new achievement! M.E.R.C.S, new ones coming soon!

There are also some new skills for certain classes and of course we're tweaking/fixing stuff you were annoyed by.

There has been a huge issue with a bug that occurred, having people earn a lot more experience for Fast Evacs.

This led to players that had high ranks but were inexperienced for high waves, which was definitely not intentional. It's a huge bug on our side, so we addressed that asap. Now, additional XP is given for reaching high waves and killing bosses. Boom boom.

We're constantly working on improving our netcode as well as the stability of the game itself.. and more importantly, we are listening to the players! :)

Enjoy your survival!

Ironward


Change Log 1.83
------
NEW STUFF!!!

- plasma fire(spawns on wave 10)
- NYX endgame boss improved to the desired level of quality, have fun dying
- Marksman: nano trap working
- Heavy Support: ammo link will give 20 ammo to GAR weapon per level now
- Terminator: enabled vindicator energy system

GAMEPLAY & GENERAL

- pistol will be affected by light weapon component(assault)
- forced EVAC XP reduced, added additional XP for taking out bosses on high waves
- fixed issue with suppres area(heavy support) now each level will passively increase cone radius of minigun
- on BUNKER MODE, after wave 9, no player will recieve revival anymore, this is to be consinstent with normal mode
- Medic: lifedrone revival tweaked to 140-90 sec(max level)
- Medic: lifedrone will restore full combat suit levels now
- turrets can be activated again in prologue with powercells
- Hal9k can be used again
- fixed bug where heavy support could have 2 BETAIV active on themslves providing unlimited ammo
- fixed bug with beta IV freq causing players to gain ammo(only 1 aura can be active at a time on same person now)
ACHIEVEMENTS
- added [M.E.R.C.S.] achievement!

GUI

- character and mission dialog will no longer block mouse interaction
- red storm description fixed
- added icon for directional explosive
- added LOBBY button on right side for regional/gloval, left side is NOT used anymore

COMMON

- bulgakova in prologue changed to female model
- sector boundaries fixed
- game will now remember setup you used for your last game
- continued working on improving stability of game
- fixed voice messages desyncing themselves(first part)

NETWORK

- resolved some monster sync issues
11 comments
Read more
About the Game
The Red Solstice
is a tactical, 8-player, co-op survival game set in the distant future on Mars.
One game session can last up to one hour, during which players can roam freely over huge maps, completing randomized objectives and dealing with random events.
The goal is to try to survive and conquer by any means necessary. Get stronger every time. Level up to unlock new weapons and abilities. Try to survive the storm.
Key features
Take the Lead: Issue commands and set waypoints and objectives for your friends as you outsmart and outgun your way through the derelict domiciles of Tharsis.

Play Your Way, Together: With support for 8-player co-op, play as one of 8 distinct, customizable classes. Each with unique abilities and traits.

Odd Jobs: Tackle an onslaught of randomly generated events with just one hour to make your mark. From zone defense to supply retrieval, you're never short of enemies to kill and objectives to complete.

Earn and Learn: Kill to earn experience points and unlock new abilities and classes. Heal allies, deploy turrets, launch grenades, set traps and much, much more.

Game NOT Over, Man: Killing ain't easy. Drive back untold Martian horrors in multiple modes, maps and difficulties and get stronger every time. Even if you perish.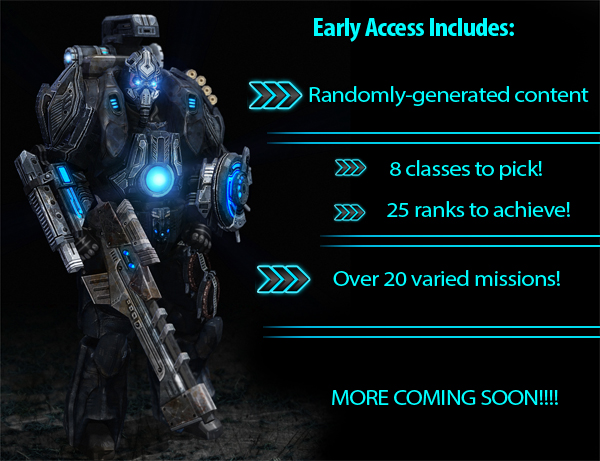 NOTICE:
It's still Early Access and there are some rough edges and known issues with Windows XP & Intel HD graphics!
System Requirements
Minimum:


OS: Windows 7 or Later

Processor: Intel Core i5-2320 CPU @ 3.00 Ghz or Better

Memory: 2 GB RAM

Graphics: ATI Radeon HD 3800 / Nvidia GeForce 9600 GT or Better

Network: Broadband Internet connection

Hard Drive: 1 GB available space

Sound Card: A Fine High Definition Audio Device Never Hurt Anyone

Additional Notes: OpenGL / OpenAL
Helpful customer reviews
Title:
The Red Solstice
Genre:
Action
,
Indie
,
RPG
,
Strategy
,
Early Access
Developer:
Ironward
Publisher:
Nkidu Games Inc.
Release Date:
Jul 10, 2014
Languages:
| | Interface | Full audio | Subtitles |
| --- | --- | --- | --- |
| English | | | |
Awards
Selected Projects at Game Connection "2013"
Nominated finalist at Reboot Develop Indie Game Awards "2014"