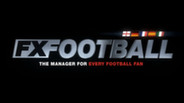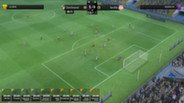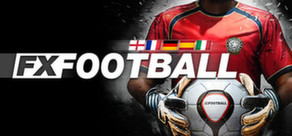 User-friendly, easy to grasp and fun to master. FX Football believes in offering a game system designed for every football fan out there: agile, powerful, full of options and extremely fun.
Release Date: Jun 2, 2014
Watch all 2 trailers
Downloadable Content For This Game
May 28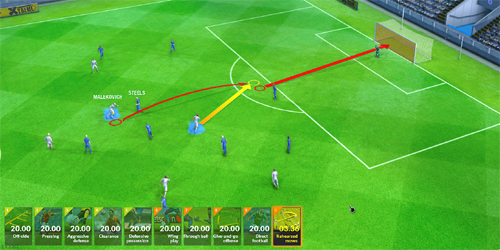 FX ELEVEN UPDATED TO VERSION 2.5
3D MATCH
FX Eleven has been updated with the 3D MATCH DLC, the simulator that lets you enjoy the matches in their entire dimension.
Overhead kicks, superb chips, diving headers, give and goes... The game cameras provide you with real-time action and replays from all angles.
Also, in the culminating moments of each match, the eCam ("emotion camera") comes into play. Hold your breath and observe the outcome of the play.
And of course, with the 3D Match you'll still be the one calling the shots from the side-line, in real-time, so that victory won't slip through your fingers.
Thanks to the 3D Match, FX Eleven takes a step forward in its evolution and becomes FX FOOTBALL, the manager for every football fan.
In the FX Football Official Guide you will find a video that demonstrates all of the possibilities in the 3D Match mode.
OTHER NEW FEATURES
Revision and update of the results system on detecting misalignments in the calculation of player moral after a match in relation to the score obtained, for the quality of the rival, for the classification of the teams and if the match was played home or away.

Revision of the statistics system. As of now, only the details of the official matches will be taken into account when assigning the scores and acquisition of achievements.

Incorporated, by request of the community, the selection of currency type (Euro, Pound Sterling, US Dollar or Ruble) in which the game displays financial data.

Improvements to the AI and animations in the simulator.

Renovation to the visualization of the stadiums.

Enhancements to the kit and player textures.

Optimization of the game performance during simulator play.
ESPAÑOL
FX ELEVEN ACTUALIZADO A LA VERSIÓN 2.5
3D MATCH
FX Eleven se ha actualizado con el DLC 3D MATCH, el simulador que te permite disfrutar de los partidos en toda su dimensión.
Remates en plancha, chilenas, vaselinas, paredes al primer toque... Las cámaras del juego te ofrecen las jugadas y sus repeticiones desde todos los ángulos.
Además, en los momentos culminantes entra en juego la eCam ("emotion camera"). Contén el aliento y observa el desenlace de la jugada.
Y, por supuesto, con el 3D Match seguirás siendo tú quien tome todas las decisiones tácticas desde la banda y en tiempo real para que la victoria no se te escape.
Gracias al 3D Match, FX Eleven da un paso más en su evolución y se convierte en FX FOOTBALL, el manager para todos los aficionados al fútbol.
En la Guía Oficial de FX Football encontrarás un vídeo que te muestra todas las posibilidades del 3D Match.
OTRAS NOVEDADES Y MEJORAS
Revisión y actualización del sistema de resultados al detectar desajustes en el cálculo de la moral de los jugadores tras el partido en función del resultado obtenido, de la calidad del rival, de la clasificación de los equipos y de si era un partido jugado como local o visitante.

Revisión del sistema de estadísticas. Ahora solo se tendrán en cuenta los datos de los partidos oficiales para la asignación de puntuaciones y la consecución de logros.

Incorporada, a petición de la comunidad, la selección de la moneda (euro, libra, dólar USA o rublo) en la que el juego muestra los datos económicos.

Mejoras de la IA y del sistema de animaciones del simulador.

Perfeccionamiento de la visualización de estadios.

Mejoras de las texturas de las equipaciones.

Optimización del rendimiento del juego durante el simulador.
ITALIANO
FX ELEVEN AGGIORNATO ALLA VERSIONE 2.5
3D MATCH
FX Eleven è stato aggiornato con il DLC 3D MATCH, il simulatore che ti consente di goderti le partite in tutta la loro grandezza.
Tiri di testa, rovesciate, pallonetti, triangolazioni e passaggi di prima... Le visuali del gioco ti offrono le giocate e i loro replay da tutte le angolazioni.
Nei momenti culminanti inoltre, entra in gioco la eCam ("emotion camera"). Trattieni il respiro e osserva lo sviluppo della giocata.
E, naturalmente, con il 3D Match sarai sempre tu a prendere tutte le decisioni tattiche dalla fascia e in tempo reale, per non farti sfuggire la vittoria.
Grazie al 3D Match, FX Eleven fa un passo avanti nella sua evoluzione e si trasforma in FX FOOTBALL, il manager per tutti gli appassionati di calcio.
Nella Guida Ufficiale di FX Football troverai un video che ti mostra tutte le possibilità del 3D Match.
ALTRE NOVITÀ E MIGLIORIE
Revisione e aggiornamento del sistema di risultati dopo aver individuato delle alterazioni nel calcolo del morale dei giocatori a fine partita in base al risultato ottenuto, alla qualità del rivale, alla classificazione delle squadre e a seconda che si trattasse di una partita giocata in casa o in trasferta.

Revisione del sistema de statistiche. Ora si terrà conto solo dei dati delle partite ufficiali per l'assegnazione di punteggi e per il conseguimento di meriti.

Integrata, su richiesta della comunità, la selezione della moneta (euro, sterlina, dollaro USA o rublo) in cui vengono mostrati i dati finanziari del gioco.

Migliorie della IA e del sistema di animazioni del simulatore.

Perfezionamento della visualizzazione degli stadi.

Migliorie delle texture delle divise.

Ottimizzazione del rendimento del gioco durante il simulatore.
4 comments
Read more
May 5
FX ELEVEN UPDATED TO VERSION 2.4.3.
STEAM WORKSHOP
FX Eleven has been updated with Steam Workshop, allowing you to interchange Community Teams (personalized Teams created with the My Team editor) with players from around the world.
As from now you can upload your Shields and Kits to Workshop, as well as Player and Team names, so that you can share them with the growing FX Eleven community.
In the same way, you will be able to incorporate the Community Teams published on Workshop by other users into your own games.
In the Official FX Eleven guide you will find a Tips Video explaining how to create your own Community Team and share it with users around the world.
OTHER NEW FEATURES AND IMPROVEMENTS
Modifications to Shield designs to add a greater variety of Shields applied to the Teams.

Improvements to the textures and camera of the My Team Kit Editor.

Game-play tuning.

Errors resolved in various users' games and the message system.
ESPAÑOL
FX ELEVEN ACTUALIZADO A LA VERSIÓN 2.4.3.
STEAM WORKSHOP
FX Eleven se ha actualizado con el Workshop de Steam, que te permite intercambiar Community Teams (equipos personalizados creados con el editor My Team) con jugadores de todo el mundo.
A partir de ahora podrás subir al Workshop tus escudos y equipaciones, así como los nombres de los jugadores y equipos para compartirlos con la creciente comunidad de FX Eleven.
Del mismo modo, podrás incorporar a tus partidas los Community Teams publicados en el Workshop por otros jugadores.
En la Guía Oficial de FX Eleven encontrarás un vídeo que te explica cómo hacer tu propio Community Team y compartirlo con jugadores de todo el mundo.
OTRAS NOVEDADES Y MEJORAS
Modificaciones en el diseño de escudos para añadir más variedad a los escudos asignados a los equipos.

Mejoras de texturas y cámaras en el editor de equipaciones.

Ajustes de jugabilidad.

Solución de errores en partidas de varios jugadores y en el sistema de mensajes.
ITALIANO
FX ELEVEN AGGIORNATO ALLA VERSIONE 2.4.3.
STEAM WORKSHOP
FX Eleven è stato aggiornato con il Workshop di Steam, che ti consente di scambiare Community Teams (squadre personalizzate create con l'editor My Team) con giocatori di tutto il mondo.
Da questo momento potrai incorporare al Workshop i tuoi stemmi e le tue divise, come anche i nomi dei giocatori e delle squadre per condividerli con la crescente comunità di FX Eleven.
Allo stesso modo, potrai integrare alle tue partite le Community Teams pubblicate nel Workshop da altri giocatori.
Nella Guida Ufficiale di FX Eleven troverai un video che ti spiega come creare la tua Community Team e condividerla con altri appassionati dello sport sovrano.
ALTRE NOVITÀ E MIGLIORIE
Modifiche nel disegno degli stemmi per donare una maggior varietà agli stemmi assegnati alle squadre.

Migliorie in texture e visuali nell'editor dell'equipaggiamento.

Adattamenti di giocabilità.

Soluzione di errori in partite multiplayer e nel sistema di messaggi.
3 comments
Read more
Reviews
"FX has found a new football manager formula with a personality of its own. A simple game you will quickly enjoy that has much greater depth than its predecessor."
76/100 – IGN

"FX Football has without a doubt become a true and excellent alternative to the Football Manager saga."
7/10 – http://www.z-giochi.com/recensioni/fx-calcio-2-0-recensione-112708

Steam Workshop

About the Game
THE FOOTBALL MANAGER FOR EVERY FAN
User-friendly, easy to grasp and fun to master. FX Football believes in offering a game system designed for every football fan out there: agile, powerful, full of options and extremely fun.                                                                                                                                                                                                     
A LEADER IN THE LOCKER ROOM...
Signing the new contract. Getting to know your squad. Discovering the club's facilities. Being presented to your supporters. Finding your starting lineup. Bringing out the best in every player. Watching them grow under your guidance. Cheering them on when they display rehearsed moves on the field. Feeling the fans' support...
It's small details like these that remind you why you love football.
... A MANAGER IN THE OFFICE
As the club's manager,
you will be responsible for making all the decisions: expanding the stadium, hiring your coaching staff, signing and renewing players, fixing ticket prices...
Lay the foundations for a truly competitive team.
... AND A MENTOR IN THE ACADEMY
Plan and direct your youth divisions' tactics and training sessions.
Keep an eye on every one of your young footballers until you find a true talent. Enhance his performance by increasing his confidence: give him the chance to play with the first team and realize his full potential. You might just turn him into a world-class star.
Key features
Make yourself a career as club manager and work your way up to the top. Win achievements with different teams. Earn yourself a reputation: "Lucky charm", "Giant Killer" or "Professor", an expert in finding future stars in your youth divisions, among many others.

United Kingdom, Germany, France, Spain, Italy... The first and second divisions of all of these competitions are played simultaneously, along with the third division in the Spanish and Italian championships. Leagues, cups, international tournaments, preseason matches... 450 teams, each and every one of them in constant evolution.

More than 11,700 players created one by one that will become truly unique under your leadership. Players grow and evolve depending on your actions. Throughout their career they can acquire "Achievements" that will in turn affect the entire game universe.

Upgrade and expand your stadium, customizing the facilities to adapt them to the football club you wish to create.

Don't just sit on the bench. Make decisions and apply them from the sideline to change game dynamics: choose when your team should put pressure on rival players, when to use the flanks, when to keep the ball... Or design your own moves on the field in real time!

Instantly customize players, kits and shields with MyTeam, the editor that gives you total control; create your ideal squad, a club with football legends, or the team of friends you play with on the weekends.

A game in constant evolution with new features suggested by the community: manager track record; fun and agile transfer system; squad stats; player evaluation after each match; top scorers, goalkeepers and footballers with most assists; lineup of the week; sponsors; trophy room; man-to-man markings...
Press Reviews
VANDAL (Score: 78)
A fun title that is highly recommendable. While easy to play, it does not lack depth; it has a really promising player ecosystem and a very solid editor.

MICROMANIA (Score: 90)
FX has been able to create, polish and expand a new manager concept that lets players feel the excitement of being a coach. A game you will love if you like football.

HOBBYCONSOLAS (Score: 8)
A great evolution from the first title and a very promising franchise. Thanks to the performance attribute, every player in FX Football is unique.
User Reviews
"This game is addictive: I'm a totally hooked! It has nothing to do with other managers where you get lost amongst the thousands of options and never-ending data loading... This one is straightforward!"
(Arresius, FXFutbolmanía forums)

"I like the whole coaching module: lineup, tactics and training. It makes you think and make different decisions each week. It is easy to understand yet hard to make the most out of everything the game has to offer..."
(Eucarlinhos, FXFutbolmanía forums)

"I think it's a great game with even greater potential; the interactivity when watching a match, the possibility of practicing tactics and plays to obtain extra seconds, a game that is both original and strategic, you can find everything at a simple glance."
(Loki, FXFutbolmanía forums)
System Requirements
Minimum:


OS: Windows XP SP3

Processor: Pentium 4 3.2 GHz

Memory: 2 GB RAM

Graphics: Intel Series 4, NVIDIA GeForce 6600, ATI Radeon X1600 or higher with 256 MB

DirectX: Version 9.0c

Hard Drive: 650 MB available space

Sound Card: DirectX Compatible
© FX Interactive
All rights reserved
Helpful customer reviews
Title:
FX Football - The Manager for Every Football Fan
Genre:
Simulation
,
Sports
,
Strategy
Developer:
FX Interactive
Publisher:
FX Interactive
Release Date:
Jun 2, 2014
Languages:
| | Interface | Full audio | Subtitles |
| --- | --- | --- | --- |
| English | | | |
| Italian | | | |
| Spanish | | | |