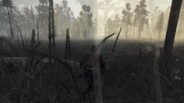 The Stomping Land is a multiplayer survival game about living in a world with dinosaurs.
Release Date: May 30, 2014
Watch HD video
Early Access Game
Get instant access and start playing; get involved with this game as it develops.
Note: This Early Access game may or may not change significantly over the course of development. If you are not excited to play this game in its current state, then you may want to wait until the game progresses further in development. Learn more
What the developers have to say:
"Greetings, hunters!
The Stomping Land game is currently under development.
It has had a year of progress and will continue to undergo production with frequent updates until the end of 2015.
The sole purpose of its current release is to have enthusiasts of survival and dinosaur games provide their first-hand insight and feedback while the game is early in development.
If you wish to jump into a more finalized gameplay experience, it is recommended to not purchase the game until release, as all features require balancing, bugfixing, and updates for smoother implementation.
The price of the game is a one time purchase, and will not increase for release, so you may choose to wait if you prefer a more complete experience from the start.
The purpose of the full price for Early Access is to filter in survival and dinosaur enthusiasts who embrace the development process. So if you are unsure, there is no disadvantage in waiting.
Here are the major gameplay features currently implemented:
6 Dinosaurs: Styracosaurus, Carnotaurus, Gallimimus, Parahelicoprion, Ankylosaurus, Stygimoloch
Free-roam island with lakes/rivers/caves/forests and a surrounding beach/ocean
Persistent Day/Night cycle with random rain+fog
PVP weapon combat including roping prisoners
Crafting system includes campsite items(teepee/firpit etc). Craftable weapons include a bow and arrow, spear, and bolas
Swimming + Fish + Spearfishing
Tamable/Mountable dinosaurs
Random dinosaur stampedes
Tribe establishment with isolated chat
Offline play (same game, solo)
Dedicated servers hosted by players
Persistent character data per server
Updates
There will be a total of 15 dinosaurs implemented by release, as well as many more craftable items/weapons
Dinosaur AI is the only major feature very early in development, intended to be improved per dinosaur all the way until release.
The incentive to playing our Early Access game is to be able to voice a first-hand opinion for what your ideal dinosaur survival game would be, while it is still in development. So features are being presented and discussed with the playerbase on the forums.
If you would like to visit our community and see how everyone's discussions have helped shape the progress of the game, you can visit our forums at www.thestompingland.com/forum.
Thanks!
jig"
Read more
About the Game
The Stomping Land is a multiplayer survival game about living in a world with dinosaurs. Form tribes, setup camp, and hunt down Earth's historic beasts with the goal of becoming the dominant tribe on the island.

You are a hunter and a scavenger. You survive in a world with dinosaurs, and if any one of them catch you, they will end you in an instant. In fact, you can't kill most dinosaurs with ease, and the ones that you can don't provide plentiful amounts of food. It's the large ones that matter. The ones with bone crushing jaws and skull smashing tails that roam the island and fight each other, who provide the food you want. It's up to you to find methods of surviving for as long as possible, so you can tame these creatures to protect you from the relentless threatening engagements.

The Stomping Land game is currently under development, and we recommend to read the developer commentary above to get a solid insight on what to expect with your purchase.
System Requirements
Minimum:


OS: Windows XP

Processor: Intel Dual 2.4+ Ghz

Memory: 2 GB RAM

DirectX: Version 9.0c

Hard Drive: 2 GB available space
Recommended:


OS: Windows 7, Windows 8

Processor: Intel Quad 3.2+ Ghz

Memory: 4 GB RAM

DirectX: Version 11

Network: Broadband Internet connection

Hard Drive: 4 GB available space
Helpful customer reviews
Title:
The Stomping Land
Genre:
Action
,
Indie
,
Early Access
Developer:
SuperCrit
Publisher:
SuperCrit
Release Date:
May 30, 2014
Languages:
| | Interface | Full audio | Subtitles |
| --- | --- | --- | --- |
| English | | | |