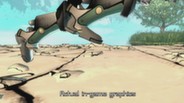 Use quick wits and quicker reflexes to carve your own path through the mysterious ruins of Cloudbuilt, floating high above the ground. Manipulate the laws of physics to avoid fatal hazards, dodge hostile robots and reach not just the end of each level, but the top of the global leaderboards too.
Release Date: Mar 20, 2014
Watch HD video
Downloadable Content For This Game
August 29
Hi everyone!

The beta that has been going on for a couple of weeks now has finally come to an end and the final build is now live!

We would like to thank everyone that participated, gave us feedback and helped test out the changes. We have made some smaller additional changes since the last live build in the beta including 7 new achievements to keep you busy for a while (I would hope for a week at least, but I know some of you are pretty quick with this stuff, so maybe that is hoping for too much!).

The changes in general are pretty large and can greatly impact the feeling of the game for beginners, but we have made sure to keep the play style of top level play as intact as possible and to not break any high scores with any of the changes. If you have any feedback on the changes or missed out on the beta, please feel free to tell us what you think in the comment section or in the discussion forums!

Here is a list of the changes included in this patch. Remember to verifying the integrity of your local content before playing to ensure you have the latest version of the game.


Version 1.2 (Build: 368869)
Changes to enemies to make them easier to read and understand while keeping true to their original intent:


Strike Turrets no longer shield themselves when they are about to die in combat, and can be killed straight up. However, they do defend themselves if you attack them when they can't see you.

Strike turrets heal themselves much quicker if forced into shielded mode.

Arachtoids have become easier to read and give more time to react to its different actions, but have also received smarter path finding and are capable of healing themselves when unable to fight back.

The time it takes for an Arachtoid to shield itself when it's attacked but can't fight back is now constant and a little longer than before.

Arachtoids' walking animations and animation feedback when about to wake up has been improved.

Drop mines can now damage enemies and get pushed by explosions.

Drone Hives is now killable. They can only be killed while they intend to attack you or any of its drones are still alive. (Now is your time for some sweet revenge!)

Drone Hives now have animations and effects when spawning drones making them easier to understand and spot from a distance when they engage you.

Hunters will now only keep their shield up for a limited time, and if you are skilled you can even take them out before the time is out.

Hunters and drones will now try to predict where you are moving to and attempt to intercept you. This is to make them a little more challenging for experienced players, and they be easier if you take a slower approach and try to duke them.

Lobber explosions now behave like one would expect and can damage you even if you hide behind minimal covers.

You are now unable to kill lobbers. It was possible before but had no feedback and added no value as no challenges were ever built with it in mind.

Guardians are now more affected by explosions and bullet impacts when they are dead meaning you can push them around more easily.

Improved player controls and interactions:


Wall running has been improved to give you more control over speed and direction, while also enabling you to transition between different wall running states. You will still benefit from knowing how to use your momentum, but wall interactions are less punishing, as it's easier to recover from small mistakes. (You can tweak the wall running behavior through the options menu and turn the transitions off if you prefer how things handled before).

Air control has been changed to feel more consistent and to easier make good air jumps.

Throwback state has been changed to take slippery surfaces into account and can be canceled by an air jump a little earlier.

Player now reacts more reasonably to spikes.

Wall slide state now behaves like a wall run for the first 0.5 sec to ensure that all wall run interactions behave consistently right as you land on the wall and have yet to have time to react to what state you entered. This will ensure much fewer accidents when doing quick wall jumps and drops.

When intending to climb up a wall the camera's forward direction is now taken into account in some situations to better read the intended action.

The deployment of checkpoints is now more intuitive and to cancel the deployment you need a more explicit action instead of just moving, making mistakes less likely.

A death camera has now been added that follow the player for a short moment after death.

The weapon has been improved to be able to disable homing if you aim straight at a target that is immune to homing, which makes it easier to target specific enemies in a group.

Fixed a bug where bullets clipped through walls if you stood too close to them and tried to shoot directly into them.

Added real raw mouse input.

Added gameplay options to customize the experience more.

Added info text for some of the alternatives in the options menu.

Optimized the rendering and batching systems of the engine. Giving some levels up towards 3 times the render performance on our testing hardware.

Added 7 new and a little different/unusual achievements.
There has been a lot of tweaks as you can see and we apologize if we have missed anything here, but this list should most changes and all major changes are here noted.
Hope you enjoy it!
The Coilworks/RSG Team
7 comments
Read more
July 22
Hi everyone!

Time for a quick update while you've all been enjoying the new Through The Fog DLC - we've been busy working on tweaks and improvements behind the scenes to continue making Cloudbuilt the best game it can be. As such, here's a full change log of the improvements, some of which are quite neat; for instance, we've got new achievements to earn and skins to unlock for Demi! And there's more where that came from… but we'll keep a lid on that for now. :D

Here's the change log in full. Remember to update your local content to ensure you have the latest version of the game to get the benefit.

Version 1.11 (Build: 331696)

Added: new achievements!

Added: four new skins to unlock.

Fixed: Command buffering a few frames before you are able to use boost
abilities after a jump, so the game won't eat your input (0.4f sec
buffer)

Fixed: If you are running along a wall and press the Jump key, but just
barely slide over the edge of the wall while you hold the Jump key down,
you will now jump instead of just fall

Fixed: A bug where you sometimes unintentionally started climbing
along sloping ledges without giving input

Added: A small flash to remind you that you have unused checkpoints
when passing by some specific areas in levels

Updated an old skin

Separated the skins in the Skins window into three tabs based on
difficulty of unlocking them

Improved some error messages

Fixed: A bug with texture loading

Some general memory and stability fixes

Fixed: A bug with the localisation that caused wrong localised text to
be displayed on the last build

Made the extra life icon more visible when changing life count and it
stays a little longer on the screen before disappearing
There are also a few things that we fixed along the way in previous updates that never made it into an 'official' change log announcement, so here they are too…
Fixed: General crash bugs

Fixed: A freezing bug in the tutorial level

Fixed: Some performance speed optimisations

Fixed: Bugs in the options window causing crashes

Fixed: A crash with font rendering and improved performance

Fixed: Buggy tutorial prompt

Tweaked: Start menu intro and added an Extras menu item

Added a new extra life pickup in 'What's To Come'

Added a Credits button to the Start menu under Extras

Added notifications in the result screen for unlocking skins, new
levels, and new record

Added more debug information to be able to track down future bugs
easier and faster

Animation of notifications and extra life counter in the result screen
can be speed up by clicking Skip (this now also works with a gamepad!)
Thanks and keep enjoying Cloudbuilt!
The RSG/Coilworks Team
4 comments
Read more
Reviews
"Cloudbuilt is a gorgeous free-running game with a touching metaphorical dimension."
8/10 – Eurogamer

"Could easily top game of the year lists… f*ck this brilliant bullsh*t."
Rock Paper Shotgun

"... primed to be an intensely challenging, beautifully stylised runner/platformer."
Total Biscuit

About the Game
A young woman, a mysterious world and dark clouds on the horizon... welcome to Cloudbuilt.

Cloudbuilt sees quick wits and even quicker reflexes become your closest friends as you carve your own path through the mysterious floating ruins high above the clouds. A game of speed, precision and freedom, use your rocket-powered exoskeleton and manipulate the laws of physics to avoid fatal hazards, dodge hostile robots and reach not just the finish line of each stage, but the top of the worldwide leaderboards too.

Packed with progressively challenging levels, as well as all manner of shortcuts and secrets to discover, Cloudbuilt's fast-paced competitive action will push the limits of gamers seeking a challenge time and time again.

Game Features
• Jaw-dropping visuals – A unique and utterly gorgeous cel-shaded art style makes the world of Cloudbuilt come alive like nothing you've ever seen.
• Run, jump, fight! – Cloudbuilt combines parkour-style platforming, action-packed gunplay and the fast-paced thrills of racing against the clock to create a hugely addictive and competitive game.
• Blaze a trail – Open level design allows you to reach each goal in all kinds of different ways. Carve your own route through any stage you like, then keep refining it to get the fastest time possible.
• Go your own way – Players can find their own route to the finish not just through each level, but also the game; a branching story across 22 levels offer seven unique worlds and four different endings to discover.
• Fight for supremacy – Finish stages quickly and make your mark on the global leaderboards. Find new shortcuts and use all your skill to climb as high as you can!
• A minute to learn, a lifetime to master – Rather than making players unlock abilities, Cloudbuilt gives you everything you need right from the start. Pick up the basics immediately, then discover skills you never knew you had and put them to good use!
System Requirements
Minimum:


OS: Windows 7

Processor: 2GHz Intel Dual Core processor

Memory: 2 GB RAM

Graphics: 512 MB OpenGL 3.2 compatible card

Hard Drive: 3 GB available space

Sound Card: Any compatible soundcard
Recommended:


OS: Windows 7

Processor: Intel Core i5 (or better)

Memory: 4 GB RAM

Graphics: Nvidia Geforce 560 Ti (or ATI equivalent)

Network: Broadband Internet connection

Hard Drive: 3 GB available space

Sound Card: Any compatible soundcard
© 2014 Coilworks A.B. All rights reserved. Licensed to and published by Rising Star Games Limited.
Helpful customer reviews