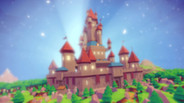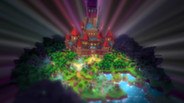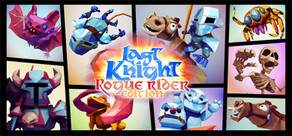 Last Knight is over-the-top jousting action in a beautiful brutal fantasy world! It comes with bucketloads of content and is inspired by outstanding third-person platformers like Crash Bandicoot.
Release Date: Mar 25, 2014
Watch all 3 trailers
Early Access Game
Get instant access and start playing; get involved with this game as it develops.
Note: This Early Access game may or may not change significantly over the course of development. If you are not excited to play this game in its current state, then you may want to wait until the game progresses further in development. Learn more
What the developers have to say:
Why Early Access?
"This extended edition comes with the work-in-progress Rogue Rider Adventure mode, it is a brand new experience made specifically for all the hardcore players. In that game mode you can make your own way through a randomly generated kingdom full of dangers and riches. But be careful there is no health, no lives and no checkpoints. Even bumping into a silly fence can mean the end of your adventure!"
How long will this game be in Early Access?
"Most of the game is already polished so it will not be long in Early Access anymore. It is only the Rogue Rider Adventure mode that still needs some work."
How is the full version planned to differ from the Early Access version?
"It will have the finished Rogue Rider Adventure mode besides the already finished Story mode and finished Endless Journey modes."
What is the current state of the Early Access version?
"It comes with the finished Story mode, the finished different Endless Journey modes and the Rogue Rider Adventure mode which is still heavily in development. As of now planned features for that mode are: items/gear (useful and shiny), shopping (traders and in villages), customization (rider and horse), eating (food), pooping (food remainings), exploding (too much food) and sleeping (play generated knightmares)."
Will the game be priced differently during and after Early Access?
"The price of the game will stay the same during Early Access. It will slightly increase after Early Access. Updates/dlcs/etc. will always be free, it will never have microtransactions and the randomly generated hats can even be shared!"
How are you planning on involving the Community in your development process?
"I like to really build upon the Rogue Rider Adventure mode and you can help me with your feedback to shape it to something truly great.
You can join the Last Knight group here to get all the update news:
http://steamcommunity.com//games/262210
Take part in discussions here:
http://steamcommunity.com/app/262210/discussions
You can also follow me on Twitter where I share lots of small bits of the development process:
https://twitter.com/TocoGamescom
"
Read more
September 10
There is now a new beta of the new update!

To download the beta simply go in Library > right click Last Knight > Properties > Betas Tab > select "Beta-new". You can then also go back out of it there as you like.

[UPDATE September 21]
Some more tweaks and fixes but this version will go live later today as the final. I can't put the change log list here because it goes over the max I can type in a announcement post! Well, here you go: http://www.tocogames.com/files/155newchanges.txt

[UPDATE September 20]
It is mostly just fixes but I also added a lance light ray thingy that helps with aiming. Particular useful with the new alternative camera and when you wear hats since it renders in front. It is default on but you also can set if off in the options.



- Added lance targeting ray (setting that is default on)
- Improved cinematic context sensitivity
- Improved some menu stuff
- Fixed Squire buy issues
- Fixed overlapping cinematic activation in rare cases
- Fixed reward screen animation glitch
- Fixed issues with mine bombs
- Fixed impact deformation break through explosion
- Fixed starving auto eat can activate while eating pickup
- Fixed continue death screen not aborting cinematic cam set
- Fixed Issues with rainbow powerup
- Fixed village selection bug
- Fixed second sight doing its thing with boulders/minebombs
- Fixed no red blinking when already max fat before ride start
- Fixed merged hat types not working (bunny masks and wooly hats changed)
- Fixed scratch post fx turning starving fx off
- Fixed quick select tile after world creation sometimes not work
[UPDATE September 17]
Mainly just wacked bugs and glitches but also tweaked some things,
added some cinematic animations and zoom for death stares. Zoom increases the intensity by 53%.

- Changed that there are no skeletons in curves
- Changed RRA hat drop rate to be right (less)
- Improved underpants knight and bucket squire
- Tweaked starving speed to be lower and digestion skill more effective
- Tweaked RRA power ups to be priced lower
- Tweaked start camera animations
- Tweaked cinematic cameras
- Tweaked lava pool rays to be less
- Fixed tombstone riding skeleton knight glitch
- Fixed localization text of main menu floating around
- Fixed hat not getting lost with hard exit
- Fixed starving fx glitch
- Fixed pickups and stuff not gone with area were died before
- Fixed UI glitch with boulders/mine bombs
- Fixed lots of menu/UI bugs and glitches
- Fixed game breaking present in a treasure
- Fixed intelligence scaling for the horse
- Fixed screen fx setting switching things around
- Fixed armor break cinematic cam stopping ragdoll feedback
- Fixed squire buy not enough money hiding price
- Fixed scaling of hats sometimes borked at start
- Fixed endless journey info text sometimes in mutators menu
- Fixed outro english hint text repeating
- Added some more cinematic animations and zoom for death stares
[UPDATE September 14]
Attention, Attention! Randomly generated underpants have been added now! (For when you destroyed all your armor.)
Graves are now showing the regions passed of that dead knight and the forever lost hat.
Also added are the 12 new achievements:
Here is the list with the new changes:

- Added 12 new achievements
- Added grave screen showing the lost hat of that live(mouse over/up/down)
- Added grave showing the regions passed of that live
- Added symbols showing the armor needed for magic properties
- Added cinematic cam for shoulder pads breaking and armor breaking
- Added some more extra names
- Improved mine bombs and boulders to have more and better control
- Improved hats generation
- Improved starving fx
- Tweaked ramp colors for new hats
- Tweaked magic properties with a bit more info
- Tweaked napoleon hat generation for Knight
- Tweaked armors to require no diamonds to buy
- Tweaked squire price only increasing the diamonds needed
- Tweaked pain sounds to always play for RRA scratch and fly pain sound play more often
- Fixed armor 3 having the armor 4 extra advantage
- Fixed squire buy needing a diamond even though otherwise stated
- Fixed missing armor ragdolls for the different types
- Fixed disgestion magic properties not working
- Fixed evasion magic property not resetting
- Fixed some menus bleeding
- Fixed bunny masks names not showing up
- Fixed some extra hat names not showing up
- Fixed Eight Armed Logger happening with logs already down
- Fixed Hats sometimes offsetting
- Fixed cinematic cam fog glitch
- Fixed RRA chars taking over to endless
- Fixed fat max not updating properly in inventory with magic property
- Fixed boulder/mine bombs amount not showing in treasure
- Fixed hat world distortion properties breaking weather for normal fx

- Added randomly generated underpants
[Initial News]
Don't be scared by your system settings missing, you will have to setup those again since they are now saved in a different location in preparation for the cloud saving. Your actual game save is not touched. I can't make the change to cloud saving only for the beta build so I will set it on when the new update is finished.
-There is no Mac beta build yet
There will be a proper update post when this update is finalized. If you have not seen it yet here are the most important additions:
http://steamcommunity.com/games/262210/announcements/detail/146686309685608363
Also important is the new alternative 3rd person camera which is bit lower positioned and with a bit lower angle. I know several people wanted something like this. It has it advantages and disadvantages but should be balanced. The fog is the same as for the standard camera except that it is a bit more for the road theme to prevent notice able popping in.
There are now mine bombs and Indiana Jones like rolling boulders that you can use to smash things. Just joust them to speed them up and you can also make them hop over obstacles by simply jumping yourself.
Also missing in the preview are the 3 new added hat types. (for Endless and RRA)
The new hats you can now find in the Rogue Rider Adventure mode are a bit more frequent for the beta so it is easier to check out all those magic properties. Also let me know if you see any typos or anything in the names. There are now more then 200 names with them being also split and differently combined, 50 of these have been provided by you through the forum! There can still be much more names so if you have ideas just post them.
Here is the list (propably missing some things though)

- Added Villages
- Added various armours (RRA)
- Added blacksmith
- Added mine bombs and rolling boulders
- Added Hats with magic properties for RRA
- Added 3 New hat types
- Added squires (RRA)
- Added death screen and reward screen
- Added alternative camera
- Added Camera/screen/Fx options sub screen
- Added new main menu
- Added options to inventory
- Added armor denting and the losing of armor (RRA)
- Added more high res resolutions
- Added symbols toggling for map
- Added text for traders
- Added graves that can be visited
- Changed system settings to be saved seperately (for cloud saving)
- Changed first startup screen
- Changed ghost sunken to only do no strafing penalty instead of death
- Changed distance ridden to be not visible in story and RRA
- Improved hats shaders
- Improved some textures
- Improved diamonds placement
- Tweaked world map random generation
- Tweaked map loading screen
- Tweaked Power up activating
- Tweaked pooping to be also possible on level/area ends
- Fixed a issue with ambient sound and map
- Fixed A Hat for Each Hat achievement not unlocking
- Fixed a issue with fatness displays
7 comments
Read more
August 30
Since it has been some time since the last update here is a short summary on what I have been up to:

The next update will include gear for the Rogue Rider Adventure mode. You will then start off as a poorly equipped guy (who can hardly be called a knight) and then can get better full body armor. Scratches will then make damage to your armor which then will ultimately destroy it. When you have no armor left, scratches will already kill you. Colliding with something will instantly kill you as usual but there are several special abilities the higher armors have:


The shininess of the armors will quickly fade and the will look beaten up but luckily you will be able to repair them as well.

Also new are villages were you can get all kinds off stuff and for the first time you will be able to hire a squire. After you died you can then choose to continue your legacy in the boots of your squire but you will then start off in the village you hired him and everything in your old inventory is of course lost. But at least the gold you will be able to get back.



In the villages you can find all the shops/traders with the new blacksmith and additionally the recruitment place.

Also new are the randomly generated hats for the rogue rider adventure mode but there is something different: they can be magical! That means they can have magic properties and there will be even randomly generated legendary hats with extra special properties. I still need lots of names for those hats: I created a thread where you can give me your ideas:
http://steamcommunity.com/app/262210/discussions/0/35222218772223488



The hats you find will be saved for all times but when you die the hat that you wore will be lost forever.
2 comments
Read more
Rogue Rider Edition Includes:

Key Features
OVER-THE-TOP JOUSTING! - Countless enemies had been shot, hacked and slashed in the history of games. Now it is time to ram a wooden lance in some gut, send your foes flying, and watch them bite the dust! Body parts ripping off, ragdoll horse physics, and destructive environments included.

A BEAUTIFUL BRUTAL WORLD – Dive into a magical fantasy world full of treasures and adventures! Don't be fooled by the cartoony looks: here, simply bumping into a silly wooden fence spells a sudden end to your hero's life. If you fancy dying in a more heroic way, how about getting swallowed by a giant toad, falling into a lava pit, exploding from eating too much turkey, getting impaled by a Hitler Snowman, or just getting lit on fire by a dragon!

BUCKETLOADS OF CONTENT – Divided into three major parts - the Story Mode, the Endless Journey Mode and the Rogue Rider Mode - this game has a lot to offer and there is always something new to accomplish, find, or unlock. Power-ups, characters, view modes, mutators, quests, game mode variations, randomly generated hats, you name it! Did you ever wish to be a skeleton king with a fancy wig riding over rainbows on a flower-pooping pink unicorn? It's all up to you in this game!

INSPIRED BY CRASH BANDICOOT – Good third-person platformers were always hard to find on PC, when consoles sport countless shining examples: the first Crash Bandicoot titles, Spyro, Ratchet & Clank, and Super Mario were all a big inspiration for Last Knight. This game kicks it up a notch with non-stop jousting action, no-health instant death, procedurally-generated worlds, as well as custom-crafted levels with Knightmare levels in-between. To top it off, the new Rogue Rider Mode pushes it all into a rogue-like direction, and if you don't like third-person view, try playing in first-person mode!

What they say
Quote by: Alex Coccia, Greenlit Gaming:
"Its just damn fun. That is why we play games, right?"

Quote by: Jim Rossignol, Rock Paper Shotgun:
"Splendid-looking cartoon jousting and knightliness game."

Quote by: Tom Christiansen, Indie Game Mag:
"By the end of a run-through you will be left breathless and your brain buzzing as it slows back down to reality."

Quote by: Matt Suckley, God is a Geek:
"The production values are top-notch, especially for a game that comes with such a low price tag."

Quote by: Joe Jasko, Gamezebo:
"Amazing visuals. Fun environments and power-ups. Rewarding difficulty and jousting combat system."
About the Game
Last Knight is a unique genre mix that combines platforming, action-packed riding
and ragdoll physics driven jousting! It is fast-paced action in a never ending randomly generated Unreal Engine powered fantasy world!
The story mode put it's player in control of a squire on its way of becoming a knight. But before he can prove himself, events of epic proportions make him the last hope for the kingdom! On his heroic adventure he will have to fight the horned bucket heads and oversized hungry creatures. He will have to get through a wide range of dangerous environments as well as his own Knightmares. But beside the story there is much more. Various game modes let you adventure through always different never ending generated worlds filled with riches and dangers. On your journeys you will also find quests that will take each of the characters on different missions in the hunt for fame and glory as well as gold and chivalry. Gold can be spent on fancy power ups, while chivalry can unlock world bending mutators and different view modes like the intense first person view. Cutting-edge features like a fully dynamic randomized weather system and a collision system that can alter basically everything of the world geometry make this game even more over the top.
Features:
A full-fledged adventure in the story mode

Randomly generated world in the different endless modes

Your own adventure in a generated kingdom in the Rogue Rider Adventure mode

Wide range of different fantasy environments

Quests and rewards system

Beautiful graphics archived with the Unreal Engine

Unique Power ups and other special unlock-ables

Customization with different characters

Dynamic weather system

Ragdoll physics feedback

Impacts alter and deform the world

3rd Person, First Person and Bird's Eye view modes

World Mutators, Body Mutators and randomly generated hats

PC System Requirements
Minimum:


OS: Windows XP or higher

Processor: 2.4GHz Dual Core or 2.6GHz Quad Core

Memory: 2 GB RAM

Graphics: 512MB Shader Model 3.0 Nvidia GeForce 8800 GT or AMD Radeon HD 3870 or 1GB Nvidia GeForce

DirectX: Version 9.0

Hard Drive: 600 MB available space

Sound Card: Windows compatible sound card
Mac System Requirements
Minimum:


OS: 10.6

Processor: 2.4GHz Dual Core or 2.6GHz Quad Core

Memory: 2 GB RAM

Graphics: Intel HD Graphics 4000

Hard Drive: 600 MB available space

Sound Card: OSX compatible sound card
Helpful customer reviews
Title:
Last Knight: Rogue Rider Edition
Genre:
Action
,
Indie
,
Early Access
Developer:
Toco Games
Publisher:
Toco Games
Release Date:
Mar 25, 2014
Languages:
| | Interface | Full audio | Subtitles |
| --- | --- | --- | --- |
| English | | | |
| French | | | |
| German | | | |
| Polish | | | |