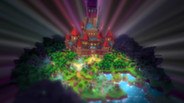 Last Knight is over-the-top jousting action in a beautiful brutal fantasy world! It comes with bucketloads of content and is inspired by outstanding third-person platformers like Crash Bandicoot.
Release Date: Mar 25, 2014
Watch all 2 trailers
Early Access Game
Get instant access and start playing; get involved with this game as it develops.
Note: This Early Access game may or may not change significantly over the course of development. If you are not excited to play this game in its current state, then you may want to wait until the game progresses further in development. Learn more
What the developers have to say:
Why Early Access?
"This extended edition comes with the work-in-progress Rogue Rider Adventure mode, it is a brand new experience made specifically for all the hardcore players. In that game mode you can make your own way through a randomly generated kingdom full of dangers and riches. But be careful there is no health, no lives and no checkpoints. Even bumping into a silly fence can mean the end of your adventure!"
How long will this game be in Early Access?
"Most of the game is already polished so it will not be long in Early Access anymore. It is only the Rogue Rider Adventure mode that still needs some work."
How is the full version planned to differ from the Early Access version?
"It will have the finished Rogue Rider Adventure mode besides the already finished Story mode and finished Endless Journey modes."
What is the current state of the Early Access version?
"It comes with the finished Story mode, the finished different Endless Journey modes and the Rogue Rider Adventure mode which is still heavily in development. As of now planned features for that mode are: items/gear (useful and shiny), shopping (traders and in villages), customization (rider and horse), eating (food), pooping (food remainings), exploding (too much food) and sleeping (play generated knightmares)."
Will the game be priced differently during and after Early Access?
"The price of the game will stay the same during Early Access. It will slightly increase after Early Access. Updates/dlcs/etc. will always be free, it will never have microtransactions and the randomly generated hats can even be shared!"
How are you planning on involving the Community in your development process?
"I like to really build upon the Rogue Rider Adventure mode and you can help me with your feedback to shape it to something truly great.
You can join the Last Knight group here to get all the update news:
http://steamcommunity.com//games/262210
Take part in discussions here:
http://steamcommunity.com/app/262210/discussions
You can also follow me on Twitter where I share lots of small bits of the development process:
https://twitter.com/TocoGamescom
"
Read more
July 12th, 2014
[UPDATE July 27] [Beta-new brach only, see down below for instructions]
More tweaks and fixes and the mac version is now also fixed and available in the beta-new branch.

Change notes:
- Mac only: fixed rogue rider mode not loading
- changed clock power up (slomo when really close to obstacle and faster strafing)
- added some death words
- tweaked raising volcano isles to be easier
- improved cannon power up (instant destroy of close enemies/destructibles)
- improved cinematic cameras
- improved some collisions
- fixed shield thunder death bug (this time confirmed)
- fixed some bugs with cinematic cameras and slowmo
- fixed traders header graphics
- fixed info text in inventory not getting updated on item switch
- fixed rainbows power up in RRA break when a bridge placed before start
- fixed warning sound glitch with volcano area

[UPDATE July 22]
New version with much more changes and fixes! After some trouble with various things this should be now really close to the final Update 5. This update also adds the 12 new achievements:



The cinematic cameras have been tweaked quite a lot and there is now also a option to turn the jousting cinematic camera off.

All new changes:
- Added 12 new achievements
- Added option for cinematic cams
- Added death text for starving, exploding and zapped
- Added a bit of tutorial text and inventory opening info
- Fixed shield combined with thunder resulting in death
- Fixed missing ceiling geometry when switching back to normal death cam after cinematic
- Fixed missing slowmo when exploding
- Fixed X-mas food not getting set anymore
- Fixed fogs getting set wrong after cinematic camera
- Fixed quest fence scratches not getting counted when particles are set off
- Fixed inventory hightlights not getting reset
- Fixed refers to "meat and apple" to meals
- Fixed map symbols not being animated on death
- Fixed death screen fx gets set off by cinematic camera end
- Fixed info box glitch with graveyard background
- Fixed dieing in inventory not working properly
- Fixed rain cave bug (this time for real, most likely)
- Fixed treasure diamonds not getting counted to the overall diamonds count
- Tweaked cinematic cams to be properly skipable
- Tweaked cinematic cams to be used also based on horizontal position
- Tweaked that you don't die when slightly missing a bucket with your lance down
- Tweaked Hats droprate to be higher
- Tweaked gold count to be faster in Rogue Rider mode
- Improved starving death
- Improved barrels a tad


[UPDATE July 15th]
Just uploaded a update to the new-beta branch. Below are all the changes of that version to the previous beta version. There is now also a first version of the intro added.


If the game should crash for you when skipping that intro please let me know.

Added a intro movie (not completed)
Fixed random broken treasure item (was also possible to get minus gold)
Fixed treasure screen not properly reopening
Fixed rare too big gap at volcano end
Fixed horse helmet not scaling with fatness
Improved some geometry for cinematic cameras
Improved cinematic cameras placement
Improved cinematic animations
Improved 4 feet ground check (mostly for strafing on bridges)
Improved cannon to increase barrel size based on ball size
Improved food on start placement
Improved rain
Tweaked diamonds drop rate to be more for isles and volcano
Tweaked tongue and fireball to not harm when on safety rope
Tweaked rope to have a bit of slowmo at start

[Initial News]
I just uploaded the beta of update #5 to the "new-beta" branch for you to get your hands on! Since it introduces big changes to the rogue rider mode it will run for some days or even a week till it is all done and tweaked as the final Update #5.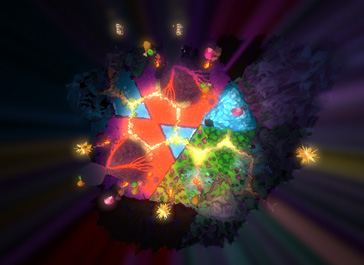 To download the beta simply go in Library > right click Last Knight > Properties > Betas Tab > select "Beta-new". You can then also go back out of it there as you like.

It is the most important update yet, here is a quick rundown of the biggest changes:
- First version of the inventory
>With food, power ups and diamonds.

- Traders and treasures
>Added to the map and inventory screen, prices might still need more balancing

- Wide range of different food that prevents you from starving to death.
>Easy areas have them scattered around and you can get emergency food, that you can carry on the horse's back, through traders. Again, more balancing might be needed. Let me know if you starve too often or not at all. Here is a taste of it: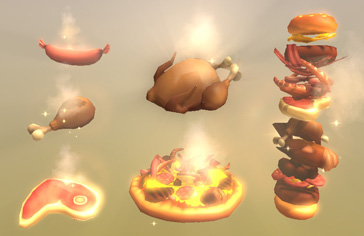 Knight food in motion: http://imgur.com/4wjLY7C

- Cinematic cameras
>For deaths, areas and levels finished and jousting when there is enough space. It might work not everywhere like it should. Let me know if it is annoying or in front of specific obstacles.

- Ghost power up less overpowered
>You now slowly seep through the ground as a ghost but you can simply go up again by jumping. Additionally you can not eat in the rogue rider mode as a ghost because obviously all the food falls through your belly.

The new achievements are still missing and not all fixes of this version have been tested yet. The traders are currently just silhouettes, since that is not important and quite a bit of work I keep that for next update. There is also just placeholder text for the food currently, if you have ideas let me know. The beta of Update #5 is only for PC since I still have 2 big issues to fix on the Mac version.

I created a thread here where you can post feedback: http://steamcommunity.com/app/262210/discussions/0/46476691341660233/



See ya!
3 comments
Read more
May 31st, 2014
Hello there young bucket smasher,

I like to introduce you to the new and yet biggest update to the Last Knight: Rogue Rider Edition!

But first of all if you like to get notified in Steam about new updates just join the Last Knight group here: http://steamcommunity.com/games/262210 You can also get a musketeer hat there as special reward for your loyalty to the king and your service for protecting the crown, wait no, for following Last Knight of course!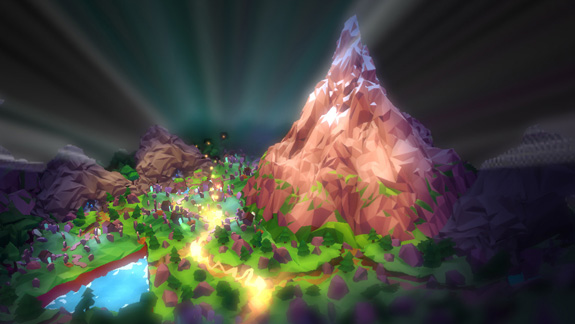 In this update the Rogue Rider Adventure mode is finally developed further, the world gets now generated with huge mountains that you will have to find ways around and there are also now water lakes and rivers as well as lava lakes and rivers that can block your way. The generation of the world makes sure that you can never get into a dead end though. (Dead end in the sense of road that goes no further, dead you will end up always at the end, at the end of your live when you die, die through something, something harmful.) This also makes it take a bit longer to generate the world at the start of a new game but you will get to see detailed loading progress for it. (it might not describe exactly what is happening)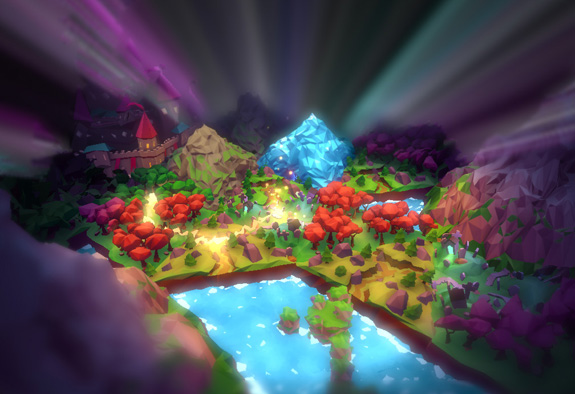 Most importantly there are now ice caves, sand roads and red forests tiles added! These are now the more difficult areas you can play through. The other tiles have been made easier in return and the difficulty stays now the same no matter how far you get away from the castle. But that there are no enemies close to the castle stays the same. The more difficult tiles are then more likely the further you get away from the castle. The reward for playing through those difficult tiles are precious diamonds you can find there. They are not much worth yet though because traders and villages still need to get implemented as well as items and gear. The sand road environment change is also new for the Endless Journey mode.


The jousting fx has now been tweaked, no more warp fx and the slowmo is now also slowing down the sounds which is really cool. There are now also rewards for doing special things with jousting like jousting a bucket into a wooden target or making a spider fell a tree for you. Those require of course also new achievements to go along with it as well as new stats. Achievements have also been added for Smashtastic and such while graphics for those have also been overhauled. You can check out all the achievements here: http://steamcommunity.com/stats/262210/achievements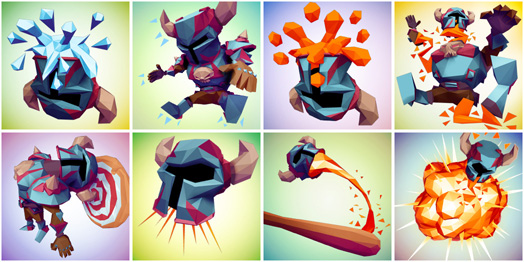 Those stylized illustrations are now also used for the loading with various text under them, since a Endless Journey start loading takes usually around 3 secs (atleast on my PC) that text keeps it short and gives only the most important info, like "Spiders are mean". When you die your skull is shown in the loading screen and it looks a bit different everytime.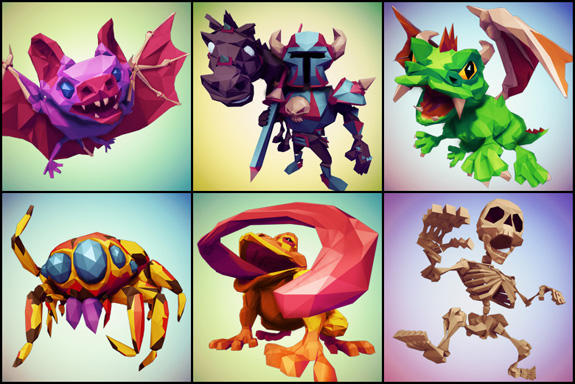 May I ask you if you got wasted last night? If not you can get wasted tonight in Last Knight!
New are the super slowmo deaths, inspired by the GTA super slowmo wasted gifs. I made it similar for the fun of it and it turned out really cool so I rolled with it:

you can then switch to normal speed by holding the attack button/key and also skip it as usual. The "wasted" is the death message for crashing while in Last Knight you can also get "Hugged" to death, "Bitten" to death, "Swallowed", "Vaporized" etc. You can probably guess what is responsible for those deaths. :)

I also changed the Knightmares, made them a tad more crazy.

If you are one of the people that have problems with motion sickness in games there is now a anti motion sickness option that turns off the 3rd person camera bopping. I hope that is a significant improvement for you then, look for this button in the options menu: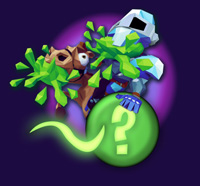 (It is a little over the top I guess.)

There have also been made several improvements like for the Bucket AI, they can now not look anymore around curves and they take your jumping in account. So no more jumping right into a already drawn lance (hopefully). Fixed have been several more or less rare issues that have been reported in the forum.

That's it!
What are you waiting for?
Time to get wasted!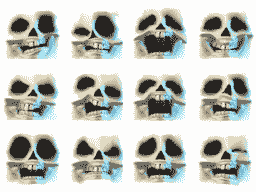 Oh, wait, here is the full rundown:


-Added ice caves, sand roads and red forest areas to Rogue Rider Adventure
-Added not passable mountains, lakes/rives and lava lakes/rives
-Added super slowmo deaths with text (similiar to GTA)
-Added new special jousting rewards
-Added anti motion sickness option which turns off camera bopping for 3rd person
-Added anti aliasing advanced option (does not work with alphas masks)
-Added a lot of new stats to "more stats"
-Added a lot of new achievements, mostly about special jousting
-Added info text for Rogue Rider Adventure about difficulty when not played story mode yet.
-Added slow motion also slowing down sounds
-Added some sounds and fx
-Added slowmo switching to knightmares
-Added Musketeer Hat, reward for Steam group followers
-Added detailed loading progress info for RRA mode
-Added loading graphics, animated skull and various stylized illus
-Improved Bucket AI, now can't see around curves and jumping is considered.
-Improved falling on edges
-Improved ragdolls physics when jumping into obstacles
-Changed difficulty of RRA Tiles, mostly constant now and easier for normal tiles.
-Changed some things with quests stats which hopefully fixes the rare issues.
-Tweaked slowmo fx, now without warp
-Tweaked gold show in game UI now also showing the added gold
-Tweaked lightning bolts, now easier placed
-Tweaked lower distance needed for Home Run
-Tweaked some generation values
-Fixed info box being too dark for some backgrounds
-Fixed crashing for some people when skipping intro
-Fixed 1440 resolution at wrong position in list
-Fixed rain in caves
-Fixed some rare issues with RRA screens
-Fixed castle achievement
-Fixed Pooptastic achievement
-Fixed issue with quests related achievements
-Fixed rare quest completed message being stuck
-Fixed a soldier quest never getting dropped
-Added sand roads environment change to Endless Journey and Rogue Rider Adventure
May you have a

experience,
David Hagemann
Toco Games
@TocoGamescom
-
http://www.lastknightthegame.com
8 comments
Read more
Rogue Rider Edition Includes:

Key Features
OVER-THE-TOP JOUSTING! - Countless enemies had been shot, hacked and slashed in the history of games. Now it is time to ram a wooden lance in some gut, send your foes flying, and watch them bite the dust! Body parts ripping off, ragdoll horse physics, and destructive environments included.

A BEAUTIFUL BRUTAL WORLD – Dive into a magical fantasy world full of treasures and adventures! Don't be fooled by the cartoony looks: here, simply bumping into a silly wooden fence spells a sudden end to your hero's life. If you fancy dying in a more heroic way, how about getting swallowed by a giant toad, falling into a lava pit, exploding from eating too much turkey, getting impaled by a Hitler Snowman, or just getting lit on fire by a dragon!

BUCKETLOADS OF CONTENT – Divided into three major parts - the Story Mode, the Endless Journey Mode and the Rogue Rider Mode - this game has a lot to offer and there is always something new to accomplish, find, or unlock. Power-ups, characters, view modes, mutators, quests, game mode variations, randomly generated hats, you name it! Did you ever wish to be a skeleton king with a fancy wig riding over rainbows on a flower-pooping pink unicorn? It's all up to you in this game!

INSPIRED BY CRASH BANDICOOT – Good third-person platformers were always hard to find on PC, when consoles sport countless shining examples: the first Crash Bandicoot titles, Spyro, Ratchet & Clank, and Super Mario were all a big inspiration for Last Knight. This game kicks it up a notch with non-stop jousting action, no-health instant death, procedurally-generated worlds, as well as custom-crafted levels with Knightmare levels in-between. To top it off, the new Rogue Rider Mode pushes it all into a rogue-like direction, and if you don't like third-person view, try playing in first-person mode!

What they say
Quote by: Alex Coccia, Greenlit Gaming:
"Its just damn fun. That is why we play games, right?"

Quote by: Jim Rossignol, Rock Paper Shotgun:
"Splendid-looking cartoon jousting and knightliness game."

Quote by: Tom Christiansen, Indie Game Mag:
"By the end of a run-through you will be left breathless and your brain buzzing as it slows back down to reality."

Quote by: Matt Suckley, God is a Geek:
"The production values are top-notch, especially for a game that comes with such a low price tag."

Quote by: Joe Jasko, Gamezebo:
"Amazing visuals. Fun environments and power-ups. Rewarding difficulty and jousting combat system."
About the Game
Last Knight is a unique genre mix that combines platforming, action-packed riding
and ragdoll physics driven jousting! It is fast-paced action in a never ending randomly generated Unreal Engine powered fantasy world!
The story mode put it's player in control of a squire on its way of becoming a knight. But before he can prove himself, events of epic proportions make him the last hope for the kingdom! On his heroic adventure he will have to fight the horned bucket heads and oversized hungry creatures. He will have to get through a wide range of dangerous environments as well as his own Knightmares. But beside the story there is much more. Various game modes let you adventure through always different never ending generated worlds filled with riches and dangers. On your journeys you will also find quests that will take each of the characters on different missions in the hunt for fame and glory as well as gold and chivalry. Gold can be spent on fancy power ups, while chivalry can unlock world bending mutators and different view modes like the intense first person view. Cutting-edge features like a fully dynamic randomized weather system and a collision system that can alter basically everything of the world geometry make this game even more over the top.
Features:
A full-fledged adventure in the story mode

Randomly generated world in the different endless modes

Your own adventure in a generated kingdom in the Rogue Rider Adventure mode

Wide range of different fantasy environments

Quests and rewards system

Beautiful graphics archived with the Unreal Engine

Unique Power ups and other special unlock-ables

Customization with different characters

Dynamic weather system

Ragdoll physics feedback

Impacts alter and deform the world

3rd Person, First Person and Bird's Eye view modes

World Mutators, Body Mutators and randomly generated hats

PC System Requirements
Minimum:


OS: Windows XP or higher

Processor: 2.4GHz Dual Core or 2.6GHz Quad Core

Memory: 2 GB RAM

Graphics: 512MB Shader Model 3.0 Nvidia GeForce 8800 GT or AMD Radeon HD 3870 or 1GB Nvidia GeForce

DirectX: Version 9.0

Hard Drive: 600 MB available space

Sound Card: Windows compatible sound card
Mac System Requirements
Minimum:


OS: 10.6

Processor: 2.4GHz Dual Core or 2.6GHz Quad Core

Memory: 2 GB RAM

Graphics: Intel HD Graphics 4000

Hard Drive: 600 MB available space

Sound Card: OSX compatible sound card
Helpful customer reviews
Title:
Last Knight: Rogue Rider Edition
Genre:
Action
,
Indie
,
Early Access
Developer:
Toco Games
Publisher:
Toco Games
Release Date:
Mar 25, 2014
Languages:
| | Interface | Full audio | Subtitles |
| --- | --- | --- | --- |
| English | | | |
| French | | | |
| German | | | |
| Polish | | | |