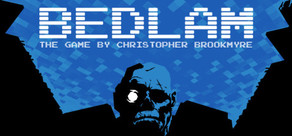 A fast paced FPS with an engrossing storyline written by cult Scottish author Christopher Brookmyre. You play Heather Quinn aka "Athena" trapped in a world of video games, desperate to find a way back home. Will you make it? Or will you be trapped here forever? Here's where you find out..
Date de parution: 8 août 2014
Visionner la vidéo HD
Jeu avec accès anticipé
Commencez à jouer dès à présent et impliquez-vous pendant son développement.
Remarque : Ce jeu en Accès anticipé peut changer ou ne pas changer de façon significative au cours du développement. Si vous n'êtes pas enthousiasmé de jouer à ce jeu dans son état actuel, vous devriez peut-être attendre que le jeu se développe d'avantage. En savoir plus
Ce que les développeurs ont à dire :
Pourquoi l'Accès anticipé ?
"We'd like to get it out and start having fun as soon as we can, feedback and suggestions from the community are very important to us. This is a unique project for a shooter that not only explores the history of FPS games but gives the player first person shooter perspectives in other game genres - we'd love to know what you think and want you to tell us where things are broken so we can fix them asap!"
Combien de temps ce jeu sera en Accès anticipé ?
"Currently we think around 3 to 4 months with tweaks added weekly and major updates once a month adding further levels each time. We're working on a road map now and will post it here soon."
Comment sera la version final de la version en Accès anticipé ?
"The full version of Bedlam will have around 24 levels (we may merge some but others are huge), much added polish and lots more cute detail. The first Early Access version launches with 10 of the levels with more to come each month."
Quel est l'état actuel de la version en Accès anticipé ?
"It's a bit rough around the edges but you'll have great fun. We need you to hunt down those bugs. It will help you understand the concept of Bedlam and just how big that concept is, this is a game that can run and run, while being armed with a gun."
Le jeu sera-t-il tarifé différemment pendant et après l'Accès anticipé ?
"Yes, we want to reward early access players for helping us to frag those bugs. You'll receive Bedlam at a reduced price of $19.99. The final version will be priced around $29.99"
Comment comptez-vous impliquer la Communauté dans le processus de développement ?
"We'll be taking note of all the feedback and we may be able to make some quite big changes prior to full release based on that feedback. We're also hoping to sign off on a sequel, so suggestions for what game types players would like to charge into while armed to the teeth and why would be fun to see!" Lire la suite
12 septembre
Build 0.7.9.3319

Added completion objective to 'Yes we're going there'

Added arcade level 'Chilli Chomper'

Added arcade level 'Guano Attack

Explosion physics improvements

Added exploding barrels

More dialogue tweaks, additions and fixes

More German subtitle tweaks

Chapter select UI fixes

Pickup colliders increased in size

Correct names now used on save games

Tweaks to Pazerwagen health
0 commentaires
Lire la suite
9 septembre
Build 0.7.8.3228

'Place de BJ' should now be able to be completed from a post-Panzerwagen autosave

Fixed exit glitch not always activating on some saves on 'Rage-Quit Reactor' (old quicksaves may not work so please restart that level from an earlier save or Chapter Select)

Fixed static alarm lighting on 'Rage-Quit Reactor'

'Death's Dark Vale' tower objectives must now be completed in the correct order.

Changed ordering of dialogue and objectives at the end of 'A Woman's Work is Never Done'

Fixed death screen menu disappearing after clicking back from load game menu

Fixed an area of terrain in 'Alive1' where the player could become stuck

Fixed some line-breaks for German subtitles

Various audio tweaks
0 commentaires
Lire la suite
À propos du jeu
BEDLAM - THE GENRE JUMPING SHOOTER
Bedlam is a unique FPS game based on a novel of the same name by cult Scottish author Christopher Brookmyre.
Pitched as a shooter for those who survived online gaming in the 80s and 90s, Bedlam takes a look through an iconic time in online gaming and serves up some authentic gaming nostalgia with up-to-date graphics and gaming features. Bedlam is set entirely in the first-person but will explore other game genres from a first-person perspective.
In the game you play Heather Quinn (aka Athena) a colleague of Ross Baker (aka Bedlam). Heather is an overworked and underpaid scientist developing medical technology for corporate giant Neurosphere. One rainy Monday morning Heather volunteers as a test candidate for the new Neurosphere brain scanning tech - anything to get out of the office for a few hours.
But when she gets out of the scanner she discovers she's not only escaped the office, but possibly escaped real life for good! Heather finds herself trapped in Starfire - the violent sci-fi game she spent her teenage years playing - with no explanation, no backup and, most terrifyingly, no way out!
Join us in Early Access and get ready to unleash BEDLAM.
The description below was written by Christopher Brookmyre for the release of the novel in 2013
Heaven is a prison. Hell is a playground.

Would it be your ultimate fantasy to enter the world of a video game?

A realm where you don't have to go to work or worry about your health; where you can look like a hero or a goddess; where you can fly space-ships, slay dragons, visit any period in history, any realm in fiction, yet all of it feels completely real. A realm where there are no consequences and no responsibilities, to the extent that even if you die, you can just respawn and start again.

Or would it be your worst nightmare?

Trapped in a place where every demon ever conjured by the human mind can be made flesh. Cut off from the real world, unable to see your family or friends ever again. Stuck in an endless state of war and chaos where the pain and fear feels real and from which not even death can offer an escape.

Prison or playground. Heaven or hell.

This is where you find out
Check out the first hands on preview of Bedlam by Rock, Paper, Shotgun:
http://www.rockpapershotgun.com/2014/07/25/bedlam-game/
One of the first Bedlam play thru's by Jim Sterling of The Escapist:
https://www.youtube.com/watch?v=Jutpej9ZcyM
And coverage about our female lead character Heather Quinn by BBC News:
http://www.bbc.co.uk/news/uk-scotland-highlands-islands-27695235
Configuration requise (PC)
Minimum:


OS: Windows XP or later

Processor: Dual Core 2Ghz

Memory: 2 GB RAM

Graphics: Any DirectX 9 level (shader model 2.0) capable card

DirectX: Version 9.0

Hard Drive: 4 GB available space

Sound Card: Any DirectX Compatible
Recommended:


OS: Windows 7 or later

Processor: Quad Core 3.5Ghz

Memory: 4 GB RAM

Graphics: Any DirectX10 capable card.

DirectX: Version 11

Hard Drive: 4 GB available space

Sound Card: Any DirectX Compatible
Configuration requise (MAC)
Minimum:


OS: Mac OS X 10.6 or later

Processor: Dual Core 2Ghz

Memory: 2 GB RAM

Graphics: Any DirectX 9 level (shader model 2.0) capable card

Hard Drive: 4 GB available space

Sound Card: Any
Recommended:


OS: Mac OS X 10.6 or later

Processor: Quad Core 3.5Ghz

Memory: 4 GB RAM

Graphics: Any DirectX10 capable card.

Hard Drive: 4 GB available space

Sound Card: Any
Évaluations intéressantes des utilisateurs
Titre:
Bedlam
Genre:
Action
,
Indépendant
,
Accès anticipé
Développeur:
RedBedlam
Éditeur:
KISS ltd
Date de parution:
8 août 2014
Langues:
| | Interface | Son | Sous-titres |
| --- | --- | --- | --- |
| Anglais | | | |