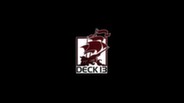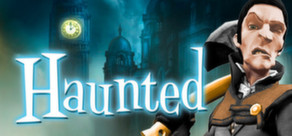 In this comedy of terrors, the fate of the spirit world is in your hands as you embark on a search for your long-lost sibling!
Megjelenés dátuma: 2012. dec. 11.
Nézd meg a HD videót
szeptember 5.
Dear Players,

Hows it going?

I am posting this annoucement to check in on players to see how their gaming experience with this game is going. Have we fixed the launching bug? Are you still having problems. Since the last annoucement made, I have gotten very few emails and comments, and that leads me to believe it's fixed. But if this is not true, please let me know and i will let our QA Manager know.

Thank you,

Jason Carver
Community Support at Encore Software.
1 megjegyzés
Tovább
augusztus 28.
Dear Players,

I would like to keep you in the loop in regards to the Haunted Game not working properly. We take feedback very seriously and we believe this updated build will solve the problem. If you are encountering any problems with this new build, please email me personally at jasoncarver2013@gmail.com with the error you have and I will make sure this is forwarded immediately to our QA department. When emailing me please state the OS you are on and if you are able to , please email us a DXDIAG File as well.

We want to have a great gaming experience for all of our customers and we will continue to work around the clock to resolve issues :)

Thank you for your patience in this matter

Jason Carver
Community Support at Encore Software
1 megjegyzés
Tovább
Értékelések
"Great sense of humor. Challenging point-and-click adventure puzzles. Awesome visuals and atmosphere"
4.5/5 – Gamezebo

"...there is a lot of creativity in the design of the puzzles and environment and for fans of comedy adventure games, Haunted is certainly worth a look."
B – GameBoomers

A játékról:
Embark on a spectral treasure hunt to find your long-lost sibling and save the spirit world!
Since losing her little sister Emily in a fateful train crash, Mary's nights are haunted by visions of her long-lost sister. Is it possible that Emily is still alive? The thought won't let Mary rest so she sets out in search of the truth following the signs she has seen in her nightmarish visions...
In the darkness, you are never really alone...As Mary's search plunges her ever deeper into an eerie world of the supernatural – she encounters fiendish opponents that would do her harm. Along the way, meet up with an obscure professor, an ax-wielding henchman, and a variety of ghostly friends and foes as you journey through 19th century London, Scotland, Transylvania and other locations!
Reveal dark secrets from Mary's past, as you embark on a furious chase to solve all the spooky puzzles and creepy challenges before it's too late!
In this comedy of terrors, the fate of the spirit world is in your hands!
Experience a spine-chilling comic story, like something right out of a Dickensian novel

Visit gloomily beautiful settings in London, Scotland, Transylvania … and a goldfish bowl

Encounter more than 30 scurrilous characters, with sparkling animation including sophisticated facial expressions

Rediscover the adventure genre anew, with cooperative ghost team-play and the optional solution assistance
Rendszerkövetelmények
Minimum:


OS: Windows XP/Windows Vista/Windows 7/Windows 8

Processor: 1.0 GHz processor or faster

Memory: 512 MB RAM

Graphics: DirectX 9.0 compatible 256 MB Graphics Card with Shader 2.0

DirectX: Version 9.0

Hard Drive: 4 GB available space
© dtp Entertainment AG, developed by Deck 13. Published under license by Viva Media®. All rights reserved.
Hasznos vásárlói értékelések
21 emberből 3 (14%) találta hasznosnak ezt az értékelést
0.1 óra a nyilvántartásban
This game is giving me a error and i cant play it and my husband got it for me to play he spent $13 on it and i cant play it needs to be fixed asap in order for me and others to play please solve this issue and fix it