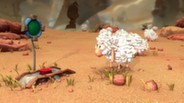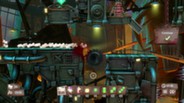 New from the creators of Worms, Flockers is a modern day take on the classic A to B puzzle genre with a generous helping of dark humour for good measure. CAUTION: Be aware that Flockers is an Early Access game you may experience some bugs, crashes or compatibility issues.
Release Date: May 6, 2014
Watch all 2 trailers
Early Access Game
Get instant access and start playing; get involved with this game as it develops.
Note: This Early Access game may or may not change significantly over the course of development. If you are not excited to play this game in its current state, then you may want to wait until the game progresses further in development. Learn more
What the developers have to say:
"Welcome to Flockers. The Early Access game is already in a very playable state with twenty-five levels ready to play plus the powerful "Meat Maker" editor with which you'll be able to create your own fiendish levels and share them via Steam Workshop. We decided to release Flockers via Early Access to ensure the community gets a chance to help us shape it.

In this first release you may experience some bugs, crashes or compatibility issues. Things may change unexpectedly and scores may need to be reset. User levels might need to be reworked as a result of our changes and sheep logic will get tweaked. I'm sure you already expect this sort of thing with Early Access releases, we just wanted to remind you.

Your feedback is extremely important to us so please feel free to let us know what you think about Flockers, we'll be listening to all your suggestions!" Read more
September 1


Hello Flockers!

Today, we bring you fantastical news.

Flockers Early Access will end on 19th September, when the game will become a full release!

Of course, if you've grabbed the game during Early Access you'll automatically be upgraded to the full release when it launches on 19th September.

We'd like to thank everyone who took part in Flockers Early Access for your feedback, support and love of the game. You've helped us make Flockers a really awesome experience and we can't wait to open up the factory to loads more sheep-saving heroes.

Before that happens, we'd love to see you guys setting the bar for Meat Maker levels - so bound into the level editor and get creating! Here's a guide to help you get started. We'll share the best user-created levels with the masses on launch day.

See you in the final game!

MT17
0 comments
Read more
August 20


Update 8 has been released! That means you can try out a flock of new content right now Here's a list of new things ewe can grab by updating your game:

New content:

New golden sheep skins - collect 50 Golden Fleece to achieve this reward.

Green Blood to express your envy when a sheep dies- get 3 stars on 2 secret levels to unlock.

White Blood - restart a total of 200 times.

5 new campaign missions – level 46 to 50!
Don't forget to let us know what you think of the new stuff at
@FlockersGame
or
/FlockersGame
on Facebook. You can also chat to us in the
discussion
boards too!
Enjoy the update,
Mike_Team17
1 comments
Read more
Reviews
"as great as it sounds"
Digital Spy

"I for one can't wait to see more of what this dark and twisted game can throw my way."
TheGamersHub

"The graphics style is a lovely cartoony steampunk world, and the sheep are particularly delightful - which makes it all the more distressing when they get squished by a giant metal mallet, but that's all part of the fun."
Strategy Informer

About the Game

For over twenty years sheep have been an integral part of the worms' fearsome arsenal. Held for years within the evil thrall of their diabolical masters the sheep are finally making a dash for freedom! Escaping the tyrannical worms, the flock must dodge its way past all manner of lethal machinery and traps as the sheep negotiate their path through the confinement of the Worms' weapons factory out into the testing grounds and ever onwards towards pastures green.
Flockers is a modern day take on the classic A to B puzzle genre with a generous helping of sinister foreboding and dark humour for good measure. Levels have been designed to challenge the player's skill and strategic planning as they attempt to guide their flock past heinous traps, sadistic devices and diabolical puzzles; rewarding those that can save the most sheep while still allowing progression for anyone who falls foul of the factory's deadly machinery.

Instant access - Play Flockers right now! Forty levels are available immediately and we'll be updating and adding even more during the Early Access period.

Create your own levels - We're including a powerful level creation tool, the "Meat Maker", that will give you the power to design your own deadly puzzles.

Steam Workshop integration - Share your own creations with the community and play challenging levels created by other Flockers players.

Discount - Purchase Flockers while it's in Early Access and pay less than the full release price.

Steam Leaderboards - Players can compete against their friends and others in an attempt to get the fastest time on a level and the fastest time in the story mode.

Star system - Player performance is assessed via a star rating system encouraging players to perfect each level.

The Art of Flockers - This fabulous collection of artwork depicts different elements of the game at different stages of its design from hand-drawn concept sketches through to full production graphics. Includes Flockers wallpaper, available in a variety of resolutions, for you to decorate your desktop with.

Digital soundtrack - Enjoy listening to the Flockers soundtrack with the juxtaposition of the flock's light-hearted naivety set against a backdrop of dark foreboding.

Twitch support - Share your sheep herding talents to a wider audience with integrated Twitch support.

Steam Achievements - Demonstrate your gaming prowess and show off to your friends by earning Flockers achievements.

Secret Levels - Psst... Hidden throughout the campaign levels are portals to a greener, more tranquil place. Discover them to unlock a new play mode where waking lazy sleeping sheep becomes the priority.

Rewards - Want a zombie sheep? You got it! Green blood? Yes sir.. There are a stack load of customisation rewards to unlock by fulfilling a wide range of objectives.

Lots more playable content and levels.

A third level theme.

Lots more in-game rewards.

Even more secret bonus levels.
System Requirements
Minimum:


OS: Windows XP or Later

Processor: Dual Core CPU or faster

Memory: 4 GB RAM

Graphics: Intel HD4000, Radeon HD 6450 (512MB) or NVIDIA GeForce 8800GTS (640MB)

Network: Broadband Internet connection

Hard Drive: 6 GB available space

Sound Card: Windows Compatible Card

Additional Notes: Note: In some instances, systems may require model specific drivers. If your system manufacturers no longer support hardware under this category, it may not be possible to run this title. Should this be the case, we are unable to assist you and recommend that you pursue support from your respective system manufacturer. This issue is most common in laptops and is prevalent with select products from most leading manufacturers.
Flockers™ Developed by Team17 Digital Ltd. © 2014. Team17 Digital Ltd & Flockers™ are trademarks or registered trademarks of Team17 Digital Limited. All other trademarks' copyrights and logos are property of their respective owners. Developed and published by Team17 Digital Limited.
Helpful customer reviews
Title:
Flockers™
Genre:
Action
,
Indie
,
Strategy
,
Early Access
Developer:
Team17 Digital Ltd
Publisher:
Team17 Digital Ltd
Release Date:
May 6, 2014
Languages:
| | Interface | Full audio | Subtitles |
| --- | --- | --- | --- |
| English | | | |
| French | | | |
| German | | | |
| Spanish | | | |
| Russian | | | |