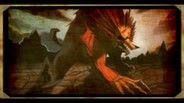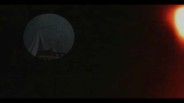 Blood of the Werewolf (2.0) Become Selena, loving mother, devoted wife and -- powerful werewolf. Take revenge on the monsters that have slain your husband and stolen your child, in this love letter to classic platformers.
Дата виходу: 9 тра 2014
Переглянути усі трейлери (2)
22 липня
We just hit 55,000 units on Steam and to celebrate we are dropping the price 70% for one week.

Making a game is a rewarding experience on it's own but watching tens of thousands of you climb the leaderboards and compete for top scores and personal bests is a developers dream come true.

Thank you for being such an awesome community!

P.S. Please keep setting those sick scores for us to try to beat! ːwerewolfwolfː




Коментарів: 12
Читати далі
9 травня
As a thank you to the incredible PC community that helped us make our game more fun through all of the play time and feedback.


We are releasing version 2.0 early to PC.


We are giving away all of the new content for free to existing users as a download.


We are lowering the price 90% to just $.99 for new players until we "Go Gold" on the console versions! Starting 5/10.
Thank you all so much. We are very thankful to have such an awesome community.
Коментарів: 22
Читати далі
Steam Greenlight
Спеціальне видання
New Features in Blood of the Werewolf (2.0)
Blood of the Werewolf now has 3 game modes (all with leaderboards)
Speed Run (Story) - You didn't start off speed running Mario and you won't here either. Experience, perfect, and execute THE RUN to compete on leaderboards for the fastest time.

Score Run - You think you have mastered the platforming? You can zip around the level in minutes? Try getting the highest score by collecting and destroying 100's of strategically placed sigils, time bonuses, and enemies for points

Endless Run - How long can you last and how far can you get in Selena's Endless Nightmare of procedurally generated platforms and obstacles.
Fixes and Updates
We spent 6 months in forums, answering emails, and play testing the game to gather as much feedback as possible.

We identified the top 20 issues/stuck spots and addressed them.

Polished/tuned the controls

New and updated animations

New and updated particles

Camera tweaks and fixes

Audio updates and fixes.

Thank you so much. You have made our game better, we now have more fun playing it, and we are grateful. THANK YOU!
#label_controller

Про гру
Blood of the Werewolf (2.0)
Become Selena, loving mother, devoted wife and --
powerful werewolf
. Take revenge on the monsters that have slain your husband and stolen your child, in this love letter to classic platformers. Seamlessly transform from human to werewolf in light of the moon, as you shoot, slash and smash your way to fight Frankenstein.
Intense Platforming Action, With All Your Favorite Iconic Monsters
9.2/10
"A Love Letter To The Action-Platform Genre. If you want an action-platform game with great gameplay, challenge and a story that is simple but enjoyable, Blood of the Werewolf is the game for you." "Selena responds with perfection to the button presses."
http://corruptedcartridge.com/blood-werewolf-review-love-letter-action-platform-genre/
9/10
"This game propelled me back to those halcyon days when I started gaming, and games were extremely difficult yet ultimately all the more rewarding."
http://www.midlifegamer.net/reviews/2014/04/blood-werewolf-review.html
8.5/10
"Overall, Blood of the Werewolf is a great platformer. It provides a wonderful sense of atmosphere, the story is well written and well told, and the gameplay mechanics feel fantastic. You may destroy a keyboard or controller out of rage, but you'll want to buy another to see this great game to the end. Fans of platformers, especially old-school platformers, should give this game a serious look."
http://www.capsulecomputers.com.au/2013/11/blood-of-the-werewolf-review/
8.4/10
"An excellent action-platformer that wonderfully combines challenging but fair gameplay with a colorful and vibrant art style. "
http://www.worldsfactory.net/2013/11/03/blood-of-the-werewolf-review
8/10
"Scientifically Proven has managed to create a piece worthy of its platforming predecessors, where gore blends with horror creating an atmosphere that will captivate you." Dying too often gets frustrating at times, but not that much as to make you want to ditch the game. The beautiful visuals along with the multitude of monsters will keep you company while journeying in an adventure like never before."
http://www.softpedia.com/reviews/games/pc/Blood-of-the-Werewolf-Review-396460.shtml
8/10
"Blood of the Werewolf is a beautiful platform game - A classic mold with a ...unique garment that will not make you regret your investment and still promises to steal many hours of your day." (translation)
http://www.techtudo.com.br/tudo-sobre/s/blood-werewolf.html
8/10
"Beautiful, rhythmic, and well done"
http://www.jeuxvideo.com/articles/0001/00019064-blood-of-the-werewolf-test.htm
Blood of the Werewolf takes players on a ruthless journey of revenge through 3 level filled game modes of white knuckle platforming action while taking on hordes of creatures and iconic monster-movie bosses; Creature, Hyde, Dracula, Mummy, Frankenstein. Selena has access to upgradeable weapons in human form and unlockable wolf powers when transformed. Additional modes like speed run and score rush will test your reflexes and memory, with online leaderboards to keep track of yourself, and friends.
Keep your wits about you, Blood of the Werewolf will test your limits and offer a challenge you haven't seen since the golden age of games.
Features
Experience a rich, in-depth Story Mode featuring 30+ creatures, 15 button-grinding levels to master and five heart-pounding boss arenas

Score Rush mode offers the pro a whole new leaderboard driven experience as you compete for the highest score.

Endless Challenge is a nightmare of procedurally generated levels and monsters that increase in difficulty. How far can you make it?

Shift instantaneously between human and werewolf form when in view of a full moon

Hardcore, classic platforming gameplay with a modern twist; pressure sensitive, full air controls for precision moves

Unlock a bevy of achievements, pushing you to the limit of your abilities

Upgrade weapons and wolf powers, for the edge you need against the monster onslaught

Uncover hundreds of collectibles and hidden items to discover throughout the game
Вимоги до системи
Minimum:


OS: Windows XP SP3, Windows Vista SP1, Windows 7, Windows 8

Processor: 2.0Ghz Dual Core CPU (any Core 2 Duo or AMD X2 or better)

Memory: 2 GB RAM

Graphics: 512MB Video Card using Shader Model 3 or higher, AMD Radeon HD 2900 GT or NVIDIA GeForce 9500 GT or better

DirectX: Version 9.0c

Hard Drive: 3 GB available space
Recommended:


OS: Windows XP SP3, Windows Vista SP1, Windows 7, Windows 8

Processor: 3.0GHz Quad Core Processor

Memory: 2 GB RAM

Graphics: 1 GB Video Card using Shader Model 3 or Higher, AMD Radeon 7670 or NVIDIA GeForce GTX 280 or better

DirectX: Version 9.0c

Hard Drive: 3 GB available space
Blood of the Werewolf (c) 2014 Scientifically Proven
Корисні рецензії покупців
Нагороди
Winner - Community Game of the Year
IndieGameInsider.com

Winner - Platformer of the Year
GameHaunt.com

Top 10 Platformers of 2013
IndieDB.com

Top 100 Indie Games of 2013
IndieDB.com