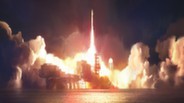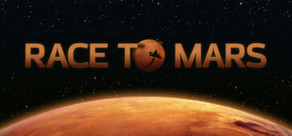 Race To Mars is a turn-based, space company simulation game. Become the head of the newly established "New Space" company whose goal would be to establish a colony on Mars. You begin as a startup - develop cutting edge aerospace technologies and use them to achieve orbit and fly beyond Earth vicinity, blazing the trail of a space pioneer...
Release Date: Mar 7, 2014
Watch HD video
Early Access Game
Get instant access and start playing; get involved with this game as it develops.
Note: This Early Access game may or may not change significantly over the course of development. If you are not excited to play this game in its current state, then you may want to wait until the game progresses further in development. Learn more
What the developers have to say:
"Race To Mars is in early development phase, which means at the moment you are not able to see it in its full glory. But day by day we are working on making it the best turn based economic strategy you have ever played. A lot of features is still under construction, but right now you can already check out how your space company might develop. Our Alpha Version is available on PC, Mac and Linux. We are planning to release update builds at least once a month each time making the game more awesome. Don't forget to check our facebook profile to see what's coming next. We encourage you to give us your feedback.
Read more about the current and planned features below." Read more
August 25
Hello to all of you. I know many of you are angry at us and you have a full right to be. A lot of things did not go well on our side, so I would like to explain a few things.

What is going on with Race To Mars?
Same as usual - we're still working on it, currently harder than ever. The upcoming update should arrive soon and it will contain a lot of new stuff.

If it's going so well, what went wrong?
We were overwhelmed by RTM's success on Early Access. Riding your enthusiasm, we decided to fix pretty much every game element - visuals, music, add more hardware, more things, more great elements...

Which ate into our time very hard. What's more, we had to verify parts of our earlier assumptions. Worse still, our techadvisor fell seriously ill, having been and still being in a hospital, which dramatically decreased his working capability. Unfortunately, we lack his deep technical expertise to bring many of the elements to life. This unfortunately gave us more weeks of delays.

Unfortunately, preparations for the Apollo Update aren't going as well as we would like, too, but we definitely see the light at the end of the tunnel and today we are practically sure that we will be able to prepare it in a good state for the middle of September. We will probably be able to add a lot of things that originally weren't meant to be in it, but thanks to the extra time, we can.

Where to find optimistic news then? There's a lot and I hope that they will at least in part recompensate your disappointment over the speed of our work on the game.

First, we are now a much more stable and experienced company than we were half a year ago. We started work in a four-person squad with little experience, and now we have sometimes even 16 people working for our team - not everyone at the same time on Race To Mars of course. Currently working on the game are programmers with many years of experience with AAA productions. We have new artists available and we are still moving forward. I hope this will finally be visible in the Apollo Update. The game has never looked so good before, and I am sure you, too, will be amazed by the new GUI.

Second, the success on EA gave us contacts and chances that we never hade before. Thanks to that we are working on things that will definitely be to your liking whenever we can finally unveil them. With that however I assure you that we will not stop working until RTM is the best damn game we are capable of giving to you. This is our "founding project", which gave us everything that INTERMARUM is today - a group of great people, who love ambitious products. Even today we are working so that Race To Mars can be bought boxed, with many different language versions, in an attractive release for lovers of strategy-economic games.

Third, we know we failed in many aspects. We also have a few ideas on how to repay you for that and are analyzing which of them will be technically possible. We will definitely give our all to thank each and every one of our current fans, hoping you will give us a little more time to make RTM what we have always wanted to be.

I, like the whole team, hope that you understand what problems the project is facing, but also what opportunities await. I also hope that you are with us and I know that these words should have been said a lot earlier. I am sure that together we can make Race To Mars better than we could have ever before.

Szymon Janus
CEO, INTERMARUM
10 comments
Read more
July 27
Among other things, we prepared 3D models for all of the buildings and today we are happy to show you how they present themselves in-game

Also, we have finished the GUI for the Mission Control building, but in order to implement all of the features, we will need to prepare the whole contract system at the National Space and Air Office building.

When the new GUI for R+D is ready, we will start implementing the new GUI and new options for the Assembly building, where you will be able to construct, among other things, 18 different types of rockets!

The design team is working on the Astronaut Complex right now - the last big building that hasn't been fully designed yet.

New screen is here: https://www.facebook.com/RaceToMars
0 comments
Read more
Early Beta Access
About the Game
Race To Mars is a turn-based, space company simulation game. Become the head of the newly established "New Space" company whose goal would be to establish a colony on Mars. You begin as a startup - develop cutting edge aerospace technologies and use them to achieve orbit and fly beyond Earth vicinity, blazing the trail of a space pioneer and leaving the competition far behind on your way to victory.
Our game will achieve two goals - promote the outer space industry and satisfy all economy game fans. Race To Mars combines the realism of a spaceport management sim and approachable gameplay - we assure you that both subject aficionados and casual gamers will find this mixture most entertaining. Our priority is to make an approachable game without compromising its key economical and strategical features - says Szymon Janus, the CEO of INTERMARUM.
Since we aim to deliver the best quality, we're developing the game in close cooperation with scientists from a Polish space industry company, Kosmonauta.net; and we're using Unity, the leading multiplatform game engine, thanks to this we'll be able to deliver top quality content.
FEATURES
Shape your own path to Mars: satellites or a space station?

Discover more than two hundred pioneering technologies

Fight for a larger budget for your space program with the help of your fans and media

Expand your program: profit from commercial, scientific and military contracts
CURRENT FEATURES
Main screen from where you manage your New Space company

System of gaining Prestige points, which show how your company evolves and will enable it to develop further

Final 3D models of 4 important buildings

System of day and night

Almost all features in Administration building: manage staff and buildings, use the bank (take loans or deposit money), view reports, answer first questions from the journalists and build your reputation

It is possible to build all buildings in the correct order (presented on a tree)

Answer first questions from the journalists and build your reputation

Choose contracts at National Space and Air Office

Build Satellite Program which unlocks development of crucial technologies at Research+Development

Develop first technologies (almost 100)

Use technologies to produce components

Choose components to build your own satellite

At the Market buy some of the missing stuff, like a rocket, which will launch your satellite to the orbit

Therefore: FIRST SPACE MISSION available

Random events affect your company's evolvement

University enables Project Managers to improve their skills

Message box informs about concluding projects etc.
The game's current look is far away from the final graphics quality - you have to note that it's still in development and most of the assets and geometry are temporary placeholders.
UPCOMING FEATURES
We plan to constantly add new researches at R+D

The same goes for new contracts at NSaAO

More Programs to start

More options at NSaAO, like selling your own services or asking for funding

More questions for press conferences

More random events

Launch Facilities with the possibility to launch your own rockets

New GUI, redesigned after a series of tests

3D models for remaining buildings

Achievements
PC System Requirements
Minimum:


OS: Windows XP

Memory: 2 GB RAM

Graphics: Integred

Hard Drive: 400 MB available space

Sound Card: Integred
Recommended:


OS: Windows 7

Memory: 4 GB RAM

Graphics: Dedicated graphics card 512MB

Hard Drive: 400 MB available space

Sound Card: Integred
Helpful customer reviews
Title:
Race To Mars
Genre:
Indie
,
Simulation
,
Strategy
,
Early Access
Developer:
INTERMARUM
Publisher:
INTERMARUM
Release Date:
Mar 7, 2014
Languages:
| | Interface | Full audio | Subtitles |
| --- | --- | --- | --- |
| English | | | |
| Polish | | | |