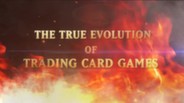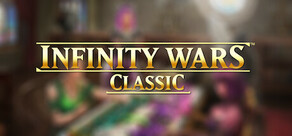 Infinity Wars is traditional trading card gaming completely reimagined as digital free to play for the PC, Mac, Android and iOS. Featuring every card fully animated, open player-to-player trading, modes eliminating pay to win and animated 3D battlefields. Conquer parallel realities with or against your mates now!
Release Date: Feb 12, 2014
Watch HD video
Early Access Game
Get instant access and start playing; get involved with this game as it develops.
Learn more about Early Access.
What the developers say:
"Infinity Wars is an amazing new Trading Card Game slated for a gold release in the first half of 2014. To help polish and balance the game we are giving Early Access players the opportunity to have their say in how our game is shaped by joining as a user in our BETA game. Infinity Wars has a strong community focus and strives to give our community the power to enact change. Most of the major features for Infinity Wars are already operating and below are features slated to go live soon.

Features coming soon:

Interchangeable Card art
100 new cards coming end of February 2014
2 new cards available to earn every week
Whole new reward and in-game achievement system

Even with the addition of these features, we are still committed to keeping Infinity Wars a free-to-play game for long after the release of the final product. We will also be ensuring that all card collections earned, including limited edition BETA cards, will remain in your account after release.

We are calling on the Steam community to come enjoy an early look and have a say in shaping the next generation of Trading Card Games. Wether you have not played a Trading Card Game in 10 years, or you won your local tournament last week, we want you to be apart of building something epic!"
Read more
Play Infinity Wars - Animated Trading Card Game
March 13th, 2014


With the quest system getting fixed up, it'll be primed and ready just in time for a massive event that you'll want to get your hands on and tell your friends to enter! Who knows, you and your friend may want to split the cards if you win!

From March 14th to the 16th you'll have a special Event Quest on your quests page. Are you prepared?

Complete the challenge for 35 pvp wins with 50 or more Health and Morale, and earn your Infestation Booster!

Everyone who completes the challenge will be entered into a drawing.

9 players will be selected to win 10 Infestation (Non-soulbound) booster packs, while 1 lucky player will receive the grand prize of 20 boosters!

Spread it around, love it, claim your dominance over all who would dare oppose you!

See you on the battlefield!
8 comments
Read more
March 12th, 2014
New Features
Today's patch marks the release of quite a few major features: quests, medals, titles, a new profile screen, a new loading screen, and a new chat interface! Let's go over the changes!
Throughout Infinity Wars' history, we've seen players have a lot of confusion about how to get new exciting things for free. New players get lost, not knowing where to go next. Furthermore, long time players have no end-game goals to shoot for, and no way to show off their accomplishments to other players. The new quest system is our answer to these problems. As you play Infinity Wars, you'll complete various quests, giving you better and better rewards.
Many quests award Medals, which are used to show off your accomplishments in Infinity Wars. When you play against another player, our new (and much more optimized) loading screen will show off your medals.
Another reward you can earn through quests is Titles. Once earned, Titles can be displayed to other players. Ever wanted to be known as Champion Puffy? Well now you can! (Or rather, you could be if your username was Puffy, which it isn't. Also, Puffy's win/loss ratio is terrible.)
All these new additions can be found on the Profile screen, which has been completely redone.
This Quest system replaces our previous Faction Levels system, and all rewards from the Faction Levels system have been moved into the Quest system.
Last, but not least, we have an entirely new chat interface. It is now much better laid out, especially for talking to friends, and is persistent across all aspects of the game, making it much easier to talk to friends.
Balance Changes
We've introduced adjustments to a few cards released in Infestation, which will we explain here:
Infected Drone now transforms into a 7/7 (previously a 8/8).
When Infected Drone transforms, it becomes one the most efficient character in the game, a 8/8 for 2 (in addition to being Artificial, generally a benefit in Genesis). In Genesis, transforming the Drone is a fairly trivial task, and allowed Genesis to have early game aggression far beyond its curve, so we've turned it down a bit.
Aether Acolyte is now a 5/5 that increases by 1/1 when an ability is played. (Previously a 3/3 that increased by 2/2).
While in a vacuum Aether Acolyte's power level isn't overpowered (although it's a very powerful card), in the context of Verore it becomes simply too strong. Normally, Verore doesn't have efficient, fast beaters, and this is an important weakness of the faction. We've decided to bring up Aether Acolyte's base stats a little bit, but severely decrease how quickly she can get large.
Uncontrolled Rift now costs 2 (previously 1).
Uncontrolled Rift is arguably one of the reasons Aether Acolyte was so strong. However, we feel that Uncontrolled Rift is in too strong a place right now, and can be used with many other cards to overpowering effect, Aether Acolyte was merely the best option at the time. We never intended Uncontrolled Rift to be so furiously competitive, it's a card that while fun, introduces a level of dumb
luck that we don't want to push too hard, and are going to bring it down a bit.
Flame Dawn Fanatic now has 8 power, up from 6.
Not everything has to be nerfs! We felt that Flame Dawn Fanatic's stats were simply too low to be sexy as a three purity card, so we're making him stronger.
Ritual Master is now a 0/4, and his ability doesn't buff himself.
Ritual Master, if left unchecked, is a very strong card. However, in its previous incarnation he left very little room for any player to deal with him, and we wanted decks to be able to answer a Ritual Master.
Death Ray and Perils of Command have been moved to Uncommon (previously common).
Drafting Verore has been extremely strong, since its commons offer some of the best removal in the game. We decided to bring this back a bit, so that you can't guarantee yourself a full playset of premium removal when you draft Verore.
Bloodthirst health bonus has been reworked.
The health bonus from Bloodthirst has been reworked so that it acts as a buffer against damage, as in its previous incarnation, a Bloodthirsted character would usually simply die at the end of the turn.
Bug Fixes
Various fixes for various causes of the 'endless turn' glitch.

Swarmer characters should now get Consume functioning correctly.

Fixed a bug with Swarmers' display text being incorrect from increases/losses from Brutal Swarmer.

Swarmers now correctly longer apply in command zone.

Cyber Infested Dragon no longer leaves play if it dies in command (formerly token spawning wasn't occurring (correctly) although it was still getting removed from play (incorrectly)).

Dead Feaster will now correctly keep stats when dead.

Hubris of the Strong now flushes damage dealt, so it doesn't kill cards that have previously taken damage.

Splatterer, Devil of Despair, Ritual Master and Frenzied Monstrosity's discard now properly resolve in the resolution phase instead of the planning phase.

Infected Purifier should correctly become undead on transformation.

Agent Coyle, Zomborg's splash ability correctly hits battlefield now, instead of all cards in play.

Agent Coyle, Zomborg's ability can no longer be used when the player has insufficient resources.

Immortal Traveller can now create Survival Swarmers.

Preemptive should resolve correctly on several cards in Infestation where it did not.

Chalice of Madness now correctly discards a card prior to drawing for the turn.

Xi, who honors the dead should correctly check for valid targets.

Shield generator allows cards to be played the turn its owner chooses to sacrifice it.

Fight can longer target it's controller's cards for it's second target (as per card text)

Card abilities that trigger when entering the battlefield should no longer proc a second time if their zone changes from out of play.
20 comments
Read more
Reviews
"[While at the Australian EB Expo] Nothing even came close to the level of quality of Infinity Wars. It almost shouldn't have been in the same area; it should have been in an open space, where everybody was guaranteed to walk by. The game deserved that level of foot traffic."
ABC Tech

"The game that will drag me away from League of Legends."
Half Decent

"I have been waiting for a TCG like this for a long time."
http://www.examiner.com/article/infinity-wars-hands-on-game-preview

About the Game
Infinity Wars is traditional trading card gaming completely reimagined as digital free to play for the PC, Mac, Android and iOS. Featuring every card fully animated, open player-to-player trading, modes eliminating pay to win and animated 3D battlefields. Conquer parallel realities with or against your mates now!
Long ago, the Old World was shattered by magic too powerful for reality to cope with. Reality was split into infinite mirror dimensions, each left to develop on its own path over millenia. In time, rifts between the dimensions started to appear, and thus began the Infinity Wars!
Infinity Wars is a game of unparalleled strategic depth. Collect cards, create your own decks, and battle against others to see who is the greatest strategic mastermind in Infinity Wars!
Features
Completely Free to Play: Every card is able to be earned in-game, absolutely free.

Animated Cards: Every card in Infinity Wars is animated; the beautiful evolution of trading card games to digital.

Simultaneous Turns: Turns are planned out simultaneously in Infinity Wars, with little-to-no waiting for the other player to finish their turn. Unique potential for outplaying your opponent is born, a master can perfectly predict an enemy's moves, dodging every spell played against them with Infinity Wars' unique positional based system.

New Cards Released Regularly: Nearly every week, we release a new card for players to create decks with. New sets of cards are released every few months.

Trading Cards: Any card you purchase through currency earned by simply playing the game can be traded to your friends.
PC System Requirements
Minimum:


OS: Windows XP or later

Memory: 512 MB RAM

Graphics: Graphics card with DirectX 9 capabilities.

Network: Broadband Internet connection

Hard Drive: 2 GB available space
Mac System Requirements
Minimum:


OS: Mac OS X 10.5 or later

Memory: 512 MB RAM

Graphics: Graphics card with DirectX 9 capabilities.

Network: Broadband Internet connection

Hard Drive: 2 GB available space
Helpful customer reviews
Title:
Infinity Wars - Animated Trading Card Game
Genre:
Early Access
,
Free to Play
,
Indie
,
Massively Multiplayer
,
Strategy
Developer:
Lightmare Studios
Publisher:
Lightmare Studios
Release Date:
Feb 12, 2014
Languages:
| | Interface | Full audio | Subtitles |
| --- | --- | --- | --- |
| English | | | |