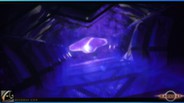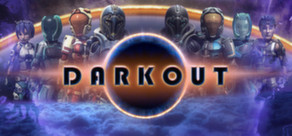 Crashed and alone on a world mankind tried to leave behind, Darkout challenges players to survive on Illuna, in harsh, procedurally generated biomes, utilizing the game's sandbox features to build shelters, craft weapons, and research new technologies. You are not alone.
Release Date: Dec 4, 2013
Watch all 2 trailers
September 11
Hello everyone!

The testing phase is almost over on the latest patch but we need your help to make sure it is as solid as possible. Due to our limited resources we thought what better way to get the patch tested than in an open beta on Steam.

If you would like to get access to the latest content and don't mind reporting any bugs and balancing issues found then simply follow the steps below and you will have instant access to patch 1.3 Beta.

IMPORTANT NOTE: Make a backup of any and all Character and World files before applying the patch below as any corruptions cause due to unforeseen bugs may well be irreversible.

PATCH INSTRUCTIONS:
1. Launch Steam
2. Navigate to your Games Library
3. Right-Click on Darkout and select Properties
4. Select the BETA Tab
5. In the drop down list select patch_open_beta
6. Wait for it to update and you will be ready to play!

BUG REPORTING
We've created a category to report bugs for the patch beta on our forums and on Steam. Please use them in order for us to keep the current public version and the beta version reports in order and things will progress much smoother with fixing them :)

Darkout Forums:
Darkout Forums Patch 1.3 Bug Reporting

And now on to the patch!

New Content!

You read that right! We're very excited to announce the upcoming arrival of the newest and perhaps the most game changing patch in Darkout history!

Check out the details and images below (we aren't including everything, because… well… sometimes it's fun to find new content on your own, isn't it?):

1. New Content:

Storage
- Storage Vault, holds 100 items

http://steamcommunity.com/sharedfiles/filedetails/?id=312631443

GPS
- New item and blueprint
- With GPS in inventory press "G" to get current position.
- Equip the GPS to get continuous position updates.

Beacons
- place beacon and add description to mark a location or resource.
- Description in new PDM tab with Teleporters.
- Beacons within a certain range are marked on the radar.

Teleporter
- You can now place Teleporters
- Player invulnerable while still invisible during teleporting.
- There is a minimum and maximum range for teleporting.
- You have to wait 2min before you can teleport again.
- Teleporter uses Player energy during teleportation

http://steamcommunity.com/sharedfiles/filedetails/?id=312107395

Turrets
- Turrets to defend your base
- Sign on turret if out of ammo
- Turrets use bullets or laser modules
- When destroyed drop any ammo still in magazine

http://steamcommunity.com/sharedfiles/filedetails/?id=312630934

Enemies
- Attack lights and turrets
- Target search sequence - Turret, Player, Lights
- 20% chance enemy killed by turret will drop loot

(in future this will be expanded to enemies attacking blocks and other devices)

General
- Arrow drops to ground when it reaches range limit.
- Added Health Points for all Lights.
- New PDM tab - Radar shows Teleporters & Beacons close to the player position. Also lists all placed Teleporters and Beacons, left click on name in list to edit description.

2. Current Content

General fixes and tweaks
- Mining drop increase not applied to placed tiles.
- Quest - If tech level too low for next log will now display hint.
- Fixed a problem that may cause crashes when you kill an enemy.
- Check when craft item for the first time if it is a group item.

Crafting
- Increased the range combinator will search containers for parts needed for crafting or research
- Changed some stack quantities to be multiples of craft quantity
- Added Tier level separator in the Research menu
- Fix to show quantity select in multiples of the craft quantities in the Crafting menu

Camps and Chests
- Placement rework - make containers more visible with lights and also remove the shrubs around it.

Relic gates
- Check all inventory slots to get total for item in inventory, and go thru all stacks to update total used.
- When purifying a gate, enemies spawn thru gate and not all over anymore

Big lab cabinet
- Increased size in world
- Increased inventory size to 30.
- You will have to research the new cabinet before you can craft it.

NOTE: When you pick up any existing Big Lab Cabinets they will convert to the new size when you place them again.

Achievements
- cleaned up data errors caused by old bugs.
- Added icon for graves under Player
- Added count for Relic gates found and purified under Player list

We look forward to hearing back from those who opt in and help test the beta, with your help we hope to make sure we deliver as stable a patch as possible.

Thanks to everyone for your continued support!

Team Darkout
9 comments
Read more
July 13
It is that time again, Patch!

Through your continued support and feedback we are able to bring yet another patch, so check out the latest patch for Darkout containing what we know quite a few have been waiting for, Easy Mode!

Game Easy Mode
- Day/Night = 65% / 35%
- Health + 50%
- Fall without injury distance + 30%
- Oxygen capacity + 20%
- Energy usage - 20%
- Weapon damage + 20%
- Harvest drops + 50%
- Mining drops + 50%
- Random item drop chance + 10%`
- Chests and crate drop items + 1

- Do not drop suits or equipment on death.

- Escape pod inventory different - will still be finalized - for now just increased bullets and torches
- Drops when harvest pod + 20%

Story quest line
- better detect if distress beacon placed so cubes do not decode as corrupted.

Elevator
- more tweaks to stop killer elevator

Enjoy!
Team Allgraf
21 comments
Read more
Reviews
"Darkout is an enjoyable experience that is truly immersive as it is beautiful"
8/10 – GamingBolt

"To those people who enjoy to build and survive, this game will not be one that disappoints."
4/5 – OnRPG

"This is one of the latest iterations in sandbox gaming with several mechanics that improve the genre. It's not a clone of a preexisting game and it presents some unique features that gamers will come to love"
B – Gamefob

Steam Greenlight
About the Game
Crashed and alone on a world mankind tried to leave behind,
Darkout
challenges players to survive on Illuna, in harsh, procedurally generated biomes, utilizing the game's sandbox features to build shelters, craft weapons, and research new technologies.
You are not alone. Light-sensitive creatures prowling the landscapes become most active at night and in a world shrouded by clouds the security of day will never come, instead, twilight periods allow players minor security to explore, rebuild, and gather resources.
Darkout's deep history manifests itself through logs left behind by others, some recent, while others hearken back to long-extinct natives of Illuna, offering glimpses into what events led up to the pandemonium that now persists.
How will you survive?
Welcome to Darkout – Stage 1
What is stage 1?
Thanks to everyone's feedback and a year of Beta the game is finally in a place which we can consider the base version of Darkout, Stage 1.
From this point on we will expand on the universe, Biomes, Gameplay, Items, etc.
We currently have 3 more Key stages planned and will reveal all the details of these plans as we develop the game further, not unlike our predecessors in the Sandbox genre.
In-between the stages we will also have some mini updates as needed :)
Stage 2 – 4 will contain
More Story

Why are you here and what is really going on? All this will be revealed as Each stage contains a new act for the storyline

More Biomes

Underwater Biome, Sky Base, Feral Jungle, etc

An End Game

Fix the Ship or Illuna? Only time will tell

More enemies

The Penguin Drones

More bosses with each Stage

Survivors

Dead, alive, evil, good?

Underground Bunkers / Labs

Unique treasures, enemies, stories

Vehicles

Sub, Mech, and?

Weapons, Devices, rewards, achievements, etc!

To know more about the current version of the game and future additions planned please read the post here:
http://www.darkoutgame.net/index.php?threads/darkout-steam-release-dec-4th.3151/
System Requirements
Minimum:


OS: Windows XP SP3 / Vista / Windows 7

Processor: Intel Pentium Core 2 Duo 1.3 Ghz or Better

Memory: 2 GB RAM

Graphics: OpenGL Graphics card that can display at least 1024x768 res (Nvidia 8000 series or better)

Hard Drive: 3 GB available space

Sound Card: Any

Additional Notes: Latest OpenGL Drivers
© 2013 Allgraf LTD. All rights reserved. Darkout, Darkoutgame, and all related titles, characters and logos are trademarks of Allgraf LTD.
Helpful customer reviews
Title:
Darkout
Genre:
Action
,
Adventure
,
Indie
Developer:
Allgraf
Publisher:
KISS ltd
Release Date:
Dec 4, 2013
Languages:
| | Interface | Full audio | Subtitles |
| --- | --- | --- | --- |
| English | | | |