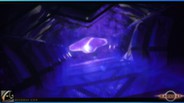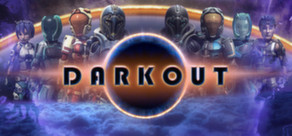 Crashed and alone on a world mankind tried to leave behind, Darkout challenges players to survive on Illuna, in harsh, procedurally generated biomes, utilizing the game's sandbox features to build shelters, craft weapons, and research new technologies. You are not alone.
Release Date: Dec 4, 2013
Watch all 2 trailers
June 30th, 2014
Thanks to everyone's continued support of Darkout we are able to bring you patch 1.2.8!

Enjoy!

Crafting and Research
- Fixed so new Copper Ore and Iron Ore from Dirt blueprints gets added for old players.
- Fixed to make sure empty fuel can gets returned when using fuel in crafting or research.
- Part selection popup is now only used for color selection.
- When Color Selection Menu is open, the Item Tooltip window will not show.

Elevator
- Fixed some issues where you fall through the elevator.
- Fixed bug where you sometimes get stuck in jump animation when you land on the elevator.

Elevator rails
- Fixed rails to be correct design size, can now be placed in 3 blocks wide shaft.

NOTE - Currently placed rails can still be used without a problem but you will not be able to extend the track as the rails will not align. If you do not want to pickup and place rails again, you can always build a transfer station and place another elevator on the new rail.

Journal -
- changed elevator size.
- fixed some spelling errors (coppper > copper, pannel > panel).

General
- Fixed problem with recycling placeable items.
- Added missing description for new Magnesium recipe.
- Fixed open & close button for info window not staying with the window when you have a wide screen resolution.
- Fixed bug where units left on an item was reset to max when moving with Shift+click.

Keybinds
- You no longer have to remove a key-bind before you can assign it to another action. The old bind will now be cleared automatically, but if it was on a first bind, you will have to assign another key bind to the action, before you can leave the menu.
11 comments
Read more
June 20th, 2014
Hello to members new and old!

As it's been some time since we've had our last proper announcement – A fault we are taking strides to eradicate as we move forward – we're still very much alive and working our hardest to continue development of Darkout (we aren't giving up on this!).

So we have had quite a bit of feedback from the community since we shared the current state of development with everyone and I want to thank all those who have stated their support and are spurring us along to get the project done.

Here is a snippet of what's in the latest patch. Just to note, this patch will focus on bug fixing and balancing. The next one will add some more content as well.

As always you can check out the forums for full details on the patch!

Changes
- New Blueprint for copper ore from dirt
- New Blueprint for iron ore from dirt
- New Blueprint for coal from logs
- New Blueprint for platinum ore from stone
- New Blueprint for platinum bar from platinum ore
- New Blueprint for magnesium from stone
- New Blueprint for fuel can
- Change Blueprints so fuel now also needs a fuel can
- Can now get 4 sulphur from 1 tar
- Can now harvest spore from trees in outlands (same as fire flies)
- can place spore jars
- when using fuel will get empty fuel can back
- Coral regrows like plants
- when all gas from a plant has been collected it will start producing gas again after 3 game days
- moved a couple of logs to improve story flow
- Increased chance to 90% that a datamodule or datacube will drop when needed to continue quest, if the source can drop it.
- Datacubes only drop when you need them for a quest
- added tooltip note if item can be recycled
- added empty battery as recyclable
- added suits as recyclables

Fixes
- Tooltips fit better on screen
- stop footsteps sound when falling
- fixed "You looted your first #1"
- when you add fuel to a tank you will get fuel can back
- when you add lightGoo to a tank you will get jar back (also when used in crafting)
- Fixed bug where crafting system allowed research points to go into negative
- Elevator speed increased x3
- Elevator can be called even when not in a loaded sector
- can run past bottom of Elevator without colliding
- can jump / fly up to elevator from directly below and will not collide with elevator
- fix bug where elevator did not stop when it hit an obstruction
- Booster boots do not use energy anymore
- fixed bug where energy usage increased as game progressed. Usage now update correctly as you equip/un equip/use items

We want to thank everyone for your continued support and hope you enjoy the patch!

Team Darkout
16 comments
Read more
Reviews
"Darkout is an enjoyable experience that is truly immersive as it is beautiful"
8/10 – GamingBolt

"To those people who enjoy to build and survive, this game will not be one that disappoints."
4/5 – OnRPG

"This is one of the latest iterations in sandbox gaming with several mechanics that improve the genre. It's not a clone of a preexisting game and it presents some unique features that gamers will come to love"
B – Gamefob

Steam Greenlight
About the Game
Crashed and alone on a world mankind tried to leave behind,
Darkout
challenges players to survive on Illuna, in harsh, procedurally generated biomes, utilizing the game's sandbox features to build shelters, craft weapons, and research new technologies.
You are not alone. Light-sensitive creatures prowling the landscapes become most active at night and in a world shrouded by clouds the security of day will never come, instead, twilight periods allow players minor security to explore, rebuild, and gather resources.
Darkout's deep history manifests itself through logs left behind by others, some recent, while others hearken back to long-extinct natives of Illuna, offering glimpses into what events led up to the pandemonium that now persists.
How will you survive?
Welcome to Darkout – Stage 1
What is stage 1?
Thanks to everyone's feedback and a year of Beta the game is finally in a place which we can consider the base version of Darkout, Stage 1.
From this point on we will expand on the universe, Biomes, Gameplay, Items, etc.
We currently have 3 more Key stages planned and will reveal all the details of these plans as we develop the game further, not unlike our predecessors in the Sandbox genre.
In-between the stages we will also have some mini updates as needed :)
Stage 2 – 4 will contain
More Story

Why are you here and what is really going on? All this will be revealed as Each stage contains a new act for the storyline

More Biomes

Underwater Biome, Sky Base, Feral Jungle, etc

An End Game

Fix the Ship or Illuna? Only time will tell

More enemies

The Penguin Drones

More bosses with each Stage

Survivors

Dead, alive, evil, good?

Underground Bunkers / Labs

Unique treasures, enemies, stories

Vehicles

Sub, Mech, and?

Weapons, Devices, rewards, achievements, etc!

To know more about the current version of the game and future additions planned please read the post here:
http://www.darkoutgame.net/index.php?threads/darkout-steam-release-dec-4th.3151/
System Requirements
Minimum:


OS: Windows XP SP3 / Vista / Windows 7

Processor: Intel Pentium Core 2 Duo 1.3 Ghz or Better

Memory: 2 GB RAM

Graphics: OpenGL Graphics card that can display at least 1024x768 res (Nvidia 8000 series or better)

Hard Drive: 3 GB available space

Sound Card: Any

Additional Notes: Latest OpenGL Drivers
© 2013 Allgraf LTD. All rights reserved. Darkout, Darkoutgame, and all related titles, characters and logos are trademarks of Allgraf LTD.
Helpful customer reviews
Title:
Darkout
Genre:
Action
,
Adventure
,
Indie
Developer:
Allgraf
Publisher:
KISS ltd
Release Date:
Dec 4, 2013
Languages:
| | Interface | Full audio | Subtitles |
| --- | --- | --- | --- |
| English | | | |