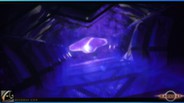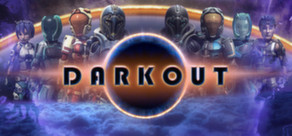 Crashed and alone on a world mankind tried to leave behind, Darkout challenges players to survive on Illuna, in harsh, procedurally generated biomes, utilizing the game's sandbox features to build shelters, craft weapons, and research new technologies. You are not alone.
Data lansării: 4 dec., 2013
Urmăreşte toate cele 2 videoclipuri
13 iulie
It is that time again, Patch!

Through your continued support and feedback we are able to bring yet another patch, so check out the latest patch for Darkout containing what we know quite a few have been waiting for, Easy Mode!

Game Easy Mode
- Day/Night = 65% / 35%
- Health + 50%
- Fall without injury distance + 30%
- Oxygen capacity + 20%
- Energy usage - 20%
- Weapon damage + 20%
- Harvest drops + 50%
- Mining drops + 50%
- Random item drop chance + 10%`
- Chests and crate drop items + 1

- Do not drop suits or equipment on death.

- Escape pod inventory different - will still be finalized - for now just increased bullets and torches
- Drops when harvest pod + 20%

Story quest line
- better detect if distress beacon placed so cubes do not decode as corrupted.

Elevator
- more tweaks to stop killer elevator

Enjoy!
Team Allgraf
21 comentarii
Află mai multe
30 iunie
Thanks to everyone's continued support of Darkout we are able to bring you patch 1.2.8!

Enjoy!

Crafting and Research
- Fixed so new Copper Ore and Iron Ore from Dirt blueprints gets added for old players.
- Fixed to make sure empty fuel can gets returned when using fuel in crafting or research.
- Part selection popup is now only used for color selection.
- When Color Selection Menu is open, the Item Tooltip window will not show.

Elevator
- Fixed some issues where you fall through the elevator.
- Fixed bug where you sometimes get stuck in jump animation when you land on the elevator.

Elevator rails
- Fixed rails to be correct design size, can now be placed in 3 blocks wide shaft.

NOTE - Currently placed rails can still be used without a problem but you will not be able to extend the track as the rails will not align. If you do not want to pickup and place rails again, you can always build a transfer station and place another elevator on the new rail.

Journal -
- changed elevator size.
- fixed some spelling errors (coppper > copper, pannel > panel).

General
- Fixed problem with recycling placeable items.
- Added missing description for new Magnesium recipe.
- Fixed open & close button for info window not staying with the window when you have a wide screen resolution.
- Fixed bug where units left on an item was reset to max when moving with Shift+click.

Keybinds
- You no longer have to remove a key-bind before you can assign it to another action. The old bind will now be cleared automatically, but if it was on a first bind, you will have to assign another key bind to the action, before you can leave the menu.
11 comentarii
Află mai multe
Ce spun criticii
"Darkout is an enjoyable experience that is truly immersive as it is beautiful"
8/10 – GamingBolt

"To those people who enjoy to build and survive, this game will not be one that disappoints."
4/5 – OnRPG

"This is one of the latest iterations in sandbox gaming with several mechanics that improve the genre. It's not a clone of a preexisting game and it presents some unique features that gamers will come to love"
B – Gamefob

Steam Greenlight
Despre joc
Crashed and alone on a world mankind tried to leave behind,
Darkout
challenges players to survive on Illuna, in harsh, procedurally generated biomes, utilizing the game's sandbox features to build shelters, craft weapons, and research new technologies.
You are not alone. Light-sensitive creatures prowling the landscapes become most active at night and in a world shrouded by clouds the security of day will never come, instead, twilight periods allow players minor security to explore, rebuild, and gather resources.
Darkout's deep history manifests itself through logs left behind by others, some recent, while others hearken back to long-extinct natives of Illuna, offering glimpses into what events led up to the pandemonium that now persists.
How will you survive?
Welcome to Darkout – Stage 1
What is stage 1?
Thanks to everyone's feedback and a year of Beta the game is finally in a place which we can consider the base version of Darkout, Stage 1.
From this point on we will expand on the universe, Biomes, Gameplay, Items, etc.
We currently have 3 more Key stages planned and will reveal all the details of these plans as we develop the game further, not unlike our predecessors in the Sandbox genre.
In-between the stages we will also have some mini updates as needed :)
Stage 2 – 4 will contain
More Story

Why are you here and what is really going on? All this will be revealed as Each stage contains a new act for the storyline

More Biomes

Underwater Biome, Sky Base, Feral Jungle, etc

An End Game

Fix the Ship or Illuna? Only time will tell

More enemies

The Penguin Drones

More bosses with each Stage

Survivors

Dead, alive, evil, good?

Underground Bunkers / Labs

Unique treasures, enemies, stories

Vehicles

Sub, Mech, and?

Weapons, Devices, rewards, achievements, etc!

To know more about the current version of the game and future additions planned please read the post here:
http://www.darkoutgame.net/index.php?threads/darkout-steam-release-dec-4th.3151/
Cerinţe de sistem
Minimum:


OS: Windows XP SP3 / Vista / Windows 7

Processor: Intel Pentium Core 2 Duo 1.3 Ghz or Better

Memory: 2 GB RAM

Graphics: OpenGL Graphics card that can display at least 1024x768 res (Nvidia 8000 series or better)

Hard Drive: 3 GB available space

Sound Card: Any

Additional Notes: Latest OpenGL Drivers
© 2013 Allgraf LTD. All rights reserved. Darkout, Darkoutgame, and all related titles, characters and logos are trademarks of Allgraf LTD.
Recenzii utile ale clienților
Titlu:
Darkout
Gen:
Acţiune
,
Aventură
,
Independente
Producător:
Allgraf
Distribuitor:
KISS ltd
Data lansării:
4 dec., 2013
Limbi:
| | Interfață | Audio complet | Subtitrări |
| --- | --- | --- | --- |
| Engleză | | | |