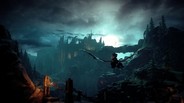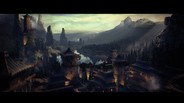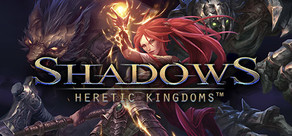 * Reduced Price in comparison to the final game pricing! In the action-RPG "Shadows: Heretic Kingdoms" players take control of the Devourer, a demon that swallows the souls of the dead and brings them back into the mortal realm as puppets.
Release Date: Jun 13, 2014
Watch all 2 trailers
Early Access Game
Get instant access and start playing; get involved with this game as it develops.
Note: This Early Access game may or may not change significantly over the course of development. If you are not excited to play this game in its current state, then you may want to wait until the game progresses further in development. Learn more
What the developers have to say:
Why Early Access?
"We decided to enter Early Access for one simple reason: The Community! Ultimately we´re creating video games for players and that´s why we would like to include the players and their feedback into the development process. We want to incorporate as much feedback as we possibly can, which, we know, is going to be a balance act. We need to maintain the essence and the direction of Shadows while at the same time incorporating as much feedback as we possibly can. We know that this is going to be a balance act – but we are very excited to take this approach!
You now have the unique chance to join the fast growing Heretic Kingdoms community and you can participate in the development with your feedback, ideas and thoughts. We actively moderate and follow the forums to listen to your feedback – both positive and negative – and we will carefully consider your ideas. This is a great opportunity to collaboratively make Shadows the best game it can possibly be!"
How long will this game be in Early Access?
"We are currently planning to release Shadows: Heretic Kingdoms in 2014, which gives us several months to not only continue development, but to also adjust our game continuously."
How is the full version planned to differ from the Early Access version?
"Over the course of the Early Access, we will offer several iterations of the game, each getting Shadows closer to the final version. The features that are listed below will therefore be released over the following months and not held back for the final version.
1. Crafting

Crafting will allow the players to combine crafting components and broken down loot into new items. Additionally, the players will be able to improve already existing items. This feature is supposed to boost the regular gameplay and at the same time give the player another way of customizing his characters.

Full Voice-Over
The Early Access version will be partially voiced at the beginning. As we progress through the development of Shadows, we will add additional voice-overs and possibly voice-overs in other languages.

More heroes with their own subplots and quests
Currently we only offer 4 playable characters. As we progress through the Early Access we will introduce more and more characters and their stories. This will expand the quest pool considerably and therefore increase the overall game volume.

Additional skillsets and items
Along with every additional character come his unique ability trees. Each hero has multiple skills based on different combat styles. Activating these will often require certain weapons, armor and items which will therefore be updated as well.

Almost 50 maps and locations
We put a lot of work into the locations of Shadows. We want to deliver a detailed and immersive environment that invites the players to take a closer look and enjoy the scenery. We already provide great locations at the beginning of the Early Access, but more environments and sceneries will follow!

Editor and development tools
Not only do we want to create a great game with a catching storyline and a beautiful environment, we would also like to give the players the opportunity to do the same. We plan on including an editor that will allow the creation and modification of dialogs, environment and sceneries.

More combat, more bosses, more quests and more skills!
On top of everything that is planned, we will increase the content that is already offered at the beginning of the Early Access. We will offer two boss fights at the beginning of the Early Access and that will certainly increase significantly. We will add more enemies, more quests and more skills as well as more items. If you like what we are offering you in Early Access, you will love the final game!
"
What is the current state of the Early Access version?
"The game is in an early state - as possibly Early Access suggests. However, the game is stable, already very beautiful and filled with enough content for the players to experience the world of the Heretic Kingdoms.
Here´s a short summary of everything you will have access to with the first Early Access version:
1. The first chapter is fully playable with two main heroes
2. Partial Voice Over, spoken by famous actor Tom Baker
3. Several hours of the gameplay, with plenty of quests, side quests, items, skills
4. More than 10 locations and maps
5. Fierce combat and fights against the first bosses"
Will the game be priced differently during and after Early Access?
"The Early Access will offer the players a limited amount of gameplay, as the rest of the content is still in development and will successively be made available to the players. Therefore, the price of this early version will be lower than the final retail price. As the content grows, so will the price rise. Since the Early Access will begin with a 10% discount, it will be the lowest possible price to purchase the game from now on and after the Early Access."
How are you planning on involving the Community in your development process?
"Since we have been working behind closed doors on the game, we are initially very interested in feedback on our work. As we continue to develop and get to know the community and their expectations and wishes, we will begin incorporating suitable suggestions. We have already received fan-art, lists of features and player favorites of other games which we use to adjust our development process.
We don't want to limit ourselves to certain ways of participation. Whatever the player community comes up with, we will try to validate and incorporate in some way."
Read more
September 4
All early access players can enjoy new features today thanks to a major content update. The update brings a new playable character to the world of Shadows: Heretic Kingdoms: Evia, the Daughter of Fire. Evia is the last of the three primary main characters. She is the princess of a long-extinct kingdom and an extraordinarily mighty mage with the power to control the elements, which she uses as a weapon to destroy her enemies.

The crafting system is also now available, allowing players to craft their own weapons and armour, brew potions and create powerful rings. Additionally, due to feedback received during the early access phase, the developers have opened up the skill system, giving players more freedom when selecting their skills.

The new features at a glance

• New playable character: Evia, Daughter of Fire
• Crafting system
• Improved skill system
• Many minor improvements and new options

5 comments
Read more
August 5
bitComposer and Games Farm today released the first big update for the early access version of Shadows: Heretic Kingdoms. Amongst other smaller fixes the update introduces Zaar, a new playable character and the Outlands, a brand new zone with several new areas. Additionally, the developers have implemented changes based on player feedback from the early access, including controller support for Shadows: Heretic Kingdoms and much more dynamic battles within the game.

The Highlights of the Update include:

1. Based on the feedbacks from the players Games Farm has implemented

a. Controller support
b. Speed and combat dynamics

2. New content

a. New playable character – Zaar
b. New enemies – Nomads, Sebekans, Maggots, Scorpions, Porcupines, Soulravens, Revenants, Mercurial Demons, Bone Demons
c. Additional Voiceovers
d. New skills for the characters
e. Lair for Devourer
f. 6 maps, including Nomad's camp, Outlands and associated maps around.
g. Several quests will be added; some of them won't be possible to accomplish though (those which are related to Oasis, or later locations). Approximately up to 10 new quests.
h. Additional equipment, adjusted drop system and RPG system
i. GUI updates and improvements
j. Options updates
k. Optimizations
l. DirectX11 support
m. Ragdolls and physics updates
n. Improved drop system, looting system, respawn

3. And countless of bug fixes


8 comments
Read more
About the Game
Shadows: Heretic Kingdoms is offered as Early Access version with a reduced price compared to the later pricing for the full game, which will be higher than the Early Access version price now. The game will be released in two books:

• Book I: Devourer of Souls (November 2014)
• Book II: Age of Demons (February 2015)

All Early Access supporters and buyers of the first book will receive Book II in Spring 2015 for free. Additionally all supporters will receive the predecessor Kult: Heretic Kingdoms as a thank-you gift from bitComposer Games and Games Farm as soon as it is available on Steam. This is the perfect moment to join the world of Shadows: Heretic Kingdoms, so get your version today!


Shadows: Heretic Kingdoms is the next chapter of the Heretic Kingdoms saga. The Action-RPG is produced by Games Farm and published by bitComposer Games for release in November 2014. Set a few years after the events of Kult: Heretic Kingdoms, players are caught up in a terrible conspiracy and propelled upon an epic journey through a world of dark fantasy. Epic battles and unexpected plot twists await those brave enough to rise to the challenge! Take control of the Devourer, a demon that swallows the souls of the dead and brings them back into the mortal realm as puppets. But is the demon their master – or their servant?

Key features:

- Play a dark hero who is more than just one character
- Wander between the normal world and the shadow world
- Use the shadow world to solve complex puzzles
- Keep building your character
- Experience an incomparable, dark universe
- Make decisions that affect the game world around you
- Collect items to adequately equip your character
- Devour the souls of your enemies to gain strength
- Complete numerous quests
System Requirements
Minimum:


OS: Windows XP

Processor: x86 processor, 2 GHz

Memory: 4 GB RAM

Graphics: nVidiaGeForce 260GTX or higher

Hard Drive: 5 GB available space
Recommended:


OS: Windows 7 / Windows 8

Processor: x86 processor, 3 GHz +, quad core

Memory: 4 GB RAM

Graphics: nVidia GeForce 560GTX or higher

Hard Drive: 5 GB available space
© bitComposer Games, 2014. bitComposer Games is a brand of bitComposer Entertainment AG. Developed by Games Farm. Heretic Kingdoms, Games Farm, Games Farm logo are trademarks or registered trademarks of Games Farm, s.r.o. in EU, US and/or other countries. Shadows: Heretic Kingdoms and Shadows: Heretic Kingdoms logo are trademarks or registered trademarks of bitComposer Entertainment AG and Games Farm, s.r.o.. All other trademarks are the property of their respective owners and used under license. All rights reserved.
Helpful customer reviews
Title:
Shadows: Heretic Kingdoms
Genre:
Indie
,
RPG
,
Early Access
Developer:
Games Farm
Publisher:
bitComposer Games
Release Date:
Jun 13, 2014
Languages:
| | Interface | Full audio | Subtitles |
| --- | --- | --- | --- |
| English | | | |
Awards
Shadows: Heretic Kingdoms was awarded "Most promising product" at the RPC 2014 (Roleplay Convention, Cologne, Germany)