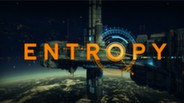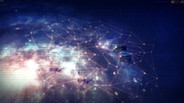 Entropy is an open-universe science fiction MMO with a strong focus on freeform gameplay and large-scale space combat. Explore a hostile galaxy filled with over a hundred solar systems, each completely explorable, where you can hunt, trade, mine and salvage in order to survive.
Release Date: Dec 9, 2013
Watch all 2 trailers
Early Access Game
Get instant access and start playing; get involved with this game as it develops.
Learn more about Early Access.
What the developers say:
"Entropy is a sandbox science fiction MMOG with a strong focus on freeform gameplay and large-scale space combat, and is available right now for Windows, Mac, and Linux. Set in a true open-world sandbox, Entropy is an ambitious entry into the era of community-driven projects, where players will help decide the game's development direction, helping to build the definitive sci-fi MMO experience.

The Early Access release of Entropy sees us launch with a strong foundation of features, including incredible multiplayer space combat, where each instance can hold more than a hundred simultaneous players all battling for supremacy, and a player-driven trading system, where both trading stations and players will determine the state of the economy. Add to this, mining, salvaging and exploration (of over a hundred explorable systems), as well as a developing dynamic mission system, and you have a game with scale, ambition, and the desire to build a community who wish to develop the best experience possible.

We'll be releasing updates approximately every week, with a major update being delivered roughly every month. As an Alpha build, there will be some bugs, and features that are being fleshed out further or are yet to be included, so bear that in mind. However, we want our community to be vocal, creative and passionate, so please get involved in the discussion on the Entropy Steam Community pages and help us create the definitive MMO experience."
Read more
April 17th, 2014
HIGHLIGHTS
Nova - wager on your PvP skills in a new gladiatorial combat sport

Shuttles - hire a ship to move between Stations where you have ships hangared

System Map - movement improvements and new optional camera mode

Fuel Depots - automated refueling installations added to some wilderness systems
NOVA
Nova is a gladiatorial ship combat sport that, while of dubious legality, is quickly growing in popularity across the Confederation

Nova matches pit up to five ships against each other in a 'free for all' duel - the last ship left in the match Sector wins

Each participant pays an entrance fee to take part in a Nova match, and the winner receives a large share of the total entrance fees from all participants, with the second and third place ships receiving significantly smaller shares

Nova Sectors with 10,000 Cr, 50,000 Cr and 100,000 Cr entrance fees can be found in Arenev, near to the Station Sector

Attempting to enter a Nova Sector will open a confirmation window for the entrance fee

Paying the fee will place you in the Nova Sector

Once at least two players have entered a Nova Sector, the match will start in 1 minute

Once five players (the maximum) have have entered a Nova Sector, the match will start in 10 seconds

Ships are free to move around the Nova Sector while waiting for a match to start, but all ships are considered 'neutral' to each other

When a match starts, all ships are immediately considered 'hostile' to each other

Ships are 'knocked out' of a Nova match when they are defeated or leave the match Sector (by flying through the Sector boundary)

Leaving a Nova Sector before the match start timer begins (when you are the only person in the Sector) will cancel the match and refund the entrance fee

Leaving a Nova Sector once the match start timer begins (once two or more players have entered) will forfeit the entrance fee
SHUTTLES
Shuttles are light starships (typically refitted Augers made obsolete by the Auger REV2) that can be hired to move between Stations where a character has ships hangared

It is now possible to hire Shuttles at all Stations, via a new icon on the Station interface

A shuttle can only be hired if a character has at least one ship hangared at a different Station

Shuttles can use Void Gates (they do not require fuel) and enter Station Sectors. They cannot enter other types of Sector, and can only dock at a Station where the character has at least one ship hangared

Shuttles are unarmed, have no Cargo, Secure Cargo, Passenger or Module Capacity, and no Ability Slots

Shuttles will generally be ignored by NPCs, but can be intercepted and attacked by other players, according to the normal PvP rules

Docking at a Station or being defeated ends a Shuttle hire (if defeated while piloting a Shuttle, a character will respawn at the Station where the Shuttle was hired)
SYSTEM MAP
Maximum speed on the System Map has been increased for all ships

Maximum turn rate on the System Map has been increased for all ships

Inertial compensation is now correctly applied while on the System Map, preventing ships from 'sliding' as much when changing direction

Sensor Radius and Signature Radius on the System Map have been increased for all ships, in order to compensate for the higher movement speeds

The default zoom level on the System Map has been reduced

The zoom level selected by the player on the System Map (default bindings [PgUp] and [PgDn]) should now be persistent

A new optional System Map 'chase' camera mode has been added and can be enabled via the Options window

In chase mode the System Map camera defaults to a position above and behind your ship, and the camera can be rotated to look around by left-click and dragging (when LMB is released, the camera will automatically swing back to the 'chase' position)

The previous two-part animation when using a Void Gate on the System Map has been removed and replaced with a much shorter sequence

The positions of Void Gates in all star systems has been revised - all Gates should now be located on the outer edges of star systems, and their positions should better reflect the layout of the Region Map
FUEL DEPOTS
Automated Fuel Depots have been added to System X-279, System D-949, System X-319, System H-159, System Q-383 and System N-260

Fuel Depots are automated installations that offer Refined Fuel at a premium rate

Fuel Depots are located in their own Sectors - like normal Station Sectors, these Sectors are 'safe zones' where no PvP is allowed

Entering a Fuel Depot Sector and approaching the Fuel Depot will automatically open a pop-up window where Refined Fuel can be purchased
FACTION CONFLICT
The bonuses that Station defences receive from Heat Exchangers (improved turret firing rates), Capacitors (improved shield regeneration) and Drone Bays (improved repair rates) have been increased - it should now be significantly harder to cripple a Station without first disabling these emplacements

The 24 hour period of 'martial law' following a Crisis in a Frontier star system (during which no Tension can be earned in the system), should now be indicated on the Region Map, System and Sector HUDs and Station GUI

News stories have been added for when a megacorporation increases the Tension in a frontier system to 50% and 75% of the amount required to trigger a Crisis
18 comments
Read more
April 1st, 2014
Welcome to Entropy's first Major Feature Update! Hostile Takeover introduces the faction conflict system, allowing Pilots who have taken a contract with one of the 'Big Three' megacorporation's to struggle for control of the Confederation's Frontier star systems.


HIGHLIGHTS
Tension and Stability - corporate players can destabilise Frontier systems administered by rivals and maintain control of their corporation's systems

Crises - destabilising a Frontier system triggers a Crisis, during which the system's Station is vulnerable to attack

New Frontier Stations - revised and expanded Stations that serve as the focus for control of Frontier systems in crisis
Pilots can now for the first time participate in faction PvP warfare events which truly matter within the universe. Members of the 'Big Three' megacorporation's can now participate in actions within the frontier systems in-order to de-stabilise the frontier systems and send them into Crisis.
Once a frontier system has entered Crisis, Pilots can engage in player versus player combat within that system. If the attacking megacorporation is to succeed, it must cripple that systems station by disabling the station core before the Crisis ends. Members of the opposing megacorps can increase and decrease the duration of crisis by defeating players of the opposing megacorp anywhere in the system except the station sector.
Stations are protected by several turrets and weapon platforms consisting of several turrets protected by a central shield generator. In addition to this Stations also have various emplacements which provide their defences with passive bonuses, disabling these weaken the Station's defences.
We would like to invite all Early Access players to provide us with feedback with regard to this update, with a focus on your opinions on how fund you find the tension system, Crisis, and the Faction Conflict system overall.
We plan to refine the system over the next few weeks and months with your feedback taken as a key consideration!
You can view the full patch notes, discuss, and provide your feedback in the
Faction Conflict Discussion Thread
.
0 comments
Read more
About the Game
Entropy is an open-universe science fiction MMO with a strong focus on freeform gameplay and large-scale space combat. Explore a hostile galaxy filled with over a hundred solar systems, each completely explorable, where you can hunt, trade, mine and salvage in order to survive. In Entropy, you can play the way you want, and take part in shaping a universe where you, the players, are in control.
Key features
Massively multiplayer Space Combat
Entropy finally delivers a true dogfighting experience in an MMO environment. Experience the thrill of skill-based combat set against a massively multiplayer arena, where up to a hundred simultaneous players per instance can fight for supremacy.


Dynamic Trade
Economics is the engine that drives the universe of Entropy, and a good knowledge of supply and demand can make you a fortune. Whether you play the market and trade between different stations, transporting goods across star systems crawling with pirates, mine rich asteroids or loot ancient relics, there are many routes to riches.


Customisation
A deep character development system allows you to customize yours skills and ship modules to be the best possible pilot in the role that you want to play. Offensive, defensive and passive abilities allow you to customise your approach to combat and survival. Add to this a deep avatar creator with infinite variations, and you have a game intent on making each player unique and specialised.


Exploration
Entropy already has 120 explorable star systems that can be interacted with on three different gameplay levels. The Galaxy map allows you to plot routes across the galaxy, through safe or hostile territory. The System map is where you travel between locations, hunt down players with valuable loot, and discover Sectors containing rich mining fields and ancient derelicts. These Sectors are the 3D levels in which the action will take place. Many sectors are permanent features of a system, but there are also dynamic Sectors that will only appear through persistent exploration.

Entropy is a true MMO - not just an arena shooter or a single-player game with added online functionality. You can interact with thousands of other players - some friendly, many hostile. Your actions will shape and influence the persistent universe.
Early Access Founders program
Entropy's Founders program is designed to benefit our early adopters by providing a range of benefits, including a generous amount of starting funds and no character or stat resets prior to the full launch. Other benefits include exclusive character creation assets, ships, skins and increased character slots. There are no Microtransactions in the Entropy Early Access, so when buy the game, you get the game, whatever the package.
Colonist
Full access to the game, free updates and new content every month during Early Access

No character reset in early access, get ahead before launch

2 character slots

Bonus credits! Start with 250,000 Credits
Explorer
Full access to the game, free updates and new content every month during Early Access

No character reset in early access, get ahead before launch

4 character slots

Exclusive options in avatar creation

Bonus ship! In addition to one of the standard starter ships, choose from:

Razorwasp fighter class

Raven scout class

Photon clipper class

Bonus credits! Start with 500,000 Credits (Applies only to the first character created - additional characters receive standard starting cash)

Chat highlight - your name will be highlighted Orange in all in-game chat channels
Founder

Full access to the game, free updates and new content every month during Early Access

No character reset in early access, get ahead before launch

8 character slots

Exclusive options in avatar creation

Bonus ship with unique skin! In addition to one of the standard starter ships, choose from:

Razorwasp fighter class with unique skin

Raven scout class with unique skin

Photon clipper class with unique skin

Bonus credits! Start with 1,000,000 Credits (Applies only to the first character created - additional characters receive standard starting cash)

Chat highlight - your name will be highlighted Blue in all in-game chat channels

The Epic package includes 2 additional Colonist versions of the game to gift to your friends
PC System Requirements
Minimum:


OS: Windows Vista 64-bit

Processor: 64-bit Dual Core CPU running at 2.0 GHz or higher

Memory: 4 GB RAM

Graphics: Dedicated graphics card supporting Shader Model 3.0 and 512 MB

DirectX: Version 9.0c

Network: Broadband Internet connection

Hard Drive: 2 GB available space

Sound Card: Any

Additional Notes: Network latency less than 200ms; Network bandwith at least 512Kbit/s
Recommended:


OS: Windows 7 64-bit

Processor: 64-bit Dual Core CPU running at 3.0 GHz or higher

Memory: 4 GB RAM

Graphics: Dedicated graphics card supporting Shader Model 3.0 and 1 GB

DirectX: Version 9.0c

Network: Broadband Internet connection

Hard Drive: 4 GB available space

Sound Card: Any

Additional Notes: Network latency less than 100ms; Network bandwith at least 1Mbit/s
Mac System Requirements
Minimum:


OS: Mac OS X 10.5.0

Processor: Dual Core CPU running at 2.0 GHz or higher

Memory: 4 GB RAM

Graphics: Dedicated graphics card supporting Shader Model 3.0 and 512 MB

Network: Broadband Internet connection

Hard Drive: 2 GB available space

Sound Card: Any

Additional Notes: Network latency less than 200ms; Network bandwith at least 512 Kbit/s
Recommended:


OS: Mac OS X 10.8.6

Processor: Dual Core CPU running at 3.0 GHz or higher

Memory: 4 GB RAM

Graphics: Dedicated graphics card supporting Shader Model 3.0 and 1 GB

Network: Broadband Internet connection

Hard Drive: 4 GB available space

Sound Card: Any

Additional Notes: Network latency less than 100ms; Network bandwith at least 1 Mbit/s
Linux System Requirements
Minimum:


OS: Ubuntu 12.04

Processor: Dual Core CPU running at 2.0 GHz or higher

Memory: 4 GB RAM

Graphics: Dedicated graphics card supporting Shader Model 3.0 and 512 MB

Network: Broadband Internet connection

Hard Drive: 2 GB available space

Sound Card: Any

Additional Notes: Network latency less than 200ms; Network bandwith at least 512 Kbit/s
Recommended:


OS: Ubuntu 13.10

Processor: Dual Core CPU running at 3.0 GHz or higher

Memory: 4 GB RAM

Graphics: Dedicated graphics card supporting Shader Model 3.0 and 1 GB

Network: Broadband Internet connection

Hard Drive: 4 GB available space

Sound Card: Any

Additional Notes: Network latency less than 100ms; Network bandwith at least 1 Mbit/s
Helpful customer reviews
Title:
Entropy
Genre:
Action
,
Early Access
,
Massively Multiplayer
,
RPG
,
Simulation
,
Strategy
Developer:
Artplant
Publisher:
Artplant
Release Date:
Dec 9, 2013
Languages:
| | Interface | Full audio | Subtitles |
| --- | --- | --- | --- |
| English | | | |