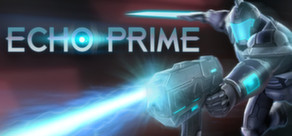 2012 AIAS 어워드 올해의 모바일 게임상을 수상한 "히어로 아카데미"와 2011 AIAS 어워드 올해의 전략 게임상을 수상한 "오크 머스트 다이!"의 제작자들이 전합니다. 별들을 가로지르는 서사 액션 게임에서 자신만의 방법으로 싸워 보세요. 다중 우주의 비밀을 밝히기 위해 별에서 별을 여행하면서 위험한 외계 생물, 우주 해적, 블래스터와 블레이드를 든 킬러 용병 무리들을 물리치십시오. 외계인의 위협으로부터 인류를 구하기 위한 여정에서 당신을 도와줄 에코와 접촉하십시오. 에코는 다른 우주에서 온 신비한 존재로 당신에게 능력을 빌려 줄 것입니다.
출시 날짜: 2014년 1월 28일
HD 비디오 보기
2014년 8월 19일
Echo Prime is now 50% off on Steam forever! You can now grab Echo Prime for only $4.99!

From the award winning studio, Robot Entertainment, Echo Prime allows you to battle hordes of dangerous alien creatures, space pirates, and killer mercenaries with blaster and blade as you travel from star to star, uncovering the secrets of the multiverse.

Make contact with the Echoes, mysterious beings from alternate universes who will lend you their abilities and aid you in your quest to save humanity from an alien menace. Acquire a myriad of powerful weapons and armor, watch your abilities grow to unmatched levels, and prepare to take on the most fearsome opponents in the galaxy.

댓글 0 개
더 읽어보기
게임 정보
2012 AIAS 어워드 올해의 모바일 게임상을 수상한 "히어로 아카데미"와 2011 AIAS 어워드 올해의 전략 게임상을 수상한 "오크 머스트 다이!"의 제작자들이 전합니다. 별들을 가로지르는 서사 액션 게임에서 자신만의 방법으로 싸워 보세요.

다중 우주의 비밀을 밝히기 위해 별에서 별을 여행하면서 위험한 외계 생물, 우주 해적, 블래스터와 블레이드를 든 킬러 용병 무리들을 물리치십시오.

외계인의 위협으로부터 인류를 구하기 위한 여정에서 당신을 도와줄 에코와 접촉하십시오. 에코는 다른 우주에서 온 신비한 존재로 당신에게 능력을 빌려 줄 것입니다. 강력한 무기와 갑옷을 많이 획득하여 자신의 능력이 최고 수준까지 성장하는 것을 지켜보면서 은하계에서 가장 무서운 상대를 맡을 준비를 하십시오!

"에코 프라임" 사운드 트랙 추가!

주요 특징

• PC에 최적화 – 새로운 지도, 새로운 적, 재설정된 경제, 시각적 요소 향상 및 PC에 알맞게 조작 방식이 변경되었습니다.
• 새로운 하드코어 모드 – 실력을 확인해보세요. 죽지 않고 얼마나 멀리 갈 수 있나요?
• 무기고를 강화하세요 – 불에서 독에 이르는 치명적인 효과를 가진 100개가 넘는 기어를 추가 비용 없이 잠금 해제할 수 있습니다.
• 다중 우주의 에코들 – 다른 우주에서 온 수십 명의 에코들을 찾고 잠금 해제하세요. 에코들은 당신에게 힘을 주고 미션을 수행하는 것을 도와줄 거예요.
• 에코를 공유하세요 – 친구의 에코를 전투에 참가시켜 레벨업시키고 당신의 에코를 친구에게 맡겨 레벨업시키세요!
• 랜덤 캠페인 생성 – 각각의 플레이어는 서로 다른 경험을 하게 됩니다!
• 전체 사운드트랙 포함 – 게임을 구매하면 총 14 종류의 에코 프라임 사운드트랙을 받을 수 있습니다!
시스템 요구 사항
Minimum:


OS: Windows XP/ Vista/ 7/ 8

Processor: 2GHz Dual Core

Memory: 1 GB RAM

Graphics: NVIDIA GeForce 6800 or ATI Radeon x1950 or better with 256MB VRAM

Hard Drive: 1200 MB available space

Additional Notes: Some integrated Intel HD graphics cards have been known to work but are not officially supported.
© 2014 Robot Entertainment, Inc. All rights reserved.
유용한 고객 평가
제목:
Echo Prime
장르:
액션
,
인디
,
롤 플레잉
개발자:
Robot Entertainment
배급사:
Robot Entertainment
출시 날짜:
2014년 1월 28일
언어:
| | 인터페이스 | 음성 지원 | 자막 |
| --- | --- | --- | --- |
| 한국어 | | | |
| 영어 | | | |
| 프랑스어 | | | |
| 이탈리아어 | | | |
| 독일어 | | | |
| 스페인어 | | | |
| 일본어 | | | |
| 포르투갈어-브라질 | | | |
| 러시아어 | | | |
모두 보기 9 언어 지원