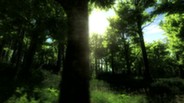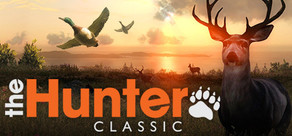 The most realistic online hunting game ever produced. Experience the thrill of the hunt in huge realistic environments using everything from crossbows to state of the art bolt action rifles.
Release Date: Jun 3, 2014
Watch all 2 trailers
September 12
Howdy hunters,

Welcome to our weekly status update. Things in the office are going well, Calle has been settling in and has already started to dig into the much missed Personal Bests feature. Hopefully he'll be able to find a better way to implement this functionality and bring it back to us soon.

Thank you for the feedback

Thank you everyone who have completed our feature survey, there were some interesting insights and we'll be working on implementing them into our future roadmap. As promised, we randomly picked three respondents from all people who have replied to the survey and added 1000em$ to their accounts. Here is the lucky trio: Cashet, Jeff1963, restor104. Congratulations!

The new reserve has got its name

Thanks for all the name suggestions you've shared on 20 forum pages, some of them were really brilliant. We went through all of them and in the end settled on this gem we really liked: Val-des-Bois. It is pronounced /val des bwah/ and, loosely translated from French, means "a wood valley". We thought that both the melody and the meaning suit the new reserve and other EHR names very nicely. Our special thanks and appreciation goes to the player named [b[i]]Haldur who has suggested this beautiful idea: congratulations, your name has now been recorded in the chronicles of theHunter ;)

The secrets of Val-des-Bois

As you might remember, we've mentioned that the new reserve will come with a couple of surprises. For starters, there of course will be a new animal living there, more on this in our next status update, but feel free to place your bets. Another surprise and a totally different game design feature was dictated by the mountain nature of the new reserve, and namely, to access certain particularly steep areas in Val-des-Bois you'll have to climb! The ability to climb will come with special gear and some hazards, naturally associated with this kind of activity. More details will come later, for now here is the sneak preview of the climbing with Robin testing the new mode and animations (please note that this is still very much work in progress):

Deployable hunting tower

Today we released a new item – a deployable hunting tower which has been a popular community request. The hunting tower is different from the majority of our items in that you can not buy it in the store. These towers can only be obtained (for free) when buying selected types of memberships and membership bundles. The good news is that all existing members holding 6 or 12-month memberships, purchased via our website and Steam, got their first hunting tower automatically for free. For more details please check yesterday's game update and the item description.

See you next week,

Happy hunting!
4 comments
Read more
September 4
Hey hunters,

Summer is officially over, so is the Summer Fiesta event. The participation and feedback were amazing, great! The most challenging bonus mission was completed by as many as 140 hunters, who have become the proud holders of the diamond stag trophy. Well done everyone, more events to come!

It looks like you have been enjoying hunting the reindeer. Our apologies for the small hiccups right after the reindeer release that were causing game crashes for some players. Hopefully it didn't spoil the reindeer experience too much.

The work on the new, yet nameless, reserve continues as we approach the final stage. Speaking of the name, we have received tons of excellent suggestions and the team is having a hard time picking the best and most suitable one, plus all of us each have our own favourites. This means you still have time to submit your name suggestion if you have a one in a million idea.

Huge thanks to everyone who filled in our survey. Your input is invaluable. If you haven't found 5 minutes to do it yet – you have a couple of days left to do it and take part in our em$ draw before the survey closes on September 7th.

Today we released a premium version of the popular .308 revolver with the nostalgic name "Highwayman". Check it out, it looks like a piece of art.

From good to great news; today we're happy to introduce our new team member Calle who has just joined our backend team and will be working together with Emil on the code behind theHunter web. Read his intro and give him a proper welcome!


Hi there,

My name is Calle and I've just joined Expansive World, where I will work on our backend systems.

I'm originally from a tiny village on the eastern border of Sweden, between Småland and Östergötland, called Skeppsgården. I moved to Stockholm when I was 16 to study multimedia with the vision of becoming a game developer. As it turned out, the school was more about motion graphics, 3D design and the web. I tried all of them but got stuck with web development as that was the most "programmy" option.

Since then I worked as a web developer for a couple of years, studied at KTH Royal Institute of Technology, worked with 'Smart-TV' systems and only now, after 17 years, I'm finally in the business I aimed for when I was a pimply teenager.

I usually spend my free time with my girlfriend, my friends and my family. I'm into GeoCaching, watching TV-series and brewing beer.

Calle has already had his induction by fire into theHunter team, or to be more precise, induction by yellow paint balls. Yesterday our team went playing paintball to the woods of Stockholm, and here is a little photo report for you of this fun but quite happening.

See you in the woods, happy hunting!
2 comments
Read more
Reviews
"The Hunter offers the most compelling hunting experience ever offered by a PC game."
MMO Reviews

"This game looks incredible, the graphics are simply astonishing"
90% – Retro Game Shelf

"The complete experience of tracking and hunting an animal is highly-rewarding and simply not found in other games."
88% – Gaming Nexus

About the Game
The most realistic online hunting game ever produced. Experience the thrill of the hunt in huge realistic environments using everything from crossbows to state of the art bolt action rifles. Realistic animal behavior and persistent online features provides a living world where you can roam casually or compete with other players for glory and fame.
Go hunting with your friends in multiplayer with up to 8 players - or explore the seven diverse and immersive hunting reserves in the ever evolving world of theHunter by yourself.
Key Features
Hunt 19 different species including Black Bear, Brown Bear, Moose, Whitetail Deer, Turkey, Pheasant, Coyote, Red Fox, Roosevelt Elk, Wild Boar, Red Deer, Roe Deer, Mule Deer, Blacktail Deer, Feral Hog, Mallard, Canada Goose, Cottontail Rabbit & Rein Deer.

Explore 7 different huge environments with state-of-the-art graphics, complete with day cycle and weather effects.

Co-op multiplayer with up to 8 friends

Extensive online features. Increase your skills, see statistics and trophy shots. Participate in competitions and leaderboards or take on challenging missions and achievements.

theHunter is continuously updated with new species, environments, equipment and features.
Progression & Acquiring Items In The Game
Two huntable species (Mule Deer, Cottontail Rabbit), a weapon (.243 Bolt-Action Rifle) and a bunch of additional equipment are available for free when first entering the game. Additional items such as weapons, species licenses and ammo can be acquired with gm$, the in-game currency that can be earned through play, or em$, the in-game currency that can be earned through winning competitions or purchase for real money.
There are several different types of skills in the game that increase when players use items & hunt various species. As these skills increase, more abilities get unlocked, such as the ability to tell weight & gender from animal tracks and steadier aim for weapons.
Achievements can be earned through diverse in-game activities. Each achievement adds to your HunterScore, which can be used as a progression comparison vs. other players. Additionally, increasing the HunterScore unlocks upgrade items such as pouches & holsters.
System Requirements
Minimum:


OS: Windows ® 8/7/Vista/XP

Processor: Dual core from Intel or AMD at 2 GHz

Memory: 2 GB RAM

Graphics: NVidia GeForce 8800, ATI/AMD Radeon HD 2400

DirectX: Version 9.0c

Network: Broadband Internet connection

Hard Drive: 7 GB available space

Sound Card: DirectX Compatible
Helpful customer reviews
Title:
theHunter
Genre:
Free to Play
,
Simulation
,
Sports
Developer:
Expansive Worlds
,
Avalanche Studios
Publisher:
Expansive Worlds
,
Avalanche Studios
Release Date:
Jun 3, 2014
Languages:
| | Interface | Full audio | Subtitles |
| --- | --- | --- | --- |
| English | | | |
| French | | | |
| Italian | | | |
| German | | | |
| Spanish | | | |
| Czech | | | |
| Danish | | | |
| Dutch | | | |
| Finnish | | | |
| Hungarian | | | |
| Norwegian | | | |
| Polish | | | |
| Portuguese | | | |
| Portuguese-Brazil | | | |
| Russian | | | |
| Swedish | | | |
| Turkish | | | |
See all 17 supported languages