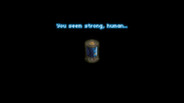 Steam Marines is in Beta! Full release coming Q4 2014! ------------------------------------------------------------------------------------------- Steam Marines is a squad based Roguelike set on a steampunk spaceship. It features tactical play focused on positioning and careful use of resources.
วันที่วางจำหน่าย: 4 ก.ย. 2013
ดูวิดีโอ HD
เกมระหว่างการพัฒนา
เข้าถึงก่อนใครและเริ่มเล่นได้ทันที; มีส่วนร่วมกับเกมนี้ในขณะที่กำลังพัฒนา
หมายเหตุ:เกมระหว่างการพัฒนานี้อาจจะมีหรืออาจจะไม่มีการเปลี่ยนแปลงอย่างเห็นได้ชัดในตลอดช่วงเวลาของการพัฒนา หากคุณไม่ตื่นเต้นกับการเล่นเกมนี้ในช่วงสถานะปัจจุบันนี้ คุณอาจต้องการที่จะรอจนกว่าความคืบหน้าในการพัฒนาเกมไปไกลมากกว่านี้ เรียนรู้เพิ่มเติม
สิ่งที่ผู้พัฒนาต้องการจะบอก:
"Steam Marines is currently in alpha! While the game is unfinished there is a beginning, middle, and end. With New Game Plus and three difficulty modes, the game is intended to be challenging but balanced. Death is your reward for mistakes.

In the coming months on approach to beta I hope to fully implement Space Weather, an Alien ship encounter, make deck progress/selection have different effects and rewards, and deepen each marine class! I also plan on implementing the fourth difficulty mode for the truly masochistic." อ่านเพิ่มเติม
19 กันยายน
Hi, everyone.

Steam Marines is steaming toward full release within a month! Having been on Early Access for a little over a year now (since September 2013), development has been largely affected by players offering feedback and suggestions.

An brief overview of what has been added since hitting Steam:

Linux build (yay!)

Alien Deck and final Patriach boss.

Weather/random event system.

Game options to cater to more casual players.

Level completion scoring report system.

Brutal difficulty level.

The Engineer marine class.

Perks to further differentiate marines.

Marine retraining to reclass and continue leveling stats and skills.

Faster AI Delay settings for impatient players.

Exposed internal data for modding.

Steam Achievements and Trading Cards.

New items, weapon ammo types, and alien enemies.
Steam Marines will be released soon, but not abandoned. I fully expect bugs to crop up and I will be here to squash them. The price will remain at $15 for the foreseeable future, and purchasing Steam Marines on non-Steam platforms will continue to provide Steam keys.
Thanks for helping Steam Marines become a real game!
P.S. Remember, there's a
Beta Requests thread
on the discussion forum!
2 ความเห็น
อ่านเพิ่มเติม
24 สิงหาคม
Hi, everyone.

This build brought Steam Achievements and Trading Cards. It also brings a bevy of UI/UX upgrades and quality of life improvements, such as:


Reload action informs the player that it can be used to discard worn Hulk Suits.

Reload/Guard Mode tooltips more detailed.

Mod/Config has bad data detection and can default to hardcoded defaults if things go off the rails.

The Squad Info and Promotion screens had tooltip overhauls.

Partially opaque backpanel inserted behind the scrolling event log

The marine promotion animation persists until the promotion screen is brought up.
In addition this build brings boss AI tweaks and non-boss variants have had their spawn rates increased - deck order is more important than ever!
Thanks for playing and happy robot hunting!
0 ความเห็น
อ่านเพิ่มเติม
บทวิจารณ์
"Steam Marines is a dark and compelling game, which will force you to learn to play the hard way and make you deeply regret every mistake you make."
8/10 – The Indie Hut

"There are a lot of tactics. It's such a brutal game and it makes it even more brutal that you didn't realize how brutal it is when you start. Then you realize you died because you made one, literally one, wrong move."
N/A – Indie Games AAA

"Players must control their Steam Marines and try to get as far as possible through the ship's elaborate, procedurally-generated levels. When I say "try", I really do mean it."
N/A – The Wargamer

ข้อมูลเกม
Steam Marines is in Beta! Full release coming Q4 2014!
-------------------------------------------------------------------------------------------
Steam Marines is a squad based Roguelike set on a steampunk spaceship. It features tactical play focused on positioning and careful use of resources. Built to keep you on your toes as you progress through the decks of your besieged ship while clearing enemies and trying to reach each level's elevator.
Permadeath
Build your marines up into long range or up close death machines, but don't expect any mercy. Death is permanent and fallen marines are gone forever. Finding survivors not guaranteed.
Turn and Squad Based Gameplay
Command up to four marines, each with their own gear, talents, and Action Points. Positioning is critical - even a lone enemy can be lethal! Sight and snipe or funnel enemies into a choke point and blow them up!
Five marine classes - long range death, shotgun knockback, grenade launchers, all to help the squad

Four ranks for promotion and talent tree access

Five perks to further differentiate each marine

Exoskeleton suits stripped from the hulks of dead enemies - flamethrowers and face punching

Deck bosses that will challenge you but do not negate the tactics you have learned (no "immunities"!)
Procedural Generation
The steampunk spaceship is composed of multiple decks you must progress through. Different environments and creatures await, and you'll never know for sure what lies beyond the next corner.
Five human ship decks with a sixth Alien Deck

Procedural decks with destructible walls, high/low ground, and tactical variations

Randomized weapons, armor, and enemy units
Score, Difficulty, and New Game Plus
Get rated on your overall performance. Manage to fight your way past 25 levels of mayhem? New Game Plus offers fresh challenges. Currently three levels of difficulty and a to-be-implemented harder mode for the truly masochistic!
ความต้องการระบบ (PC)
Minimum:


OS: Windows XP or higher.

Processor: 800 MHz

Memory: 1 GB RAM

Graphics: OpenGL supported graphics card with 32 MB RAM

Hard Drive: 150 MB available space

Sound Card: OpenAL supported sound card
Recommended:


OS: Windows XP or higher.

Processor: 2 GHz

Memory: 2 GB RAM

Graphics: OpenGL supported graphics card with 128 MB RAM

Hard Drive: 150 MB available space

Sound Card: OpenAL supported sound card

Additional Notes: Widescreen monitor resolution
ความต้องการระบบ (Mac)
Minimum:


OS: Mac OS X 10.7 or higher

Processor: 800 MHz

Memory: 1 GB RAM

Graphics: OpenGL supported graphics card with 32 MB RAM

Hard Drive: 150 MB available space

Sound Card: OpenAL supported sound card
Recommended:


OS: Mac OS X 10.7 or higher

Processor: 2 GHz

Memory: 2 GB RAM

Graphics: OpenGL supported graphics card with 128 MB RAM

Hard Drive: 150 MB available space

Sound Card: OpenAL supported sound card

Additional Notes: Widescreen monitor resolution
ความต้องการของระบบ (Linux)
Minimum:


OS: Ubuntu 12.04 LTS

Processor: 800 MHz

Memory: 1 GB RAM

Graphics: OpenGL supported graphics card with 32 MB RAM

Hard Drive: 150 MB available space

Sound Card: OpenAL supported sound card
Recommended:


OS: Ubuntu 12.04 LTS

Processor: 800 MHz

Memory: 1 GB RAM

Graphics: OpenGL supported graphics card with 32 MB RAM

Hard Drive: 150 MB available space

Sound Card: OpenAL supported sound card
บทวิจารณ์จากผู้ใช้ที่เป็นประโยชน์
ชื่อ:
Steam Marines
แนว:
อินดี้
,
สวมบทบาท
,
กลยุทธ์
,
เล่นระหว่างการพัฒนา
ผู้จัดจำหน่าย:
วันที่วางจำหน่าย:
4 ก.ย. 2013
ภาษา:
| | อินเตอร์เฟส | เสียงพากย์ | คำบรรยาย |
| --- | --- | --- | --- |
| อังกฤษ | | | |