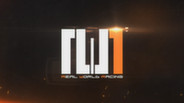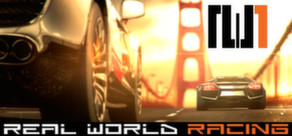 REAL WORLD RACING is a top-down racing game using high-quality aerial imagery that lets you race through the world's greatest cities! Speed through London, Paris, Berlin, Rome and many other cities from a new and realistic perspective in a refreshing take on racing simulations.
Fecha de lanzamiento: 6 Dic 2013
Ver los 2 trailers
Comprar Real World Racing
Comprar Real World Racing 4 Pack
Paquetes que incluyen este juego
Comprar Real World Racing Bundle
Incluye 3 artículos: Real World Racing, Real World Racing: Amsterdam & Oakland, RWR:Z
Contenido descargable para este juego
9 junio 2014
Hello everybody!

The Real World Racing Version Update 1.27 has just been released!

The main feature of this update is the availability of 5 new cars purchasable in the dealership, one for each of the game's car classes.
The theme for the new content is Italian cars from the past, including quite a few all-time favorites.


Below, the full release notes:

[Feature] 5 new cars available for purchase in the dealership, one in each class.

[Fix] No-collision distance statistic in end race menu now rounds correctly and is consistent with objective requirements.

[Fix] Full Fleet achievement now unlocks correctly under certain circumstances.
8 comentarios
Leer más
27 mayo 2014
Version Update 1.26 for Real World Racing has been released, reflecting feedback and suggestion following the RWR:Z DLC release and sale.

Highlights are car and track randomization button and rear camera.
The full details below:


[Feature] Added the option to randomize car or track selection in the car/track selection menu

[Feature] It is now possible to shift the camera slightly behind the car, allowing to take a closer look at the challengers immediately behind you. This action has been bound to the key that was previously used only for car repositioning after a crash (backspace), which has now more conveniently been remapped to spacebar for newly created profiles.

[Feature - RWR:Z] Added a statistic detailing the number of zombies killed on the end race screen.

[Feature - RWR:Z] Added option within the config.ini file to disable blood effect in the track selection menu.

[Fix] Greatly reduced cars jittering during multiplayer races.
To disable the menu effect if you have the RWR:Z DLC installed, open the config.ini file found in the Real World Racing folder located within your User's Documents folder with a text editor. Then add "disable_menu_blood = 1" (without quotes) just under the language setting.
1 comentarios
Leer más
New Free Content



5 new cars available as free content update, enjoy this Italian-themed selection which includes ageless classics.
Acerca del juego
¡REAL WORLD RACING es un juego de carreras que usa vista aérea con imágenes de alta definición
en el que puedes recorrer las ciudades más alucinantes del mundo!
Disfruta de la velocidad en Londres, París, Berlín, Roma y muchas otras ciudades desde una nueva perspectiva realista gracias a esta innovadora propuesta dentro del género de simulaciones de carreras.
El uso de
imágenes fotográficas aéreas de alta resolución
con mejoras de terreno 3D, condiciones climáticas y efectos de iluminación garantiza una asombrosa experiencia visual.
En REAL WORLD RACING los
parámetros de los coches y la simulación de sus características físicas están fielmente reflejados
, con lo que disfrutarás de la mejor experiencia de conducción que se ha visto jamás en un juego de carreras de vista aérea.

Gracias a su completo
modo carrera, multijugador en línea de hasta 16 jugadores
y retos en línea especiales, no te cansarás de jugar a REAL WORLD RACING. Compite en una gran variedad de pruebas que abarcan desde los circuitos de slalom hasta las carreras con punto de control tipo arcade.
Descubre tus vehículos favoritos entre
80 coches
diferentes, cada uno con su propio estilo de conducción y aspecto personalizable; compite en
más de 50 circuitos
que recorren lugares emblemáticos mundialmente conocidos; participa en
más de 80 pruebas de carreras
y reúne 50 cartas de retos coleccionables. Esto es solo una muestra de todo lo que te espera en REAL WORLD RACING.
Desarrollado por un reducido y entregado equipo independiente, REAL WORLD RACING es un juego en continua evolución,
que se actualiza y se adapta a sus jugadores constantemente
, con contenido adicional gratuito que se crea y añade de forma regular.
Requisitos del sistema
Minimum:


OS: Windows XP or higher

Processor: Dual Core Processor

Memory: 1 GB RAM

Graphics: DirectX 9, Shader Model 3.0 compliant (Intel HD Graphics Core Series)

DirectX: Version 9.0c

Hard Drive: 2500 MB available space
Análisis útiles de usuarios
Título:
Real World Racing
Género:
Indie
,
Carreras
,
Simuladores
Desarrollador:
Playstos Entertainment
Editor:
Inky Mind UK
Fecha de lanzamiento:
6 Dic 2013
Idiomas:
| | Interfaz | Voces | Subtítulos |
| --- | --- | --- | --- |
| Español | | | |
| Inglés | | | |
| Francés | | | |
| Italiano | | | |
| Alemán | | | |
| Polaco | | | |
| Portugués de Brasil | | | |
Ver todos 7 idiomas disponibles