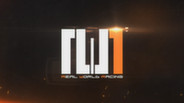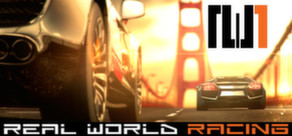 REAL WORLD RACING is a top-down racing game using high-quality aerial imagery that lets you race through the world's greatest cities! Speed through London, Paris, Berlin, Rome and many other cities from a new and realistic perspective in a refreshing take on racing simulations.
Data di rilascio: 6 Dic 2013
Guarda tutti e 2 i trailer
Acquista Real World Racing
Acquista Real World Racing 4 Pack
Pacchetti che includono questo gioco
Acquista Real World Racing Bundle
Include 3 oggetti: Real World Racing, Real World Racing: Amsterdam & Oakland, RWR:Z
Contenuti scaricabili per questo gioco
9 Giugno 2014
Hello everybody!

The Real World Racing Version Update 1.27 has just been released!

The main feature of this update is the availability of 5 new cars purchasable in the dealership, one for each of the game's car classes.
The theme for the new content is Italian cars from the past, including quite a few all-time favorites.


Below, the full release notes:

[Feature] 5 new cars available for purchase in the dealership, one in each class.

[Fix] No-collision distance statistic in end race menu now rounds correctly and is consistent with objective requirements.

[Fix] Full Fleet achievement now unlocks correctly under certain circumstances.
5 commenti
Ulteriori informazioni
27 Maggio 2014
Version Update 1.26 for Real World Racing has been released, reflecting feedback and suggestion following the RWR:Z DLC release and sale.

Highlights are car and track randomization button and rear camera.
The full details below:


[Feature] Added the option to randomize car or track selection in the car/track selection menu

[Feature] It is now possible to shift the camera slightly behind the car, allowing to take a closer look at the challengers immediately behind you. This action has been bound to the key that was previously used only for car repositioning after a crash (backspace), which has now more conveniently been remapped to spacebar for newly created profiles.

[Feature - RWR:Z] Added a statistic detailing the number of zombies killed on the end race screen.

[Feature - RWR:Z] Added option within the config.ini file to disable blood effect in the track selection menu.

[Fix] Greatly reduced cars jittering during multiplayer races.
To disable the menu effect if you have the RWR:Z DLC installed, open the config.ini file found in the Real World Racing folder located within your User's Documents folder with a text editor. Then add "disable_menu_blood = 1" (without quotes) just under the language setting.
1 commenti
Ulteriori informazioni
New Free Content



5 new cars available as free content update, enjoy this Italian-themed selection which includes ageless classics.
Informazioni sul gioco
REAL WORLD RACING è un gioco di corsa con visuale dall'alto che utilizza foto aeree di alta qualità
e ti permette di gareggiare tra le più famose città del mondo!
Sfreccia attraverso Londra, Parigi, Berlino, Roma e molte altre città con da un punto di vista realistico senza precedenti per una simulazione.

L'uso di
fotografie aeree ad alta risoluzione
migliorate con effetto 3D, condizioni atmosferiche e illuminazione, garantisce una resa grafica sensazionale.

REAL WORLD RACING utilizza
un modello simulativo per auto e fisica di alto livello
per il miglior controllo mai visto in un gioco di guida con visuale dall'alto.
Con
modalità carriera completa, gare online fino a 16 giocatori
e sfide speciali online, REAL WORLD RACING ti terrà impegnato a lungo. Competi in eventi che vanno dallo Slalom a gare Checkpoint, che accontentano gli stili di gioco.
Scegli le tue preferite tra le
80 auto disponibili
, ognuna con uno stile di guida che la contraddistingue e livree intercambiabili,
più di 50 tracciati
che corrono vicino ai monumenti più famosi del mondo,
più di 80 eventi carriera
e 50 carte sfida collezionabili sono solo un assaggio di quello che ti aspetta in REAL WORLD RACING.

Sviluppato da un piccolo e fervente team di sviluppatori italiani, REAL WORLD RACING è un gioco
in continua evoluzione, aggiornato costantemente nella direzione indicata dai giocatori
, con contenuti scaricabili gratuiti pianificati e aggiunti regolarmente.
Requisiti di sistema
Minimum:


OS: Windows XP or higher

Processor: Dual Core Processor

Memory: 1 GB RAM

Graphics: DirectX 9, Shader Model 3.0 compliant (Intel HD Graphics Core Series)

DirectX: Version 9.0c

Hard Drive: 2500 MB available space
Recensioni utili dai clienti
Titolo:
Real World Racing
Genere:
Indie
,
Corse
,
Simulazione
Sviluppatore:
Playstos Entertainment
Editore:
Inky Mind UK
Data di rilascio:
6 Dic 2013
Lingue:
| | Interfaccia | Audio completo | Sottotitoli |
| --- | --- | --- | --- |
| Italiano | | | |
| Inglese | | | |
| Francese | | | |
| Tedesco | | | |
| Spagnolo | | | |
| Polacco | | | |
| Portoghese brasiliano | | | |
Visualizza tutti 7 lingue supportate