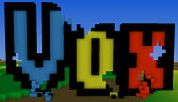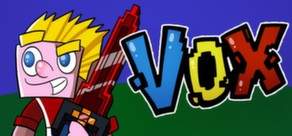 Vox is a voxel based, action, adventure and creation game with a big focus on player created content and in-game customization on all game objects, such as characters, items, weapons, equipment, monsters, NPCs, world terrain, scenery, quests, etc. Come and explore your imagination!
Release Date: Nov 12, 2013
Watch all 2 trailers
Early Access Game
Get instant access and start playing; get involved with this game as it develops.
Note: This Early Access game may or may not change significantly over the course of development. If you are not excited to play this game in its current state, then you may want to wait until the game progresses further in development. Learn more
What the developers have to say:
"Vox is in alpha and still highly in development and will continue to be updated on a regular basis. Currently the core features of the game are implemented and are in the current version such as character creation, world editing, item/weapon/equipment creation and editing. Also all the main gameplay elements such as crafting, questing, talking to NPCs and monster hunting are available. Multiplayer is working in the current version, although it is missing some modes and functionality (CTF mode and full co-op gameplay)
Stuff that is not yet implemented but will be coming soon in future updates:
* Quest editor.
* Monster editor.
* Improved multiplayer modes.
* Item library sharing and downloading of community content.
* Much more content!
* Improved and more world biomes.
For more updates on development of Vox, please follow
@AlwaysGeeky
."
Read more
July 6
New Vox update is out and available on Steam. Introducing the character two handed stance and also new idle animations for the player and NPCs.

Here is a devlog video showing the new idle animations: https://www.youtube.com/watch?v=LJW4SooS8AQ
Coming just around the corner is more content and the new biomes that our voxel artist Zach has been working on and teasing on Twitter for a long time. Lookg forward to these new biomes coming to Vox in the not too distant future.

Lots more included in this update so here are the full patch notes are as follows:

New Features:

Change experience label text colour to match other HUD text.

Diffrent crosshair types.

Allow HUD Graphics and crosshair type options menu pulldowns.

Make arrows explode on impact, no longer pass through targets.

Make initial world loading happen from player origin.

Improve the collision detection efficiency for NPCs, Player and enemies.

Keep a cache of the grid chunk that we are currently in.

Don't check for chunk block position if we are already in the cached grid chunk.

Better item and block particle chunk collision checking - more efficient.

Update chunk foundation checking to be less frequent.

Reduce the render radius of scenery in the world.

Stop players from getting stuck halfway up stepping up a world block.

Reduce movement velocity when stepping up a block.

New animations for duel wield swords.

Better sword attack animations.

Sword duel wield combo attack.

Better idle states and animations for the player.

Breathing and looking around animations.

Set proper idle stance when entering or exiting first person mode.

Make NPCs and Skeleton enemies use the new idle bindpose and animation.

Don't render held weapons and items when in a minecart.

Don't allow idle animations to interupt a crafting animation.

Add proper two handed bind pose to inventory and weapon GUI.

Add idle animation to inventory and weapon create GUI.

NPC idle animations.

Stop NPCs jumping to target when a new target is picked close by.

Increase NPC idle timer on NPCs.

New vanity items - pug hat, roman hat, beer hat, arrow hat, skiing items.

Split up world import files, for different biomes.

Remove frontend intro skipping - TEMP.

Better NPC dual weapons for fighters.

Make sure NPCs clear their target enemy when they die. They shouldn't have vendettas after death.

Add an overhead marrker for enemies to signal target mode can be activated.

Add target mode activation when in follow cam.

Also allow enemy overhead marker to appear in non-follow cam mode. (but not first person mode)

Don't allow mimics to be targetted unless they are aggro, harder to spot.

Add arrow to crafting recipe for standard crafting from inventory.
Bugfixes:
Make sure minetrack ramps can be crafted.

Safety and sanity checking on block array access.

Fix regrowth boots spawning grass and plants - uninitialized var.

NULL check for player pointer in scenery manager.

Fix fullscreen mode. Remove window borders and frame.

Fix wand for new attack type code, not continuously called attack().

Clear NPC companions when we quit or enter new game.

Make sure we still render the background if the HUD components havent been removed yet for enemy health.

Fix for world chunk and items loading from file.
Cheers.
AlwaysGeeky
7 comments
Read more
May 18
Hey there,

A couple of bugs were found in yesterdays v0.51 build, mostly concerning the 'create custom character' functionality. Since this is a major feature for Vox and something that should be working 100% of the time, these issues have been hotfixed for v0.52.

Enjoy.

Full patch notes below:


New Features:
Fireballs and wand shots now set enemies on fire.

ncrease fire and poison damage on monsters.

Alchemy table is now created via the crafting bench.

Add health and mana potion crafting to alchemy table.

Stoneskin potion effect makes you temporarily immune to attacks.

Add crafting animation for the player.
Bugfixes:
Fix for chest interactions with proximity to player

Modify and fix the stoneskin potion animation.

Fix for bat sonar shots that were not exploding or being erased properly.

Fix for custom character creation saving, when editing multiple body parts in one go.

Create quests for NPS in all world indexes.
6 comments
Read more
About the Game
Vox is a voxel based, action, adventure and creation game with a big focus on player created content and in-game customization on all game objects, such as characters, items, weapons, equipment, monsters, NPCs, world terrain, scenery, quests, etc.
Come and explore your imagination!
Features
Vox features a completely customization in-game voxel engine that is used to power all the content in the game, this means everything from characters, monsters, items, weapons, flowers, trees and even the world itself is all made from the same basic voxel objects. This means that as a player you are able to edit and customize all of these items using the in-game 'voxel editor'. Don't like the look of the fancy new sword you have just looted? That's fine just open it up in the voxel editor and change it to how
you
want it to look! You can also decorate your house and the world with as much custom scenery as you like all made using the very same voxel editor. All the objects and content in Vox is there for you to play around with and customize to your heart's content.
Main features of Vox:
Full 100% character creation. Use preset parts, or completely build a character from scratch, block by block.

Generate dynamic and random worlds that are fully destructible, every single block can be edited.

Different and distinct world biomes: forest, jungle, desert, snowy mountains, tundra, floating islands, graveyard, frozen wasteland, and more planned...

Weapon/item/equipment customization.

'Zelda' style 3D targeting and combat camera lock-on system.

Play in first person or 3rd person camera modes.

Mining and world exploration to find hidden treasures.

Advanced rendering shaders including deferred rendering, SSAO, shadows, dynamic lighting, depth of field.

Villages with NPCs and a questing system.

Crafting system.

Character progression and leveling system.

Monsters, bosses, dungeons.

Monster editor.

Quest editor.

NPC creator.

Multiplayer modes (co-op and PVP).
As Vox is still in alpha expect these features to change and more functionality to be added as the game progresses during development. Content and story elements are going to be added throughout the development of Vox and the ability to share your custom content and upload/download new content that other players have created will soon be made available.
Steam Big Picture

Quotes
"If you like Minecraft you will love this!"
"Vox is taking player created content to the next level. It's refreshing to play a sandbox game with such a high level of customization and I found myself lost in the depths of creating my own custom character for hours, before I even dived into the main game mode."
"While still super early and not without its problems, Vox is already showing lots of promise and continues to develop at an extraordinary pace, I shall be keeping a close eye on this one."
Community
Vox is built on community support and the Community and Workshop features of Steam are used to enhance the Vox experience even further.
Featuring the amazing artwork of
Dracula Fetus
for the Steam Trading Cards, emotes, profile badges and the profile background rewards.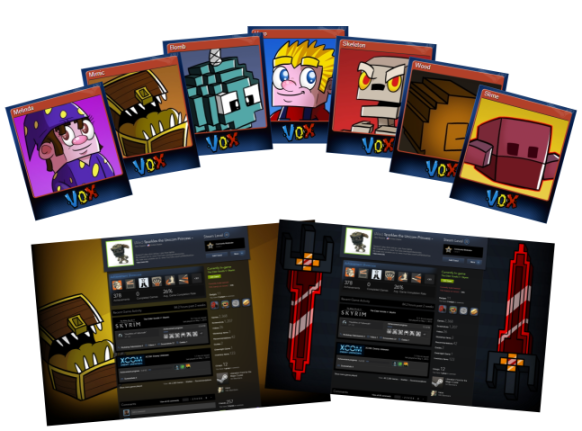 Achievements and Steam Workshop integration will be added at a later stage as well as stat tracking and item sharing via Steam.
A game by
@AlwaysGeeky
.
System Requirements
Minimum:


OS: Windows XP

Processor: 1.6 Ghz

Memory: 1 GB RAM

Graphics: DX9.0c compatible graphics card, capable of running shaders.

Hard Drive: 200 MB available space

Additional Notes: May not be compatible with low specification laptops or integrated graphics cards.
Recommended:


OS: Windows 7

Processor: 2.66 Ghz

Memory: 2 GB RAM

Graphics: Nvidia GeForce GTX 280, ATI HD 4800 or higher

Hard Drive: 200 MB available space

Additional Notes: May not be compatible with low specification laptops or integrated graphics cards.
Helpful customer reviews
Title:
Vox
Genre:
Action
,
Adventure
,
Early Access
,
Indie
,
RPG
Publisher:
Release Date:
Nov 12, 2013
Languages:
| | Interface | Full audio | Subtitles |
| --- | --- | --- | --- |
| English | | | |