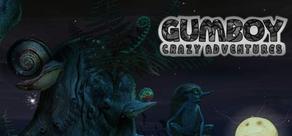 Gumboy 是一个充满幻想的世界,非常有趣并有着新颖的游戏设置。 Gumboy 的游戏控制非常简单,让玩家在游戏世界中自由自在地跳跃、滚动、浮浅和飞翔。 Gumboy 还可以更改大小、形状和材料。 通过不同的体技和游戏玩法在幻想世界中畅游:充满橡胶、空气和水的球体、立方体或星空... 以微粒效果和控制为中心结合这些元素,使得 Gumboy 不但新颖而且极具挑战性和游戏性,适合各种类型的游戏玩家。 根据不同环境下的球体物理学制作的革新游戏 在宛如童话故事般的场景中设定了 50 个等级 交互性环境:水、风、雨、心灵运输、推动、粘性和光滑表面 6 种各不相同的原创唯美世界(森林、原野、洞穴、魔法世界...
发行日期: 2006年12月19日
欣赏高清视频
含有此游戏的游戏包
评测
GameTunnel - 8/10 and 2006 Game of the Year
"One of the quirkiest and best put together games I've played in quite awhile. This game has a bounty of inventive innovation from its visually impressive and original theme to its 'keep you on your toes' and constantly changing gameplay... Gumboy is quite possibly the best indie game I've played this year." Read the full review here.
GamersMark - 8/10
"... The first thing you'll notice when you play Gumboy is that it's absolutely gorgeous."
关于游戏
Gumboy 是一个充满幻想的世界,非常有趣并有着新颖的游戏设置。 Gumboy 的游戏控制非常简单,让玩家在游戏世界中自由自在地跳跃、滚动、浮浅和飞翔。 Gumboy 还可以更改大小、形状和材料。 通过不同的体技和游戏玩法在幻想世界中畅游:充满橡胶、空气和水的球体、立方体或星空... 以微粒效果和控制为中心结合这些元素,使得 Gumboy 不但新颖而且极具挑战性和游戏性,适合各种类型的游戏玩家。
根据不同环境下的球体物理学制作的革新游戏
在宛如童话故事般的场景中设定了 50 个等级
交互性环境:水、风、雨、心灵运输、推动、粘性和光滑表面
6 种各不相同的原创唯美世界(森林、原野、洞穴、魔法世界...)
一流的灯光和动态效果
细致的图形加速和迷人的微粒效果
各种球体形状:圆球形、立方体、星形
可在球体中填充影响其特性的各种物质:橡胶、空气、水
保存游戏进度和多玩家共同努力的成果
游戏支持宽屏显示 (16:9)
系统需求
最低配置: Windows 2000/XP SP2,1 GHz 处理器,256 MB 系统内存,32 MB OpenGL 3D 显卡,50 MB 可用硬盘空间,DirectX 8.0 或更新版本

建议配置: 1.6 GHz 处理器,GeForce 5200 / Radeon 9600 或更好的显卡
有价值的用户评测