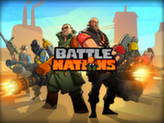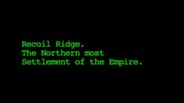 Battle Nations features a HILARIOUS STORY and memorable cast of characters. Play MISSIONS and grow the power of your army. FIGHT other players in TACTICAL, INTERACTIVE TURN-BASED COMBAT. COLLECT 200+ UNIQUE UNITS and optimize your battle formations, taking DIRECT CONTROL of your army in battle.
Release Date: Sep 18, 2014
Watch all 2 trailers
Play Battle Nations
Free to Play
Reviews
"This game has a great look to it...and its roster of characters are well-written and even sometimes genuinely funny."
Kotaku

"Battle Nations is freemium done well, offering more entertainment for your download than most of its competition."
4/5 – TouchArcade

[PATCH NOTES] Battle Nations 4.1
To celebrate the worldwide launch of Battle Nations on Steam, we're thrilled to announce that Team Fortress 2 has joined forces with Battle Nations! Yes, you read that right. You can now recruit iconic Team Fortress 2 characters to fight with you on the battlefield!

12 NEW MISSIONS: BLU needs our help! Embark on missions to defeat their RED rivals, and hunt down a mysterious and powerful object hidden somewhere in the Battle Nations world.

5 TF2 UNITS: In our first TF2 update you will have access to the 5 iconic characters listed below.


THE HEAVY: This Russian beast of a man loves sandviches. But above all else, he loves his mini-gun Sasha. He promises to wield her around the battlefield, mowing down anyone who gets in his way!

THE SCOUT: Don't know of him? Don't let him know that… He's from Boston, solves problems with his fists, and is "kind of a big deal." He's quick on his feet, so don't let his size fool you. He's a capable fighter on the battlefield, firing a wicked shotgun and swinging melee attacks with his bat.

THE SOLDIER: Don't worry about the fact that he failed every military training test in the book. His loyalty to his teammates is matched only by his ferocity on the field of battle. Using his signature rocket launcher, this would-be-hero-of-war can take out infantry and vehicles with ease!

THE PYRO: Silent but deadly, this madman (or madwoman) uses a vicious flamethrower to scorch enemies and a flare gun to light them ablaze!

THE DEMOMAN: He has a fierce temper and a fascination with all things that go BOOM! Enemies will explode with fear thanks to his trusted grenade launcher.
STEAM WORLDWIDE LAUNCH:
Battle Nations has officially launched on Steam! Now you can seamlessly play on the go AND from the comfort of your PC at home! Additionally, the potential audience of over 75 million new gamers means more players to recruit for your Guild(s) and battle in PvP!
About the Game
Battle Nations features a HILARIOUS STORY and memorable cast of characters. Play MISSIONS and grow the power of your army. FIGHT other players in TACTICAL, INTERACTIVE TURN-BASED COMBAT. COLLECT 200+ UNIQUE UNITS and optimize your battle formations, taking DIRECT CONTROL of your army in battle. Play one of the BEST RANKED, TURN-BASED, COMBAT STRATEGY GAMES, with over half-a-billion gameplay sessions and counting!

**Team Fortress 2 has joined forces with Battle Nations! Recruit iconic, powerful characters from the Team Fortress 2 universe. Fight alongside Blu team to defeat the Red team and experience all new storylines and missions.**

"This game has a great look to it...and its roster of characters are well-written and even sometimes genuinely funny." Kotaku.com

"Battle Nations is freemium done well, offering more entertainment for your download than most of its competition." TouchArcade.com

War has broken out on the continent of Ateria. As the Commander of the Imperial Army, it's up to you to eliminate the rebel threat. Join forces with a motley band of heroes and miscreants, and experience a dramatic, wartime story. You're going to need to build a powerful city to defeat your enemies. Gather a powerful army of troops, tanks and mercenaries. You can also unlock more exotic units including deadly velociraptors, mammoths, sandworms and much, much more!

- TAKE DIRECT CONTROL OF UNITS IN STRATEGIC COMBAT - Optimize battle formations, attack order and deployment of special abilities.
- COLLECT OVER 200 UNIQUE UNITS - Level them up and maximize their power.
- JOIN GUILDS TO FORM POWERFUL ALLIANCES - Compete for powerful prizes!
- BATTLE OTHER PLAYERS WORLDWIDE
- HILARIOUS, WAR-TIME STORY WITH OVER 500 MISSIONS
- BUILD A POWERFUL, IMPENETRABLE CITY - Defend it from invading players.
- REGULAR MONTHLY EVENTS AND CONSTANT NEW CONTENT

Tactical, turn-based combat has never been so much fun. Use your might of your army to defeat the rebels and any other players who stand between you and victory. Play Battle Nations, today!

NOTES:
Battle Nations is completely free-to-play, however some items can be directly purchased for real money. If you don't want to use this feature, please disable in-app purchases in your device's settings. A network connection is required to play Battle Nations.

Follow us on Twitter @BattleNations or 'Like us' on Facebook www.facebook.com/BattleNations for the latest news, events and more! Interested in discussing Battle Nations with your fellow players or looking for a Guild? Visit the Official Battle Nation forums at: http://www.battlenations.com/forums

Have questions, issues, or suggestions? Please visit: http://www.battlenations.com/support
System Requirements
Minimum:


OS: Windows Vista

Processor: x86-compatible 1.5 GHz or faster processor

Memory: 2 GB RAM

Graphics: GPU - Nvidia Quadro FX 2700M (Or Equivalent)

Network: Broadband Internet connection

Hard Drive: 1 GB available space

Sound Card: DirectX-compatible sound card
Recommended:


OS: OS Version - Windows 7

Processor: 2.0 or faster processor

Graphics: Nvidia 9800 GT (or Equivalent)

Hard Drive: 1 GB available space

Sound Card: DirectX-compatible sound card
Helpful customer reviews
Title:
Battle Nations
Genre:
Casual
,
Free to Play
,
Strategy
Developer:
Z2
Publisher:
Z2
Release Date:
Sep 18, 2014
Languages:
| | Interface | Full audio | Subtitles |
| --- | --- | --- | --- |
| English | | | |
| French | | | |
| German | | | |
| Russian | | | |